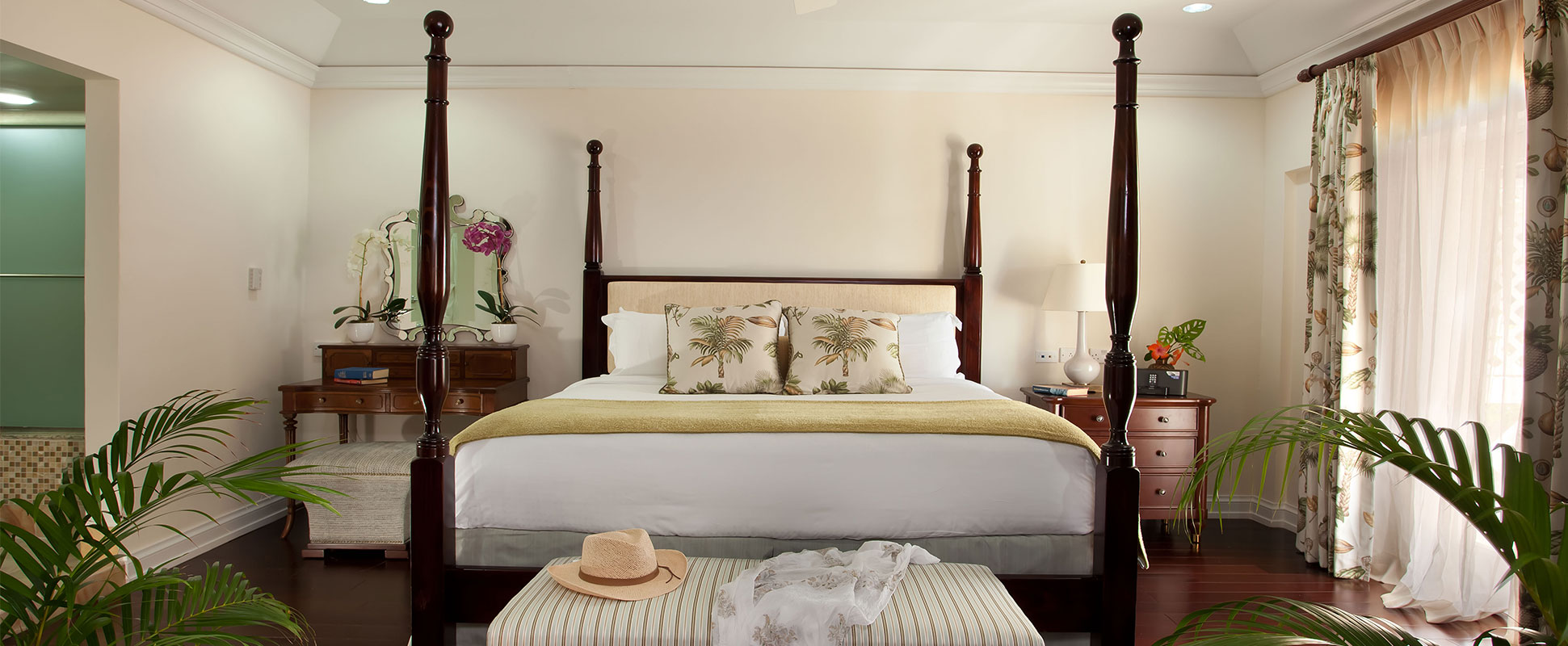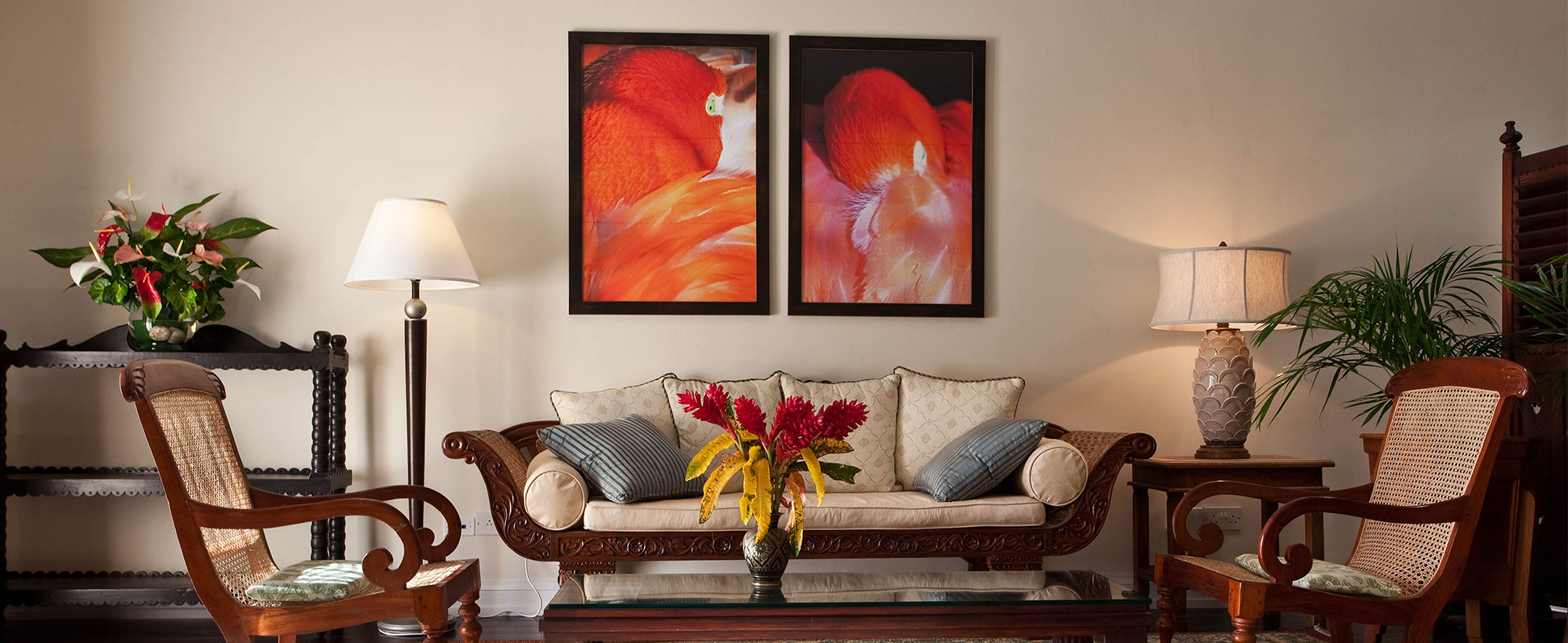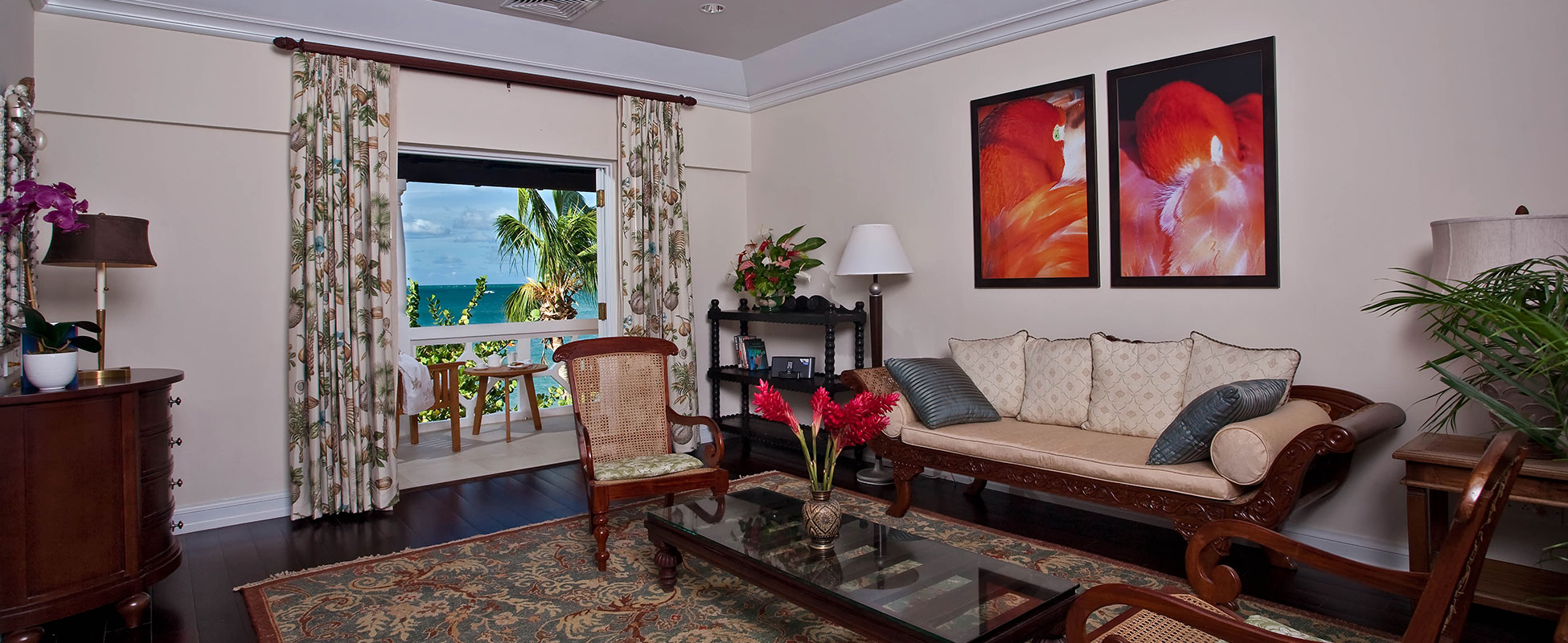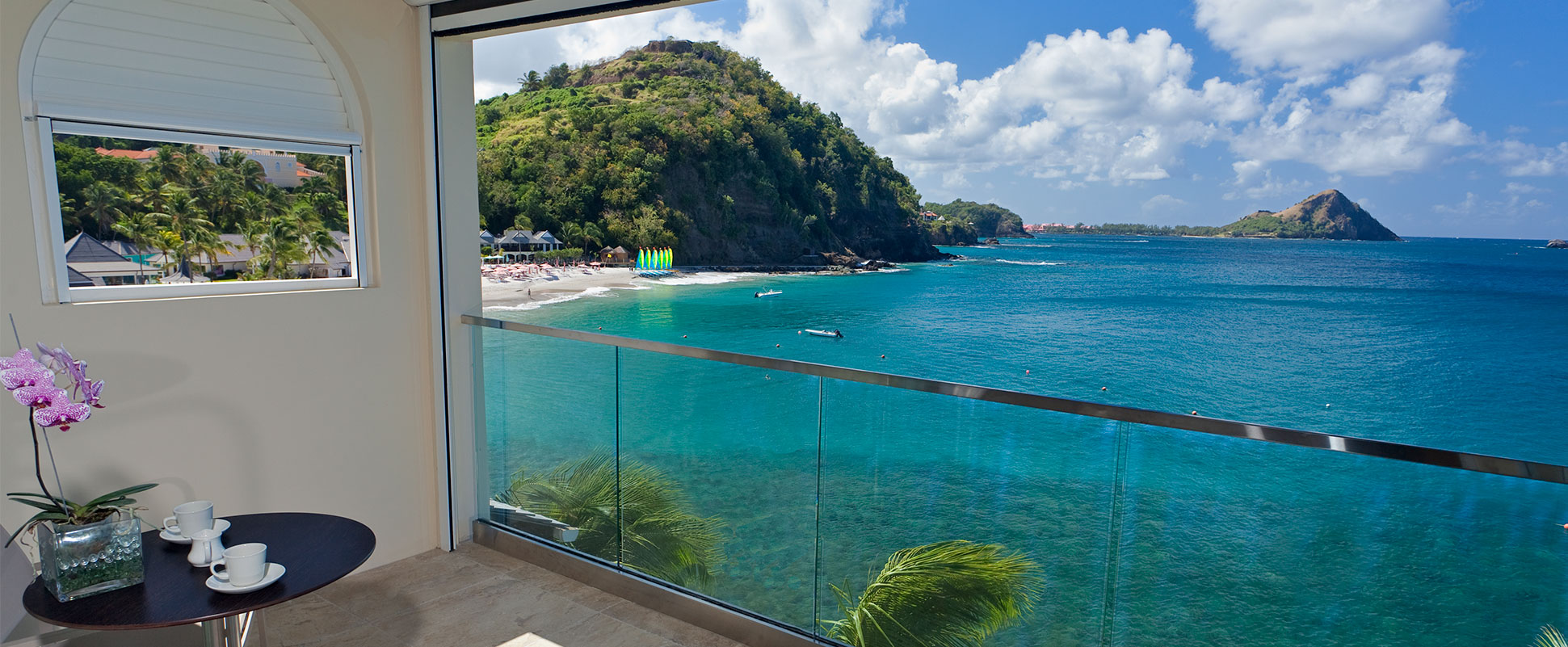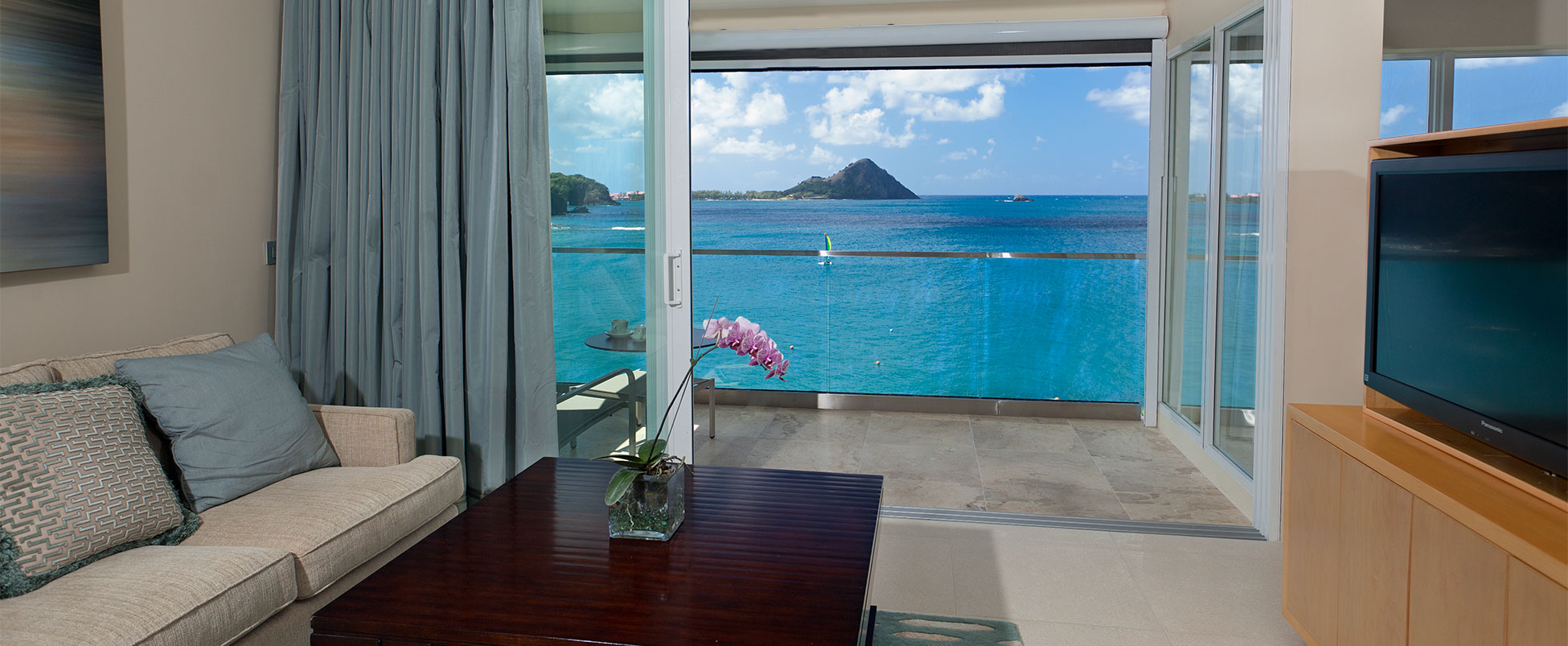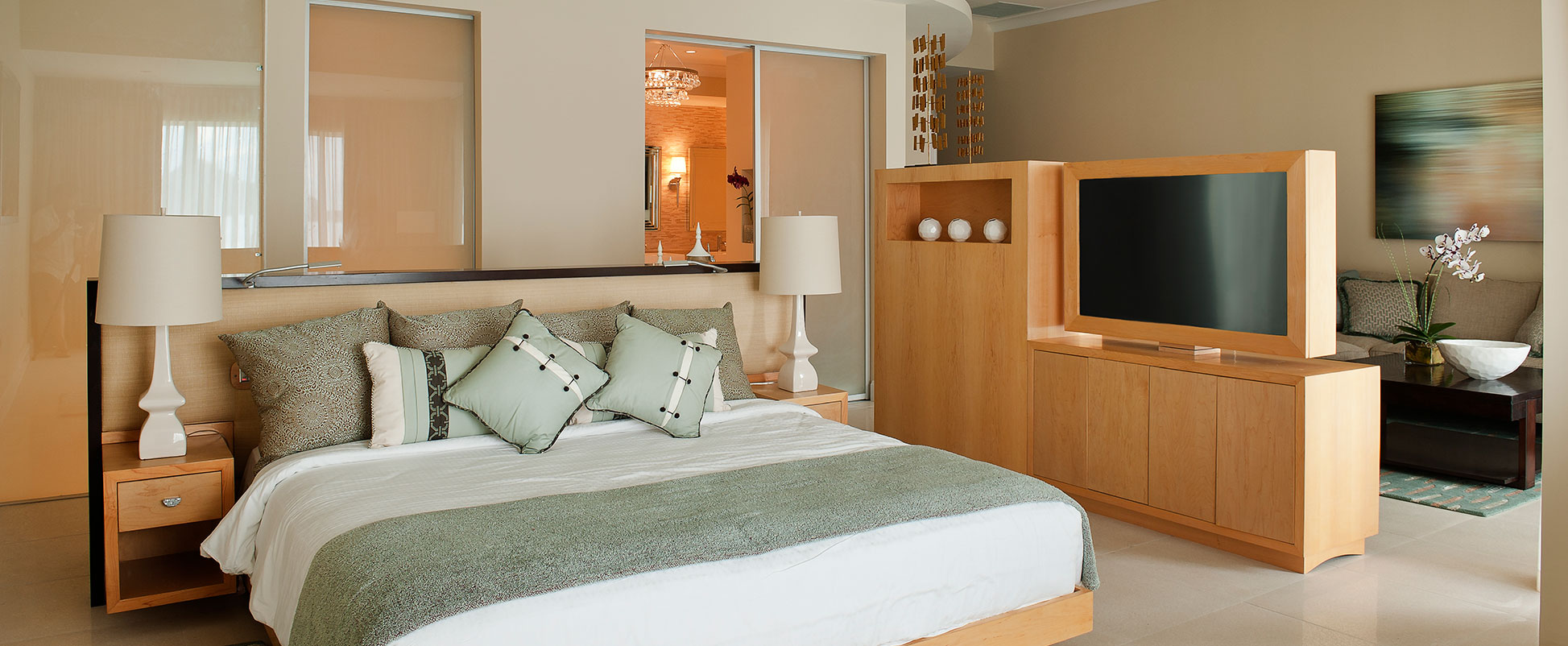 Luxury Oceanfront Suites
Room to Move & Find Your Groove Beach-Side in St Lucia
BodyHoliday Oceanfront Suites offer ample space and sophisticated style. Whether you are a solo traveller or a couple looking to indulge in expansive luxury or require extra room for additional guests, our collection of suites will delight. Just steps from the beach and Cariblue Bay, you'll enjoy stunning views of the Caribbean by day and the moon and stars by night from your balcony or terrace.
Our Luxury Oceanfront Suites provide a peaceful and comfortable sanctuary and are also ideal for entertaining. In-suite cocktail parties, intimate dining, and many other personalised experiences are possible. Just let us know how we can help you create your perfect BodyHoliday.
Luxury Oceanfront Suites Amenities:
Ceiling Fan and AC
Complimentary WI-FI Internet
Special Turn Down Service with Tea
Digital Information Tablet
Coffee Making Facilities
Mini Refrigerators
Air Quality Control
Bluetooth Sound System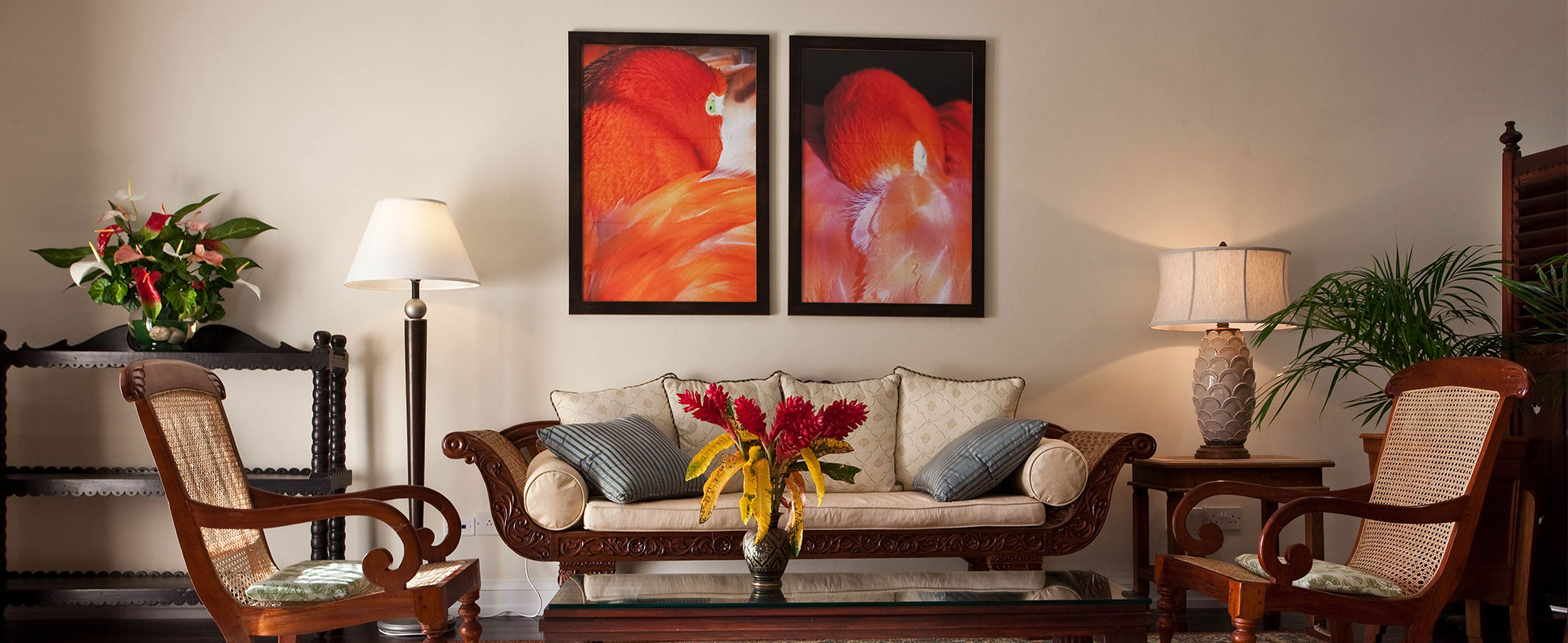 Grand Luxury Oceanfront Junior Suites
The Grand Luxury Ocean Front Junior Suite is one of the most beautiful at our St. Lucian resort. The suite is furnished with a king-sized bed and a modern bathroom with a stand-alone soaking tub, a separate shower, and marble vanities. These accommodations also provide the added luxury of a comfortable and beautifully decorated sitting room area and private balcony overlooking the sea.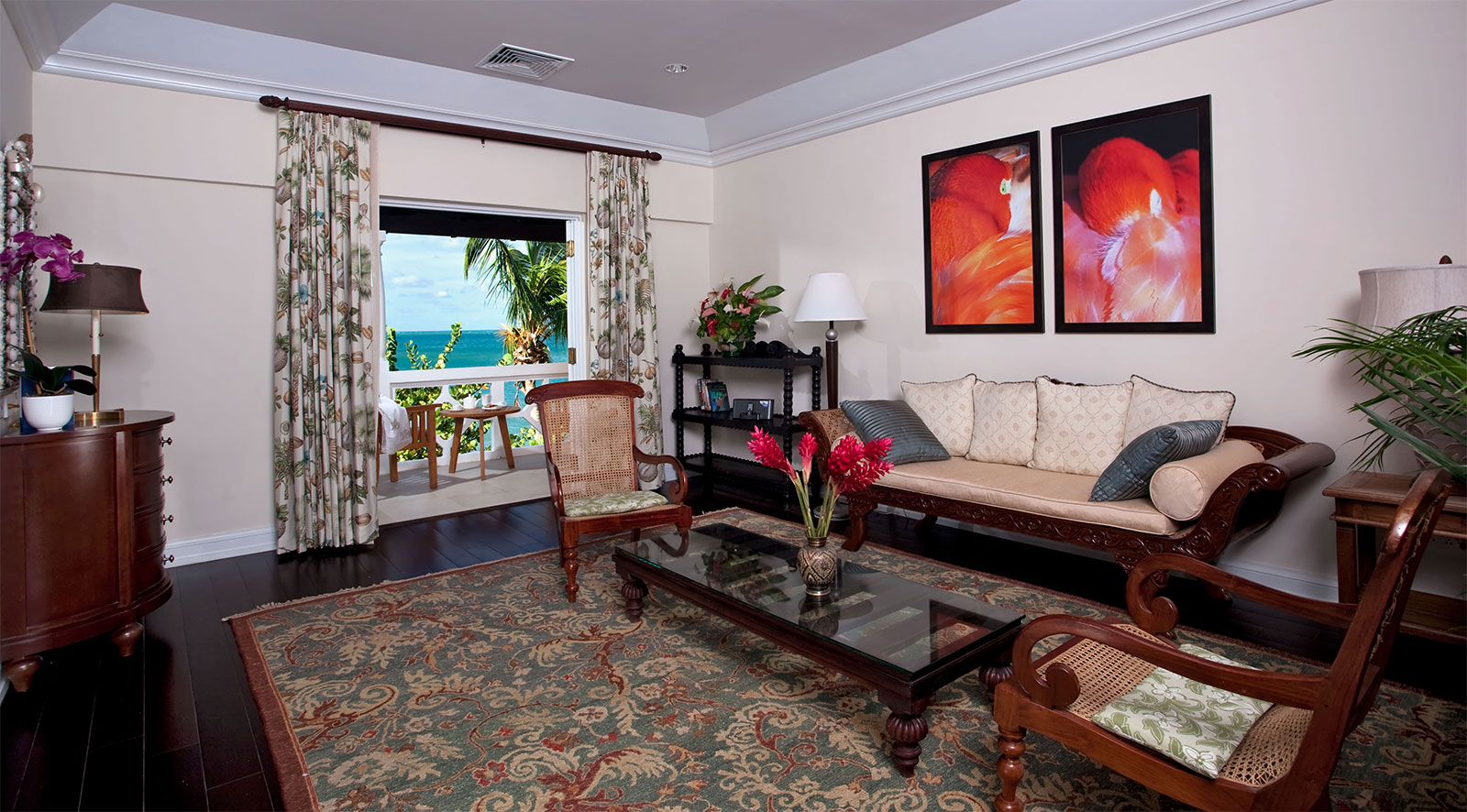 Grand Luxury Oceanfront Suites
Take a step back to past times in a luxurious suite featuring interiors reflecting their Caribbean setting in true West Indian style. Our Grand Luxury Ocean Front Suites provide a spacious bedroom with a king-sized bed, a master bathroom, and a separate living area.
These very special beachfront suites are cool and colonial, with marble floors throughout and finished with genuine antiques and locally crafted reproductions. A gorgeous oversized balcony with sun loungers and table seating is suitable for a private dinner and taking in glorious St. Lucian sunsets at the end of a rejuvenating day in paradise.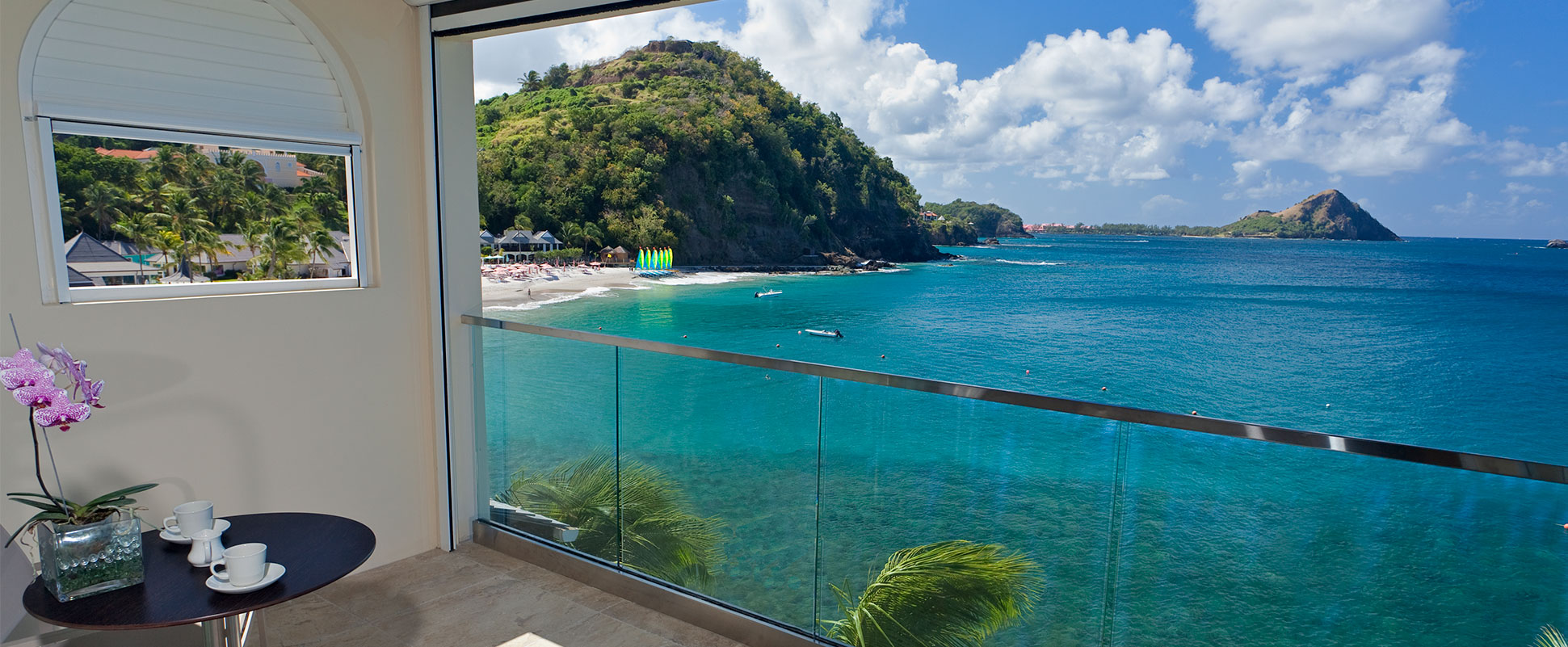 The Penthouse
Relax, unwind, and celebrate in our most sought-after accommodations. Accessible by a private entry staircase, the Penthouse Suite occupies the fifth floor of our Grand Luxury Oceanfront building. The suite features an open floor plan with high ceilings and a spacious area with a wet bar for lounging and entertaining. A free-standing wall unit divides the living spaces with the inviting master bedroom.
The Penthouse at BodyHoliday offers approximately 1,250 square feet and is the only room with a wide-screen monitor and a DVD player. Floor-to-ceiling front windows allow natural light to flood in and provide stunning views of the Caribbean Sea. It also features a Hammam with a Turkish marble-slab heated massage bed and a steam room with mosaic, curved bench, and rain-head shower, offering a unique spa experience in your own exclusive space.
Discover More
AVAILABLE ROOMS
SLEEP WELL
BODYHOLIDAY SLEEP PROGRAMME
Our sleep programme includes; noise Feng Shui inspired interior design, noise cancellation walls, music, air quality control system, consultation with our therapists for diet and meditation to aid better sleep and complimentary pillow menu.
Pillow Menu