Today's Playlist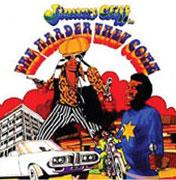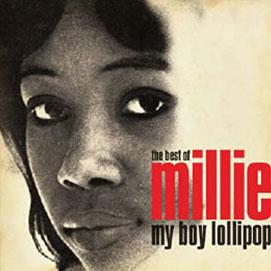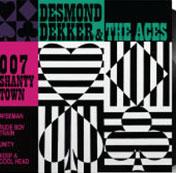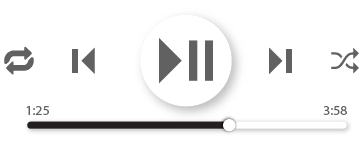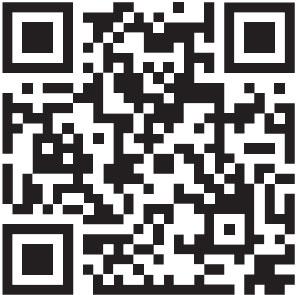 Today's playlist for afternoon tea is Living in The West Indies, please visit our website for more information on the history of today's music.
Living in The Carribean
Growing up in the U.K. I was surrounded by Ska, Lovers Rock and Reggae music. There
would be a rare moment when you would get to see a Reggae artist on the U.K. show, Top
of The Pops. His or her single would be played repeatedly by the West Indian community
in north west London. There was a growing British fan base, slowly bubbling up and
showing an appreciation for this sweet Reggae sound. Dance parties were popping up all
over town housing with big sound systems creating their own unique mixes of the tracks.
It was a multi-racial scene of people enjoying the moment on the dance floor, it's a genre
of music that encourages One Love.
There is an artist on this playlist who stayed at the BodyHoliday and just loved St Lucia
she was influence by music across the board and made waves internationally, listen out
for her. This playlist calls for a rum punch … Enjoy!
Track 1. "My Boy Lollipop" performed by 'Millie' Millie Small was discovered by the founder of
Island Records Chris Blackwell. In an interview in 2010 he shared how he came about this
fun hit song. "I would go to New York now and again and buy records and sell them to the
sound system guys in Jamaica. One of these records was the original version of 'My Boy
Lollipop', but I'd make a copy of each one on a reel-to-reel tape. It was before cassettes,
and when I brought Millie over to England I sat down trying to work out if we can find a
song for her and I found this one which had the original version of 'My Boy Lollipop' and I
said, 'that's the song we should do,' so it was really lucky that I found the tape"!
In 1964 this song became a big hit in the UK and America and would make Millie a
household name.
Track 2. "007 (Shanty Town)" written and performed by 'Desmond Dekker and the Aces' –
released in 1967 which is referred to as 'Rock Steady' which is a successor of Ska and
precursor to reggae.
Dekker was Inspired to write the song after seeing a student's demonstration against plans
to build an industrial complex on the beach. "And it just gets out of control…Is just a typical
riot 'cause I say – Them a loot, them a shoot, them a wail."
Desmond Dekker was born in Jamaica in 1941. He became an apprentice tailor in his
teens but soon put that profession aside and became a welder. While at work, he would
sing his way through the day and his co-workers encouraged him to pursue a career in
music. In 1961, he secured an audition with Coxone Dodd of Studio One, which was
referred to as the Motown of Jamaica. However, it was Leslie Kong, the Chinese-Jamaican
producer that offered Dekker a record deal. He would go onto have other international hits
with "Israelites" (1968). "It Mek" (1969) and "You Can Get It If You Really Want"(1970). His
other claim to fame is that he introduced one of his fellow workers to Kong who happen to
be Bob Marley and now the rest his history.
Track 3. "The Harder They Come" written and performed by Jimmy Cliff. This song was recorded
for the soundtrack for the movie of the same name. Rolling Stone magazine has included
this song in its "500 Greatest Songs of All Time".
Jimmy Cliff would star in the 1972 movie, "The Harder They Come", and it was during
filming he came up with the title. Director, Perry Henzell, said it was a great name and Cliff
was inspired to write and record the theme tune.
From an early age Cliff just wanted to make music and he used all his confidence to get
him there. Life changed when he approached the now influential Chinese-Jamaican
producer. "One night I was walking past a record store and restaurant. As they were
closing, I pushed myself in and convinced one of them, Leslie Kong, to go into the
recording business, starting with me." After two singles that failed to make much
impression, his career took off when his record "Hurricane Hattie" becoming a hit, while he
was aged 14. It was produced by Kong, with whom Cliff remained close until Kong's death
from a heart attack in 1971.
Kong makes a cameo appearance in the film, The Harder They Come, playing a recording
engineer in a scene in which Jimmy Cliff's character watches a studio recording session,
by Toots and the Maytals, of the song, "Sweet and Dandy" which Kong produced.
Track 4. "I Can See Clearly Now" written and performed by Johnny Nash.
Nash was born in Houston, Texas and grew up singing in the choir and in 1953 he got the
opportunity to sing cover songs on the local variety show Matinee. In 1956 he was a
regular singer on the local radio station and this gig lasted for 7 years. In 1964 with his
manager, Danny Sims, he started marketing American singers to Jamaica. In 1965, Nash
and Sims moved to Jamaica and opened a music publishing company. Nash released
tracks and broke into the local rocksteady scene. Life in the music industry changed for
Nash once again when he was invited to see a band perform called Bob Marley and
Wailers and would later write songs and tour with the now famous band. He also has a hit
with the Bob Marley and the Wailers track "Stir It Up"
In 1972 "I Can See Clearly Now" was released and sold over a million copies and would
reach number one on the Billboard Hot 100 charts.
Track 5. "Pressure Drop" performed by 'Toots & The Maytals' originally recorded in 1969 and
appears on their 1970 album Monkey Man in Jamaica and the released in the UK on the
Trojan Records label which launched the bands career internationally.
"It's a song about revenge, but in the form of karma: If you do bad things to innocent
people, then bad things will happen to you. The title was a phrase I used to say. If
someone done me wrong, rather than fight them like a warrior, I'd say, 'The pressure's
going to drop on you."
— Frederick 'Toots' Hibbert, The Guardian
Front man Toots Hibbert is considered a Reggae pioneer, with his soulful vocals he has
been compared to Otis Redding. Rolling Stone Magazine named Toots as one of the 100
best singers. In 1968 Toots sings "Do the Reggae". This was the first song to use the term
"Reggae" which introduced it to the world and in the Oxford English Dictionary, Toots and The Maytals get the credit for doing so. Founder of Island Records Chris Blackwell says
"The Maytals were unlike anything else … sensational, raw and dynamic." Toots Hibbert
passed away in 2020 leaving behind some great music which will get played by old and
new fans for years to come.
Track 6. "Put It On" performed by 'Bob Marley and Wailers' was a track on the 'Soul Revolution'
album released in 1988. The album was produced by the eccentric Lee "Scratch" Perry.
He innovated a studio sound that was unique and that held no bounds. He was renowned
for remixing albums and creating a new instrumental version. There is a 'Soul Revolution
II' where he has done just that. Perry has worked with many of his fans such as the British
band, Clash, The Beastie Boys and The Orb.
Jamaican born, Earl "Paul' Douglas, Grammy award winning drummer and percussionist
of the band, Toots and The Maytals, would say of Perry "Scratch had a particular sound
and everybody was fascinated by his sound. He had this way of putting things together; it
was just his sound and it influenced a lot of people".
"Put it on" has a sedate feel to it, with sweet harmonies very reminiscent of harmony
groups from America which were very popular across the Carribean but as now we know
Bob Marley and Wailers soon found their unique sound.
Track 7. "Good Thing Going" performed by 'Sugar Minott' taken from the 2011 album 'Reggae
Anthology: Sugar Minott – Hard Time Pressure'. Michael Jackson originally performed this
song, and it was a 'B side' on his 1972 sing "I Wanna Be Where You Are". Minnott's
version was released in 1981. It was written by The Cooperation who were a group of
songwriters and producers who created music for the Motown label.
Minnott started his musical career in 1969 with the group the African Brothers. They would
release records in Jamaica which gained local popularity but Minott left the group to work
with Jamaican producer Clement "Coxone" Dodd as a studio apprentice at the Dodd's
Studio One. This is where he discovered his talent for song writing. Using backing tracks
from existing songs he would write new lyrics. His new lyrical compositions became more
popular than the original songs. It was the cover of "Good Thing Going" that got Minott in
the top ten charts in the U.K and would later secure him with an album deal. Minnott could
cover all styles of reggae music including "Lover Rock" which is more of a romantic sound
and became popular on the reggae scene in London in the 1970's. Minnott was respect by
many reggae artists across the board and with his return to the Jamaica he would start
creating music in the dancehall scene. He created the Youthman Promotion sound system
which gave young performers a platform to perform their songs and music.
Track 8. "Night Nurse" performed by the Reggae singer Gregory Isaacs.
This track is taken form the album with the same name released in 1982. This is Isaccs
biggest hit and well known across the Carribean. Isaacs smooth vocal style is a favourite
for many and the New York Times refers to him as the "the most exquisite vocalist in
reggae". Unfortunately, with his success came troubles when he was sentence to prison
for six months in 1982 for possession of a firearm but would claim the fire arm was for his
protection. This would have been his 27th arrest due to being involved in drug dealing.
With his release in 1983 he would release his second album on the Island Records label
called "Out Deh!". Despite his bad boy troubles, he released tracks that would become hits
and in 2008 Isaacs released the studio album 'Brand New Me'. After 40 years in the music industry he was nominated for a Grammy Award in 2010. He may not have won the award,
but it was recognition for years of gracing the reggae scene with fantastic music.
Track 9. "Silly Games" performed by English Jamacian singer Janet Kay and was written by
Dennis Bovell. "Silly Games" was originally released in 1979 and became the first "Lovers
Rock" hit for Kay across Europe and reached number two in the U.K. Charts. Barbadian
Musician and Songwriter Dennis Bovell was well known on the Reggae music scene and
was part of the dub-reggae band Matumbi. He also collaborate with Jamaican dub poet
and activist Linton Kwesi Johnson who was recently awarded the PEN Pinter Prize for his
tireless exploration of black British history with his powerful words and music.
Not only was Janet Kay a singer but an actress too, performing in the U.K. comedy show
No Problem! Created by the 'Black Theatre Co-Operative', she played the Character
Angel. In 1984 she would have another top 100 hit with her song "Eternally Grateful".
Janet still holds a torch for the "Lovers Rock" genre, the romantic reggae sound. Kay
released her seventh album in Japan in 2003 called 'Loving You …More' the album was
produced by British soul singer and songwriter Omar. Kay returned to Japan every year
and has composed songs for the Japanese series 'La Dolce Vita' collaborating with
renowned Japanese composer Taro Iwashiro. Janet Kay holds the crown as the 'Queen
of Lovers Rock' and continues to sing and perform her sweet lovers rock songs for fans
around the world.
Track 10. "Feel a Little Better" performed here by the Jamaican band 'Third World' taken from
their album '96 Degrees in the Shade' released in 1977. The band's success came late in
the 70's early 80's and their biggest hit was with the O'Jays song "Now That We Found
Love". It became a hit on both sides of the Atlantic. They were signed to Island Records
and would tour with Bob Marley and the Wailers in Europe. There have been many line-up
changes in the band but that has not deterred their fans. In 2013 'Third World' was
awarded the Lifetime Achievement award for 40 years in the music business
The music of the band covers many genres but at its core there is always roots reggae
music to make you feel a little better.
Track 11. "You're Wondering Now" performed by Amy Winehouse, who was known for her
eclectic mix of music and this track shows her love for old school ska and reggae music. It
is taken from her 2008 Grammy winning album 'Back to Black' produced by Mark Ronson.
"You're Wondering Now" was also recorded by the British ska band 'The Specials'. The
song was originally recorded by the Jamaican ska band the Skatalites who's history goes
way back to the popular ska years of 1963 in Jamaica. They would also be the backing
band for producers such as Coxsone Dodd, performers such as Desmond Dekker and
bands, Toots and The Maytals and Bob Marley and the Wailers. You may also recognise
the intro on this track. It is used as the theme tune for the British sitcom drama Death in
Paradise. Amy Winehouse was a guest at the BodyHoliday and loved St Lucia.
Track 12. Barrington Levy sings in his distinctive style, "Here I come", recorded at the Channel
One Studios in Kingston, Jamaica in 1985. Levy performed in the Jamaican dancehalls
from an early age and his claim to fame came by working with the sound systems, but he
would not get the credit where it was due for his performances, which were recorded and
released without his consent. He described it as a "joke business". By the 1980's Levy was
becoming a big reggae star across the globe especially in the U.K. He would make his debut as a producer of his album 'Run Come Ya' which became an underground hit. In
1993 Levy tried to break into the U.S. with the 'Barrington Album' produced by the duo Sly
& Robbie but it did not give him the breakthrough he wanted, this did not deter Levy. He
continued to perform and release singles and in 2016 he received a Grammy nomination
for his album 'Acousticalevy'.
Track 13. "Chronixx" performs "Smile Jamaica" taken from his 2017 debut album Chronology.
Born Jamar Rolando McNaughton in Spanish town, Jamaica. He has also released an
E.P. 'Dread & Terrible' which topped the Billboard Reggae album charts and continues to
gain new listeners.
McNaughton's first stage name was the "Little Chronicle" this was inspired by his father's
stage name "Chronicle", his son has now grown into the artist and brand "Chronixx" and is
now referred to as the "Reggae Revival" due to his popularity around the world. His lyrics
speaks of peace, not war and is a positive voice for the young and old. In 2014 he won
Culture Artist of the Year, Best New Artist, and Entertainer of the Year at the Linkage
Awards in New York. In the same year he performed on The Tonight Show starring Jimmy
Fallon on the US network NBC and captured new fans who would attend a concert in
Central Park, which critics gave rave reviews. "Chronixx" is a star already rising and one
not to miss.
Track 14. "She's Royal" sung and written by the Jamaican-American performer Tarrus Riley is
taken from the 2006 album 'Parables'. When Riley performs live you get to witness a
performer totally at ease on the stage, holding the audience in the palm of his hands.
"She's Royal" continues to be very popular song in the Caribbean and everybody knows
the chorus. Just imagine a live concert held at our Pigeon Island where everybody knows
the lyrics to your songs, it's a humbling moment for any performer. Riley has consistently
racked up awards for his work. Among his accolades are Best Singer, Male Vocalist,
Cultural Artiste, Song of the Year, and Best Song. Some of the award institutions that have
rewarded Riley include the Youth View Awards, The Star People's Choice Awards, EME
Awards, and the Reggae Academy awards. He is the holder of Jamaica's CVM TV's 15th
Anniversary Award, held in February 2009, for the "Most Admired Song in the Past 15
Years" for the hit "She's Royal".
Track 15. "Reggae" performed by 'Etana' taken off the 2013 album 'Better Tomorrow'. 'Etana'
grew up in Kingston Jamaica. Her family discovered she could sing at the age of eight
while singing along to a song by the group Air Supply. She would migrate to the U.S. to
study and become a registered nurse but she decided to leave college to pursue a career
in the music industry and sign a record contract with the female vocal group called 'Gift'.
There was interest in the group, but Etana found it hard to conform to the female
stereotyping. She turned her back on the group and the music industry as she knew it and
made her way back to Jamaica to create music that reflected her religious beliefs as a
Rastafarian woman. She started to work as a backing vocalist for local bands and begun
writing her own songs and would release her first hit "Wrong Address" which the radio
stations loved and with consistent plays the song reached number one in the charts. With
her authentic style and conscious lyrics, she soon gained many fans across the U.S. and
Europe. She would also duet with New Zealand artist 'Swiss' on the track "If Tomorrow Never Comes" which reached number one in a week and in 2014 she released her album
'I Rise. She received recognition as the first female reggae artist to top the Billboard charts
in fifteen years. Etana has followed her heart as a performer and it has taken her too
higher heights with her growing success.
Track 16. "Below the Bassline" this instrumental track is by veteran reggae musician
'Ernest Ranglin' released in 1996. As a session musician he would also work for the
Jamaica Broadcasting Corporation as well as working in the recording studio for Coxsone
Dodd, Studio, Jimmy Cliff, The Skatalites, Bob Marley & The Wailers. He was the lead
guitarist for producer Lee "Scratch" Perry's studio sessions at his Black Ark Studio. He
gained a reputation as great arranger as well as a guitarist and would be called upon to
compose music for the Jamaican scenes for the 1962 James Bond movie Dr. NO. Ranglin
is a well-respected musician who would get an opportunity to play 1964 at the Ronnie
Scott's Jazz Club in London Soho. It was Chris Blackwell founder of Island records who
got him the gig. The manager of the club was not keen on having Ranglin play but was
soon persuaded by Blackwell and the audience that showed their appreciation. After his
first performance, he was invited to become a resident guitarist and became part of the
Ronnie Scott Quartet and Quintet.
In 2002 Ranglin was awarded an Honorary Doctorate Degree from the University of the
Carribean for his outstanding contribution to the development of music in Jamaica with
many other accolades over his musical career. After his many years in the music industry
he decided to retire in 2015 and went on a farewell tour which included some of the great
Jazz musicians around.
Track 17. 'Protoje' performs "Who Knows" (feat. Chronixx) taken from his album 2014 album
'Ancient Future'. Protojé's father was former calypso king Michael Ollivierre who hailed
from the island of St Vincent and the Grenadines and his mother is Jamacian singer Lorna
Bennett who had the hit song "Breakfast in Bed" in the 70's. This track is taken from his
third album and two weeks after its release it topped the Billboard Top Reggae album
charts. His 2018 album, "A matter of Time," received a Grammy award nomination. The
title of this playlist is inspired by this track which highlights the beauty of living in the West
Indies…Enjoy the sunshine!
"I'm pleased to be Chilling in the Carribean,
Jah provide all my Wants and Needs.
I got the Sunshine,
Rivers and Trees
Green Leave,
Oh yeah"
Track list created by Pepsi Demacque-Crockett. Details compiled from various
online references including Wikipedia.
Pepsi was part of the UK 80's pop scene, a member of "Wham!" and half of the duo
"Pepsi and Shirlie". She later graced the stage in several Musical theatre
productions in the UK and performed across Europe with Mike Oldfield on his
Millennial Bell European Tour. She now lives in St Lucia with her husband James &
dog Shabby where she is a marriage officer and writer.
Webroom
DESIGN YOUR BODYHOLIDAY
At BodyHoliday we devised what we call the "webroom". One for
every guest to plan and customise their experience.
Webroom