The Joy of Wellness
Finding the Right Paths on Your Wellness Journey
"The Joy of Wellness" are four words that capture the essence of the BodyHoliday concept. Critically acclaimed as one of the best destination spas in the world, BodyHoliday is a vacation/holiday experience first. The clue is in our name! Our wellness offerings are about choices and choosing a path suitable for you.
Our mantra is Balance, Not Abstinence.
Having fun and enjoying the company of like-minded kindred spirits are ingredients you do not always find at wellness resorts. Feeling good is joyous. Humour, laughter, and having a smile on your face cannot be bottled and served to order. There is just an unquestionable je ne sais quoi at BodyHoliday that makes it happen.
"Joy" highlights all our activities, treatments, journeys, and programmes, as seen through The Joy of Movement, The Joy of Mindfulness, The Joy of Nature, The Joy of Balance, The Joy of Connection, and The Joy of Relaxation.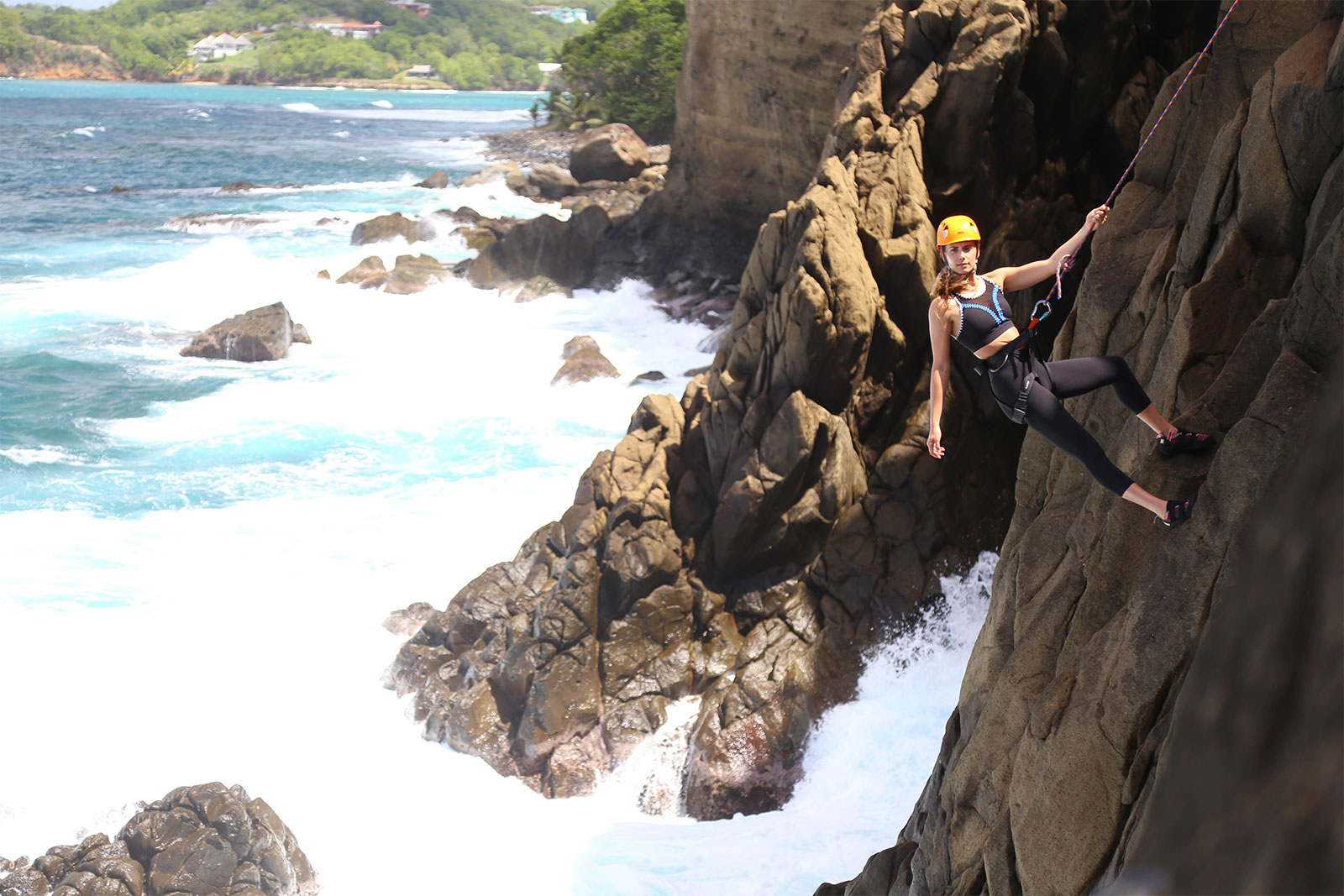 The Joy of Movement
Scientific research shows that when you move, you alter your mental state. The powerful combination of endorphins—chemical messengers giving a natural high—and brain-derived neurotrophic factors (BNDF)—a protein that repairs and protects the brain—makes for fantastic medicine, increasing your happiness.
Highlighted activities in this category include Caribbean DanceFit, Zumba, AquaFit, Yoga, and Tai Chi, as well as Jive June and SwimFit (November) theme months.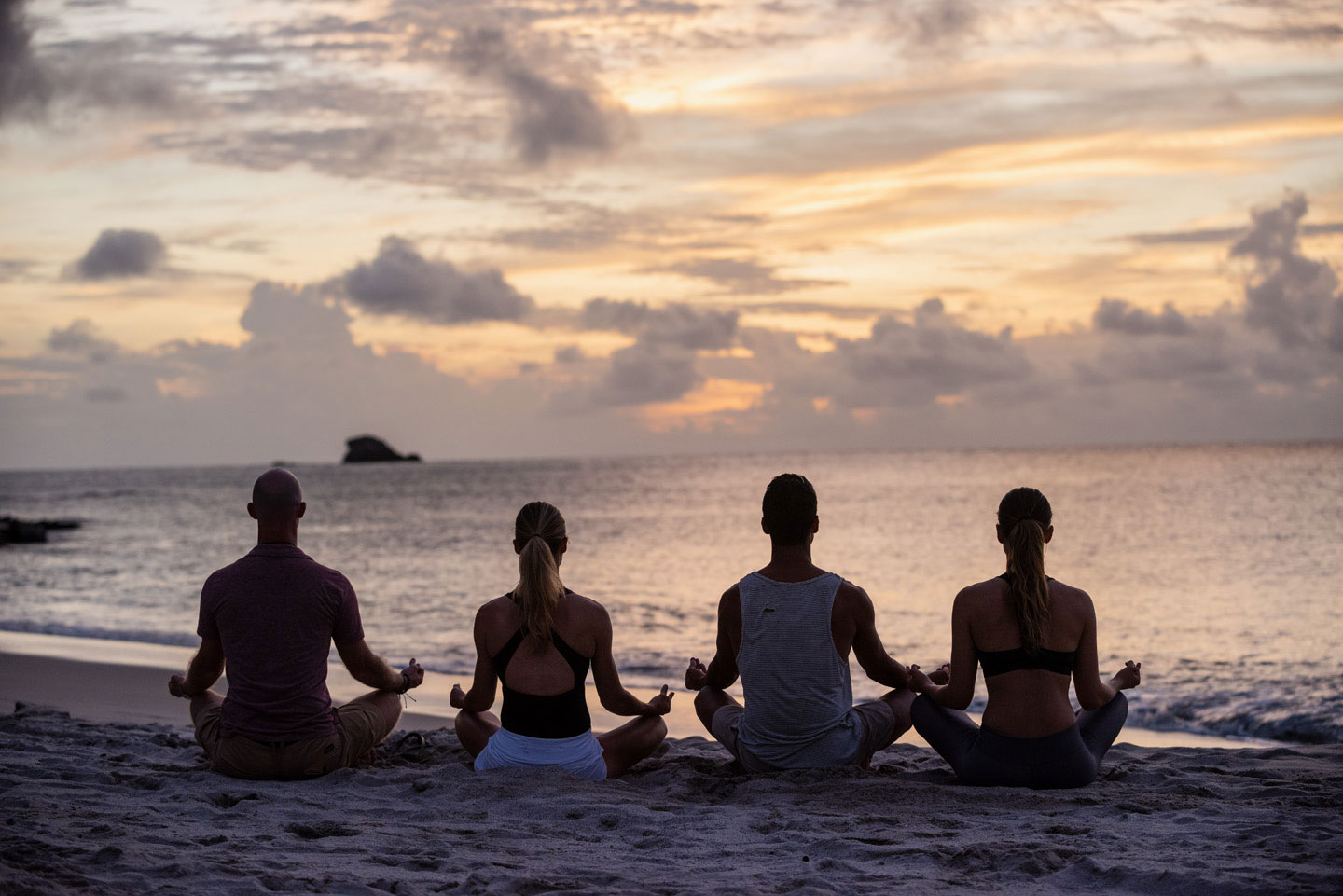 The Joy of Mindfulness
Psychologists worldwide agree that meditation is the most robust mental practice to reset joy levels, with studies showing a thickening in specific brain layers, relieving stress and pressure.
Many mindful activities are on offer at BodyHoliday, including BodyYoga, yogic stress counselling, cyclic meditation for stress management, five senses meditation, chanting, sunset stretch over the ocean, and introduction to breathwork; and for a longer programme, try the Pre-Christmas Restorative Break.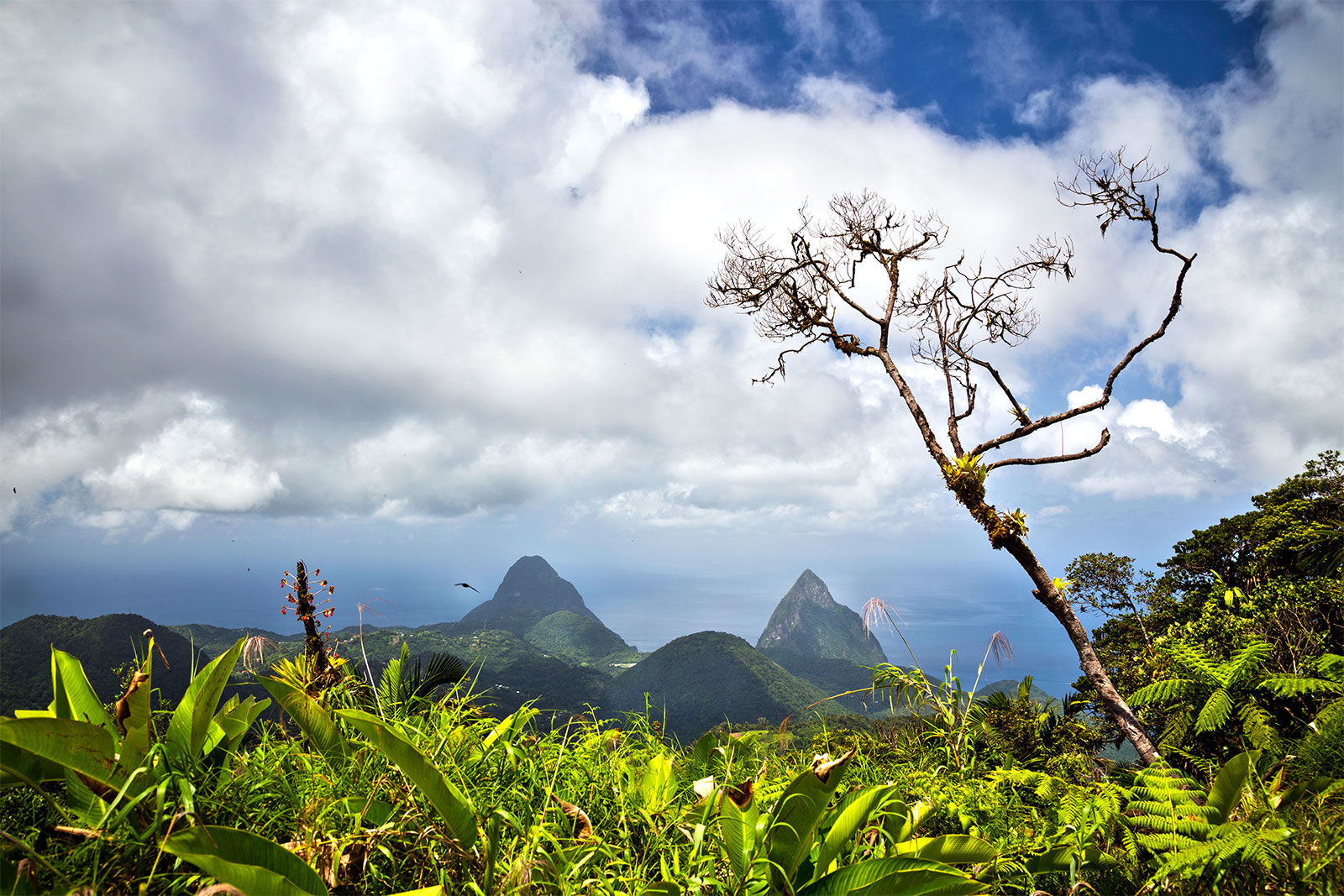 The Joy of Nature
Being surrounded by nature has been proven to reduce stress. What you are seeing, hearing, and experiencing at any moment changes your mood and how your nervous, endocrine, and immune systems are working. A natural environment reduces blood pressure, heart rate, and muscle tension and boosts your immune system.
We provide a range of immersive activities connecting with nature, from kayaking, snorkelling, and diving to hiking the Pitons, some of the most stunning scenery in the Carribean, and dining amidst the rainforest at BodyHoliday's farm-to-table restaurant, I-TAL.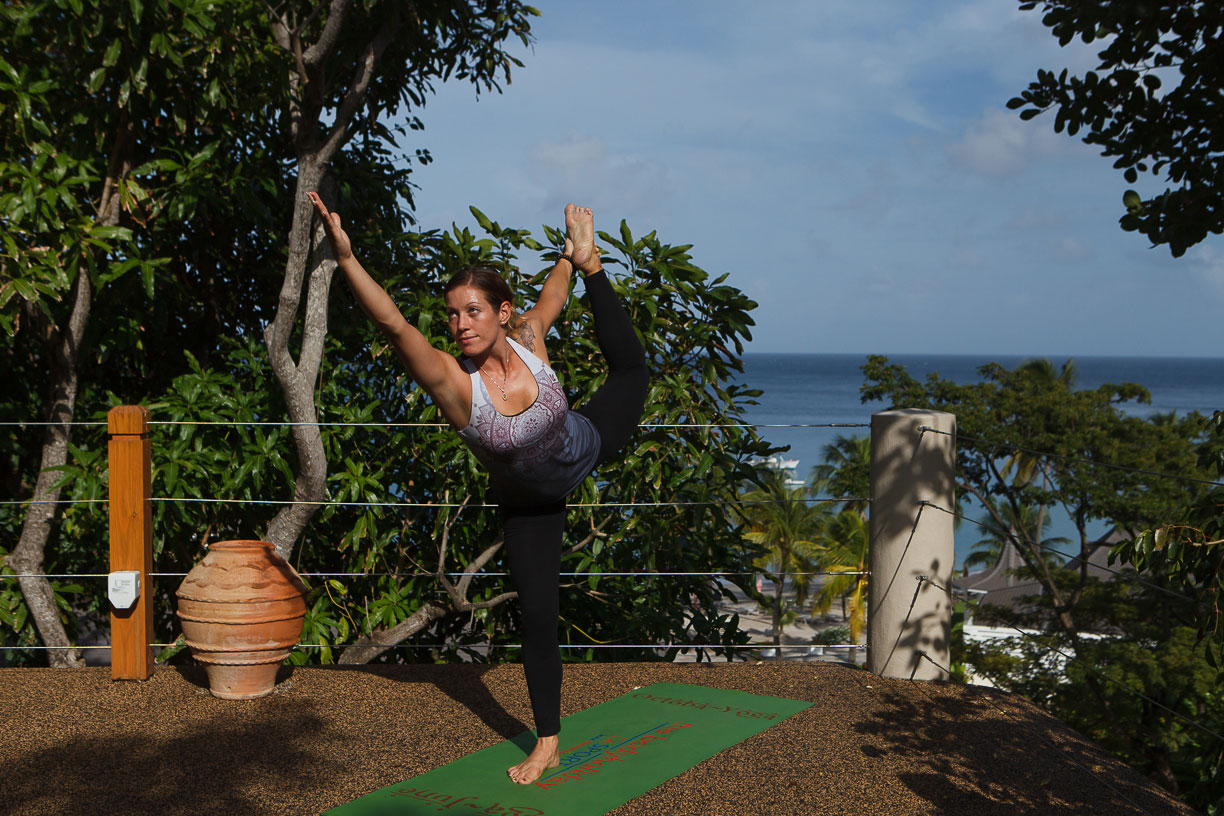 The Joy of Balance
Balance is key at BodyHoliday—you won't solely find strict regimes here but an approach that reflects the ebbs and flows of real life, enabling long-term change. You are encouraged to enjoy fine-dining side by side with healthy eating. Ayurveda, which promotes balance and preventative measures for long-term gain, also plays a significant role in your wellness holiday.
Lifestyle planning and management are just as important as physical strength, with dosha analysis to understand your personality type, nutrition coaching, and lifestyle analysis all being important steps to achieving joy through a balanced lifestyle. Our October Yoga theme month is dedicated to the balance-restoring practice of Yoga.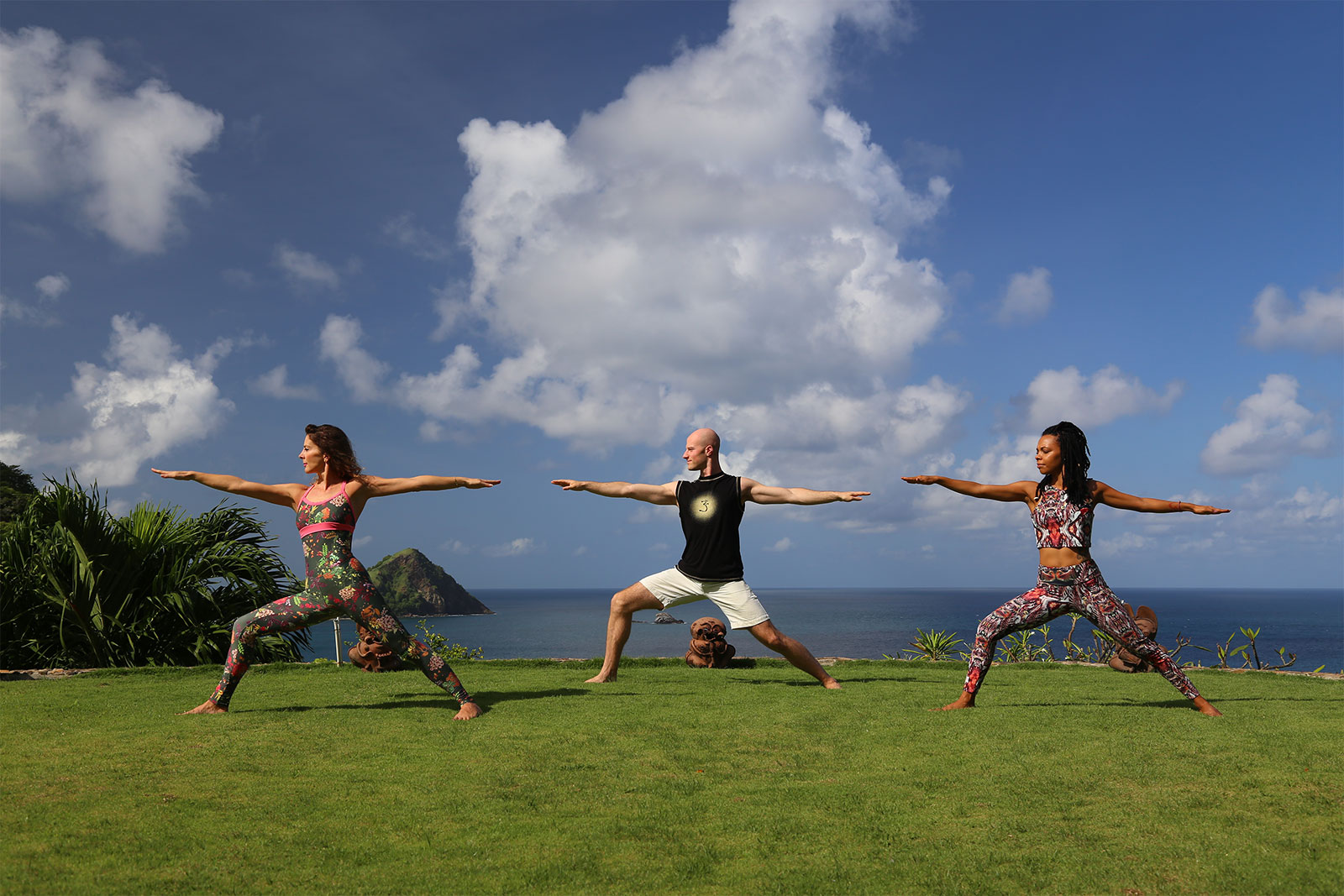 The Joy of Connection
It's not rocket science to understand that connection with other humans is fundamental to happiness. Satisfying relationships are also associated with better physical health and longer lifespans. Right from the beginning of the BodyHoliday journey, this was always understood. A fundamental part of the holiday design is geared toward fostering camaraderie and bonhomie.
We dedicate September to solo travel with our September Solos theme month, where organised events and communal dining further facilitate this vital part of life. In the summer, WellFit Families provides the perfect platform for families to reconnect through activity, sport, and togetherness.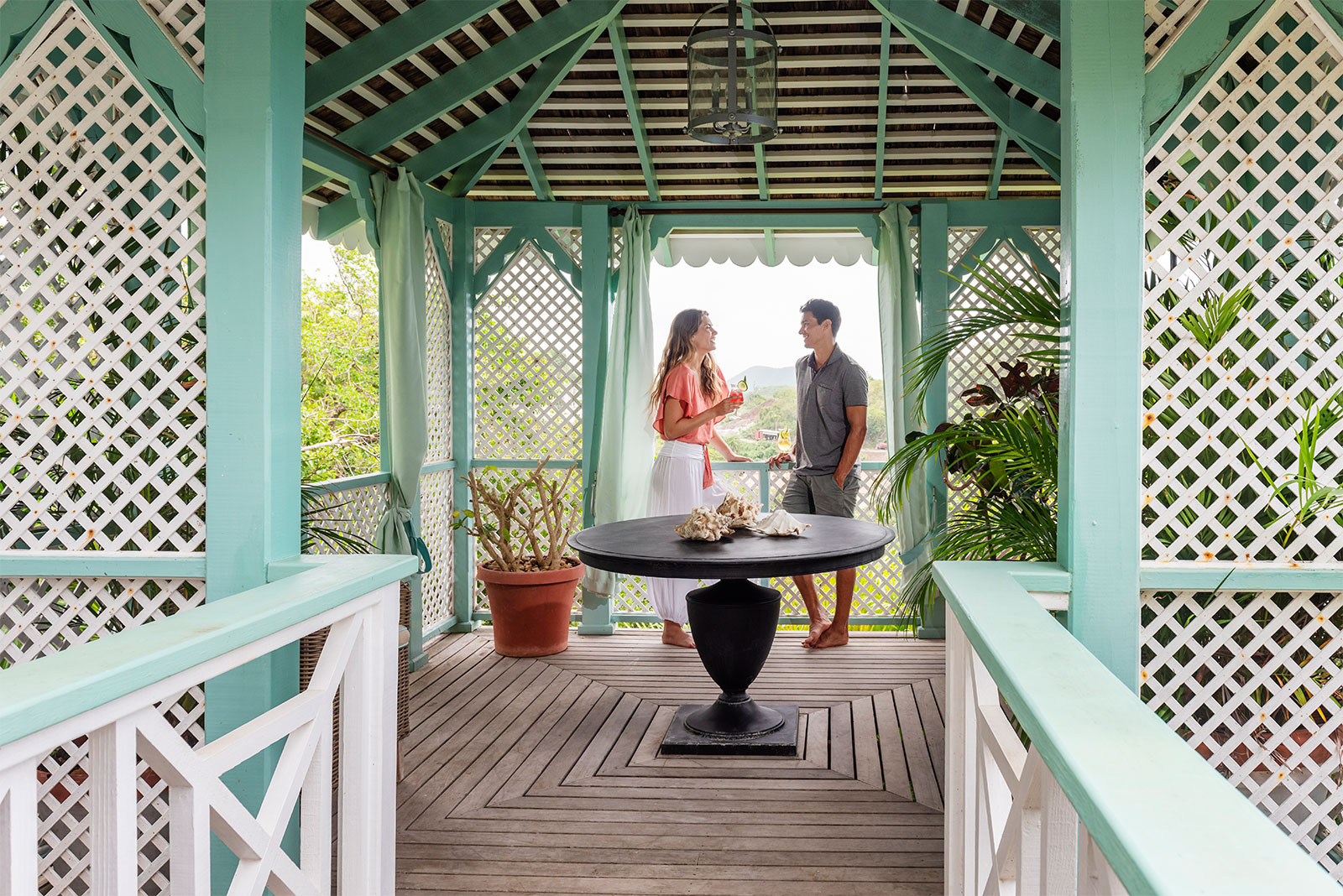 The Joy of Relaxation
There are days when it is OK to focus only on you. A day filled with relaxation will positively impact your mental health. It will combat your daily stressors and lead to a more joyous life. Massage in all its forms increases your stock of dopamine and serotonin, AKA the "Joy Hormones." To that end, every guest is given a therapeutic treatment every day of their holiday, included in the price.
Other treatments highlighted in this category include Synchronised Abhyanga, Shirodhara, Serenity Massage, and Hawaiian Lomi Lomi Massage.
Webroom
DESIGN YOUR BODYHOLIDAY
At BodyHoliday we devised what we call the "webroom". One for
every guest to plan and customise their experience.
Webroom