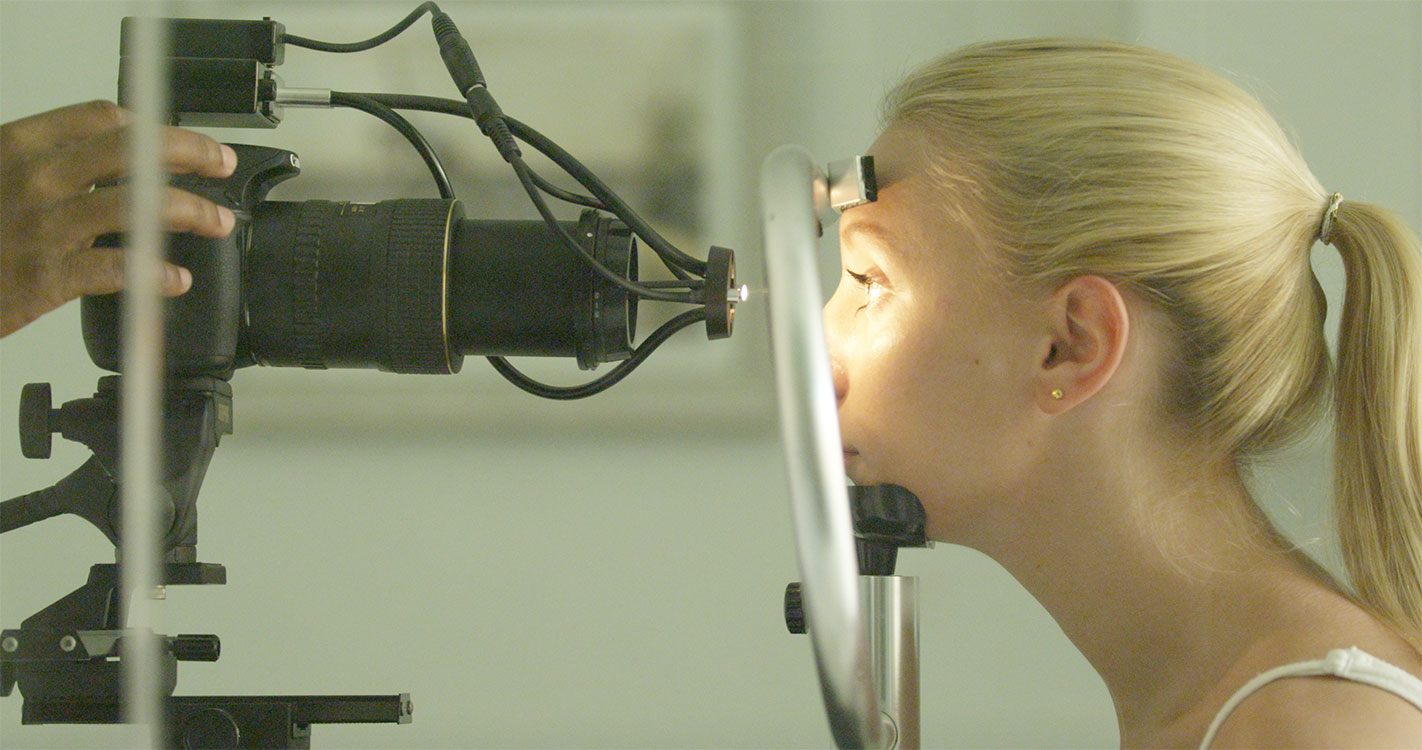 The Wellness Clinic
Changing Lives One Person at a Time
Welcome to The Wellness Clinic at BodyHoliday. The first and only resort programme to combine advanced Western technology and physiological analysis with the Eastern approach to wellness manifested by preventative lifestyle choices. The clinic represents the pursuit of optimal health to achieve an improved state of being—body, mind, and soul. It is an evolution in the practice of medicine that better addresses the healthcare needs of the 21st century.
At BodyHoliday, we move from being your doctor to being your coach, your partner in a life of well-being and fulfilment. We aim to make you feel more rejuvenated and fulfilled as our only interest is in what is right for you.
"Come and join us in making the world a better place to live in because we are better people at the heart of it." – Andrew Barnard, Chief Executive Officer.
Learn more about The Wellness Clinic, Our Programmes, and The Infrared Sauna and request a Free Consultation today.
The Wellness Clinic at BodyHoliday
We've turned the art of living and senescence into a science. Our personalised wellness programmes are designed to maximise well-being and improve health.
Using state-of-the-art technology and Ayurvedic principles, our wellness clinic analyses the physiological and biochemical information collected from each participant. These non-invasive diagnostics allow our doctors to assess factors, such as nutrients, hormone and stress levels, heart health and circulation, and establish the best course to better living.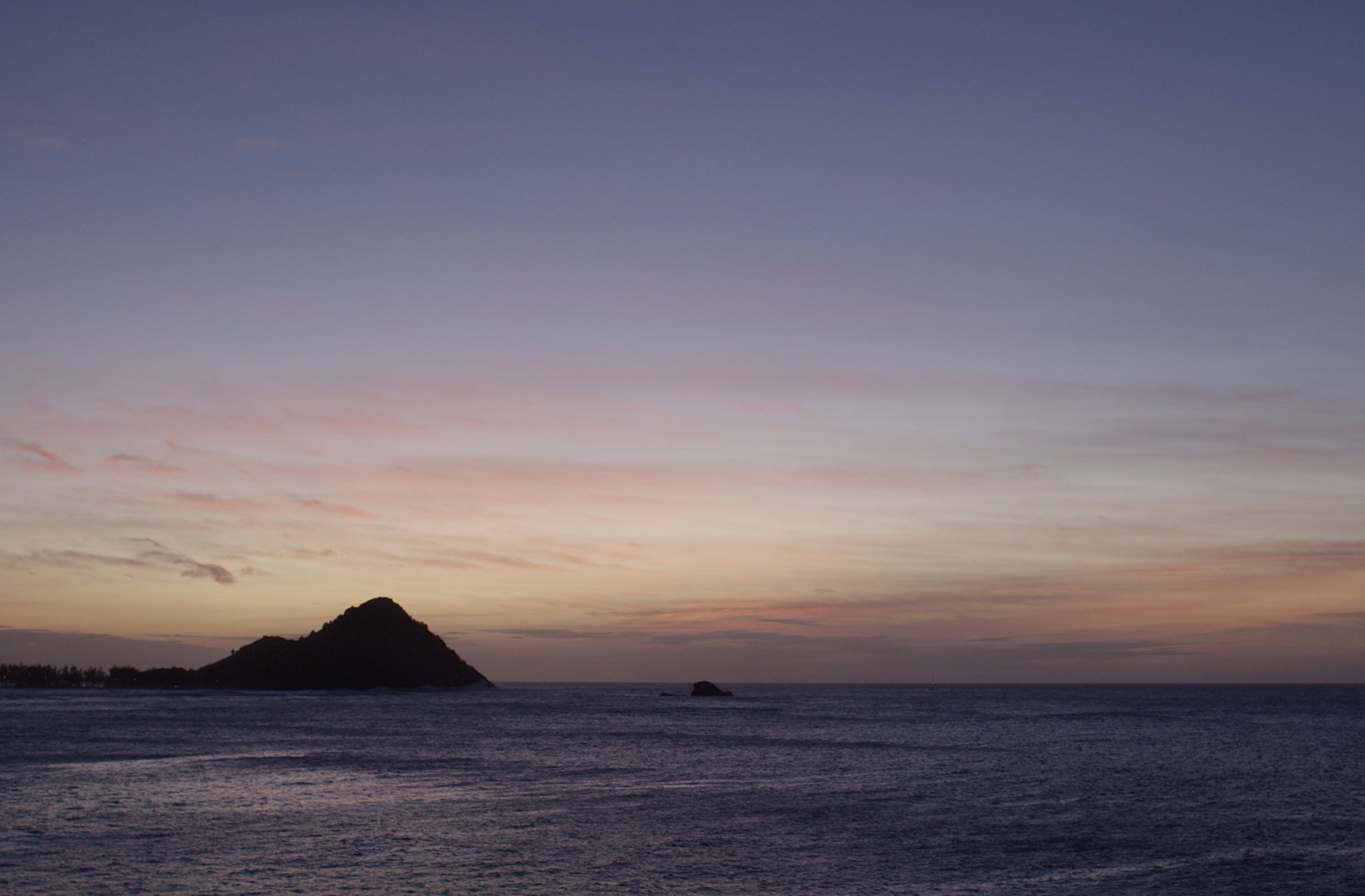 Wellness Clinic Programmes
Focused on functional medicine, each wellness programme aims to fine-tune the body and mind and bring balance and optimal health. We start by collecting a broad range of information about your physiology and biochemistry to recognise imbalances that impact wellness. Individual treatment plans may prescribe a specialised diet, nutritional supplements, a tailored exercise routine, detoxification treatments or body treatments, meditation, and yoga. We will introduce new approaches to living during your stay and support healthy practices through follow-up after you leave.
It's all part of a programme designed to ensure guests enjoy more than a rejuvenating holiday but a renewed sense of vitality and a return to wellness. There are seven programmes, all with different benefits available at an additional cost:
De-stress Programme
Detox Programme
Fitness Programme
Digestive Health Programme
Healthy Ageing Programme
Weight Management
360° Programme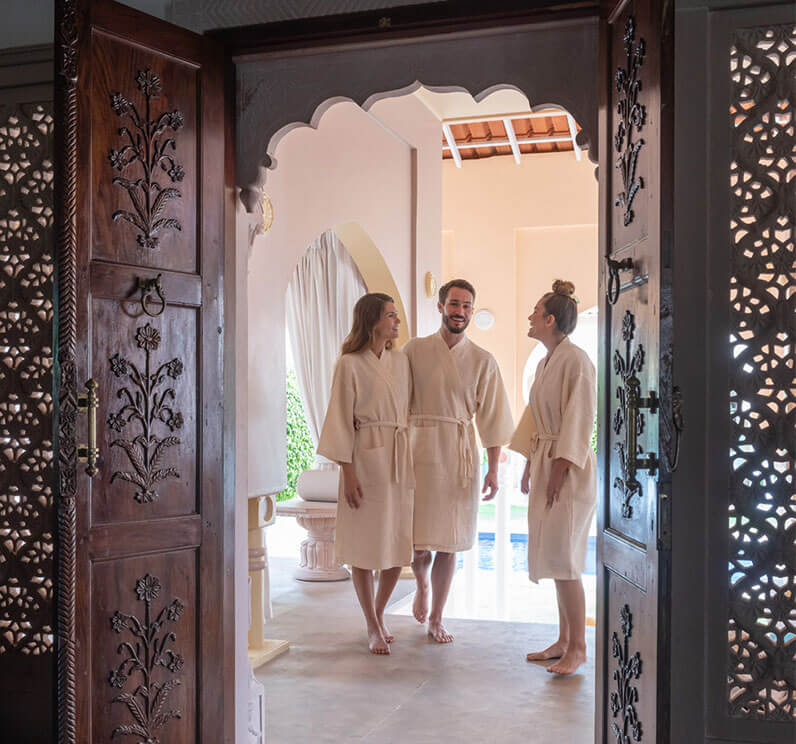 Request a Free Consultation
Fill out and submit this form to arrange a complimentary consultation with no obligation to book. When we've received your request, one of our Ayurvedic Doctors will get in touch to arrange your consultation or to answer your questions.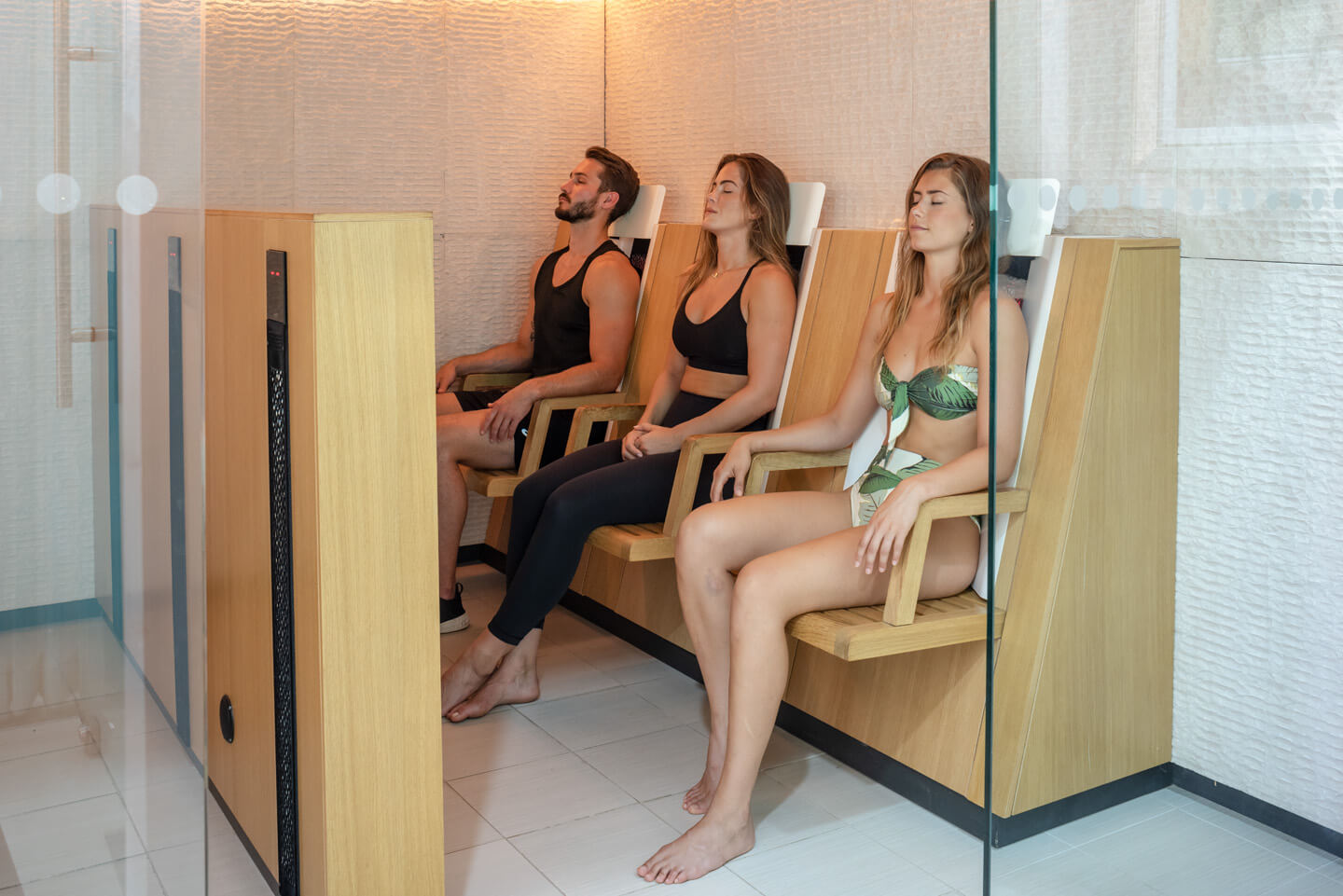 The Infrared Sauna
Discover the benefits of our infrared sauna. More than just a relaxing treatment, infrared therapy is an invigorating experience. Its soothing heat goes beyond reducing tension and easing muscles to burn calories, boost circulation, purify the body, relieve pain and renew a healthy glow.
Benefits include:
Weight Loss
Detoxification
Relaxation
Skin Purification
Pain Relief
Lowers Blood Pressure
Improved Circulation
Infrared Therapy is prescribed as part of any BodyScience Programme. As a guest at BodyHoliday, you are free to use this facility as many times as you wish.
Webroom
DESIGN YOUR BODYHOLIDAY
At BodyHoliday we devised what we call the "webroom". One for
every guest to plan and customise their experience.
Webroom