Yoga, Pilates, & Tai Chi
Slow And Steady Wins The Race
Your wellness holiday is for the mind, body, and spirit. At BodyHoliday, we specialise in yoga and other practices that help improve discipline, patience, focus, and concentration on your journey to becoming your best self.
Explore your options in BodyYoga classes and Pilates and Tai Chi at BodyHoliday. Our October Yoga Theme Month and Yoga Retreats offer the ultimate resort yoga experience for learners of all levels.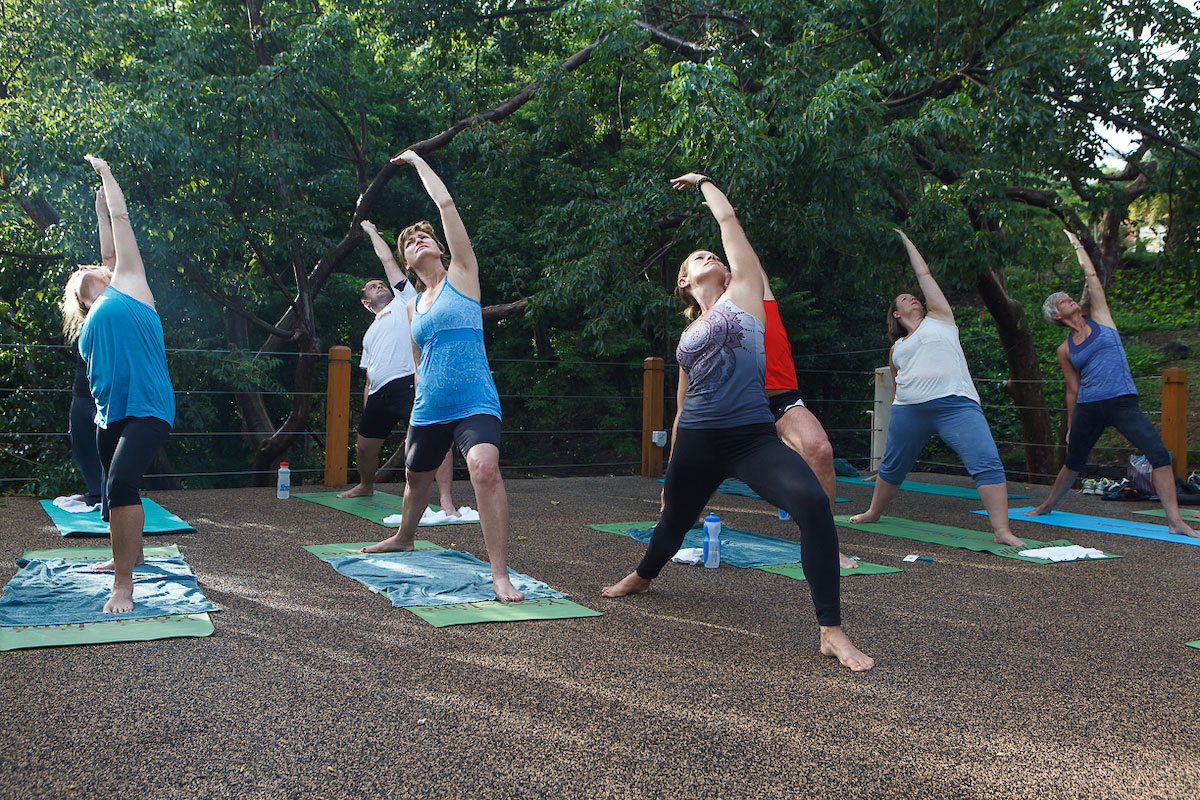 BodyYoga Programme
BodyYoga classes are led by highly trained and compassionate instructors. We teach many forms of yoga, from Hatha and Ashtanga to Vinyasa and more, that strengthen the body and soothe the mind. Designed to enhance flexibility and muscle tone, each session also calms the spirit to bring clarity, tranquility, and inner peace.
With various yoga classes offered from sunrise to sunset, BodyHoliday customises a BodyYoga schedule of activities for each guest to suit all experience levels and specific needs.
Included in your stay, BodyHoliday offers a rolling variation of yoga classes each day for beginners and more experienced yogis.
Private individual and group sessions are available at an additional cost and tailored to the needs and goals of each guest. Our expert instructors will construct a personalised programme to suit your skill.
View class schedules and build your ideal yoga wellness retreat using your Webroom or BodyHoliday App digital pre-arrival personalisation tool.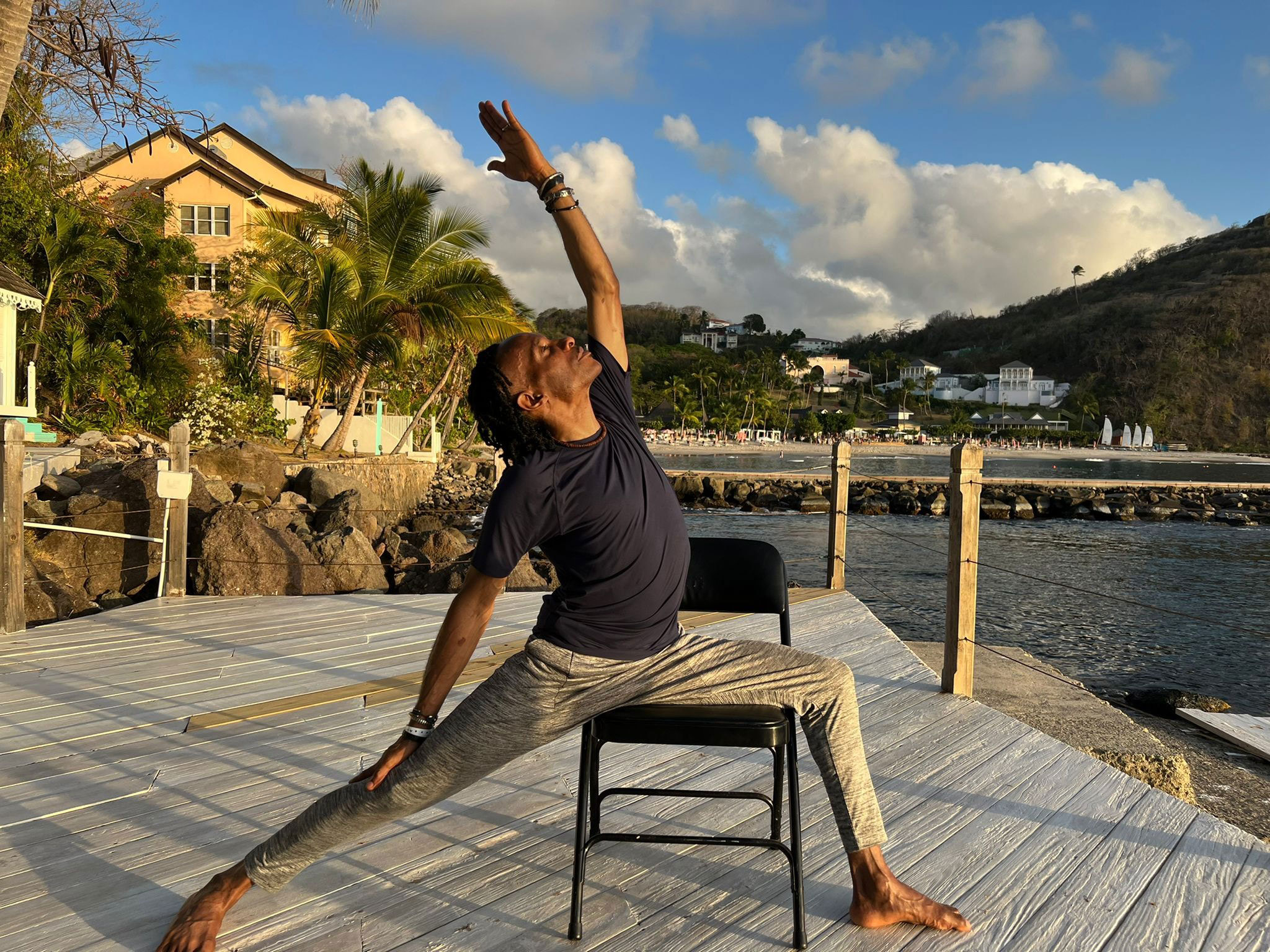 Yoga Master Class With Trevor Laurency
We are pleased to offer a special Yoga Master Class with Trevor Laurency. Having started his career at BodyHoliday as a fitness instructor, Trevor has continued his study of yoga around the globe. He earned his Master Yoga Diploma and Diploma to teach Yogalates and has further developed his knowledge by studying with the British School of Yoga, where he also qualified as a Professional Relaxation Therapist. In 2006, he joined the Independent Yoga Network in the UK as a Registered Yoga Teacher, and in 2008 became a member of the Register of Exercise Professionals (REPS) as a Grade 3 Yoga teacher.
Trevor's Master Class includes:
This discipline encompasses all styles of physical yoga. Asanas (physical postures) are combined with Pranayama (yogic breathing) to release physical and mental tension, encouraging mind and body integration.
This is a more dynamic form of Yoga in which the postures are linked into flowing sequences. The technique helps improve flexibility, strength, and stamina through the active use of breathing and body heat.
You will challenge your mind and body's strength as you experience a different Ashtanga yoga method. An advanced class, the sequences are easy to follow as it helps to tone your body whilst relaxing your mind.
A yoga-based stretch programme that will leave you feeling relaxed and renewed, this course also incorporates meditation exercises that will bring the body, mind, and soul into a state of balance and harmony.
This new, highly effective form of exercise blends the worlds of Yoga and Pilates, encompassing the flexibility, meditative, and weight loss elements of Yoga with the muscle strengthening and toning of Pilates. Yogalates is an ideal balance of body, mind, breathing, and movement. It will also leave you looking your best by improving your posture, strengthening your body and spine, and releasing stress.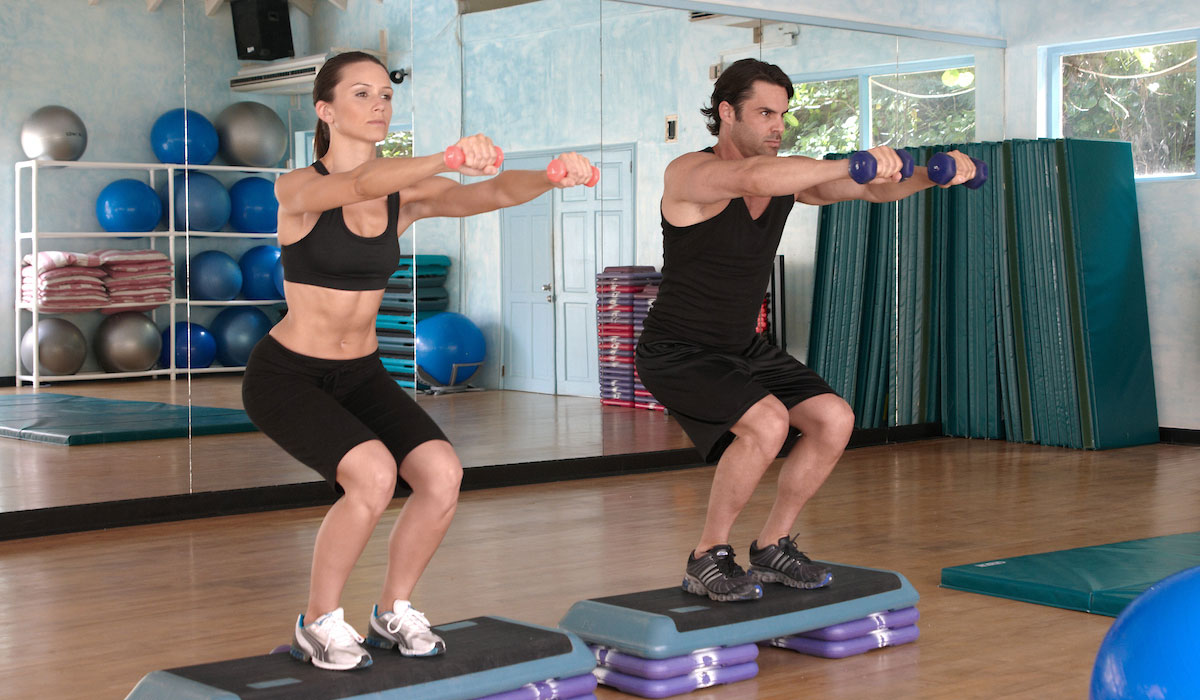 Pilates
A unique and increasingly mainstream activity, Pilates is an excellent way of toning and trimming. The practice suits all levels of fitness and age and can be extra beneficial for people recovering from injury.
The basis of Pilates is to control your body alignment and correct your breathing through concentration. A series of floor exercises that stabilise and strengthen the stomach, it is a more efficient exercise coupled with reduced repetition. In addition to being good for the back and buttock muscles, the benefits of Pilates also include improved core strength, posture, coordination, and more.
Check the activities schedule for group Pilates classes during your stay, and contact us about private lessons and retreats.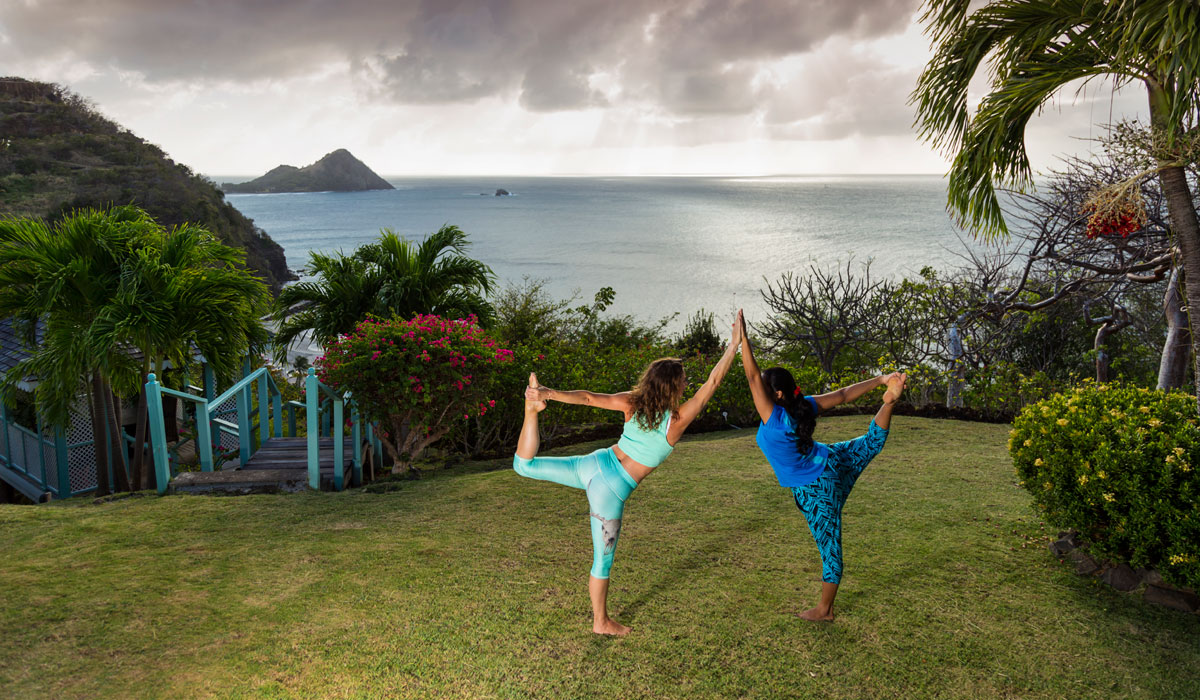 Tai Chi
Tai chi is a mind-body type exercise that combines meditation, focused breathing, and physical movement. A low-impact workout developed in China as a type of martial art, it's beneficial to people of all fitness levels and ages. At BodyHoliday, tai chi is used to promote fitness, meditation, balance, breathing, and well-being.
In addition to being a great aerobic workout, tai chi also helps to:
Improve balance, flexibility, and coordination
Relieve pain and stiffness
Relax the mind and relieve stress
Improve breathing
Achieve an overall sense of wellness
Request more information about tai chi at BodyHoliday and use Webroom to schedule classes during your wellness holiday.