Restorative Beauty
Relax and Renew Your Body & Mind
The Wellness Centre at BodyHoliday offers an extensive range of services designed to restore and enhance your natural beauty and sense of well-being. Enjoy advanced skin care treatments, Thalgo marine-based therapies, and our exclusive, on-site beauty salon whilst on holiday in Saint Lucia.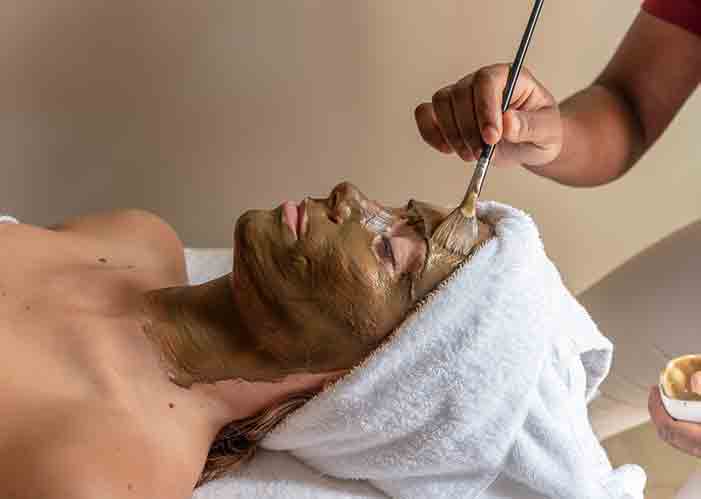 Skin Clinic
An essential part of your comprehensive Caribbean wellness retreat includes care and attention to your skin. Our Skin Care Clinic uses the finest formulas from around the globe to provide an extensive selection of facial treatments. Refresh, revive and firm the skin, and restore its healthy, natural glow.
BodyHoliday's Skin Clinic Treatments are available at an additional cost.
CACI Non-Surgical Face Lift
CACI recharges the electrical energy potential within the muscle and improves skin tissue by triggering micro-current repair activity within the skin cells. It helps facial and neck sagging muscles tone and lift whilst smoothing the appearance of fine lines and wrinkles.
 CACI Preventative Aging Face & Eye Treatment
CACI microcurrent will recharge and re-educate muscles to effectively tone all areas of the face. A particular emphasis on the delicate eye area helps lift, firm, and smooth fine lines. You will notice a redefinition of facial contour, plumping of fine lines and wrinkles, and radiant skin.
 CACI Ultimate Non-Surgical Face Lift
This ultra-effective preventative aging treatment offers a unique combination of CACI super face toning, micro-abrasion, and LED light therapy. It is extremely beneficial when treating conditions such as blemishes, acne, sun damage, and scarring. The Hydro Mask is then applied to soothe and calm with a lymphatic drainage massage, leaving your skin firmer, smoother, and revitalized.
CACI Legs & Buttocks
The specialised design of the Electro-Cellulite Massager uses 24 microcurrent charged rollers to gently knead and soothe tired and aching limbs. The technique helps tone and firm sagging muscles, leaving the skin glowing and radiant.
Dr. Prager, The Illuminator
The Illuminator is the perfect treatment for an instant glow and anti-ageing boost. After refining microdermabrasion, a cocktail of active ingredients is delivered to your skin with the help of a needle-free transderm mesotherapy. The result is increased elasticity, smoothness, and translucency.
Transderm Mesotherapy Facial
This combination of electrical pulses and vibration massage boosts the absorption and infusion of active ingredients into the dermis rather than remaining on the surface of the skin. Wrinkles and skin texture are improved and it gives an immediate plumping effect.
Crystal Glow Facial
Crystal Glow improves the appearance of ageing, sun damage, acne scars, and uneven skin pigmentation. Microdermabrasion crystals provide deep exfoliation, followed by an application of a bespoke choice of ampoule targeting the area of concern. We finish with a soothing and hydrating mask, leaving you with improved skin texture, a clearer complexion, and a radiant glow.
Hydradermie
Let us prepare your skin with a resurfacing exfoliator that will smooth and illuminate your complexion. The treatment provides a nourished and radiant complexion, using microcurrent and high frequency to deliver ingredients to hydrate, brighten, and tone the skin.
Deep Pore Cleansing Facial
This treatment is designed for congested skin to remove blackheads and regain freshness and hydration. Steam and extraction return freshness to your skin and control oiliness, followed by a soothing massage with a bespoke hydrating mask.
Redness Neutralizer
Rosacea is characterized by persistent redness, flushing, visible blood vessels, and papular blemishes. We offer scientifically proven, targeted treatments from SkinCeuticals that alleviate the redness while keeping skin calm and comfortable.
Cold Marine Facial
Thalgo uses reviving marine and plant extracts to strengthen and calm fragile, delicate skin. It includes a cool mint mask to reduce redness and relax tension lines. The treatment is perfect for sensitive and rosacea skin prone to blotchiness.
Blemish and Age Defense Facial
This adult-acne treatment is designed to promote blemish-free and youthful-looking skin. The Blemish Age Defense Facial treatment prevents the production of excess oil and eliminates pore-clogging dead cell buildup to help heal existing blemishes and minimise future breakouts.
Light Therapy
Skin is treated by stimulating the healing and regenerating process, balancing oil production, and ridding impurities. The treatment utilises red and blue therapy that has an anti-bacterial and healing action.
MMA Hydrating and Detoxifying Facial
Experience true marine beauty with this signature algae facial, suitable for all skin types. Following a gentle cleanse and exfoliation, a mask of pure natural seaweed, known for its beauty-enhancing properties, is then applied to remineralize and revitalize the skin.
Alpha Beta Peel
This peel treatment combines alpha and beta hydroxy acids to remove cellular buildup and minimize the appearance of surface lines. The treatment smooths out rough skin texture, aids in clearing acne, and helps face hyperpigmentation. A stunning treatment before a special night out, the Alpha Beta Peel works for all ages and skin types.
Exceptional facial
Our most in-demand Age Defence treatment, this anti-aging massage works on every facial muscle to lift, tighten, and tone. The exceptional bio-cellulose mask decreases wrinkles and helps recover suppleness and firmness.
Silicium Super Lift
Dare to defy time with this super-lift facial designed to combat loss of firmness and pronounced wrinkles. Your skin is prepared by a deep peel followed by a stimulating massage and a super-lifting sculpting mask. The treatment provides an ultra-radiant complexion with less noticeable wrinkles and the appearance of lifted skin.
Metacell Renewal B3 Facial
This Metacell Renewal treatment is a comprehensive facial that visibly corrects the appearance of early photoaging to re-clarify skin, reduce wrinkles, re-tighten surface elasticity, and even out skin tone.
Age-Defying Laser and anti-oxidant facial
This treatment safely and effectively activates the natural skin repair process. Beams of light work below the skin's surface to accelerate collagen and elastin production for visibly younger and more radiant skin.
Resveratrol
An antioxidant powerhouse, resveratrol works to alleviate dryness and dehydration, help reduce the appearance of redness, and promote skin elasticity and radiance. The treatment combines the highest concentration of resveratrol available with clinically proven antioxidant vitamins to help restore the skin's natural repair potential and leave it looking refreshed and revitalized.
Deluxe Collagen Velvet Face & Eye
Give your skin a collagen boost and correct the signs of aging as they appear with an instant anti-aging facial designed for first wrinkles. After a cleansing ritual, we perform an intense exfoliation to smooth the skin and allow optimum penetration of the active ingredients. This is followed by an expert anti-aging massage to lift the features and help the skin drink in the marine collagen. Then a collagen mask smoothes fine lines and has a plumping effect. While the mask takes effect, you'll enjoy a relaxing hand and arm massage. After the treatment, your skin will be radiant, and its collagen reserves restored.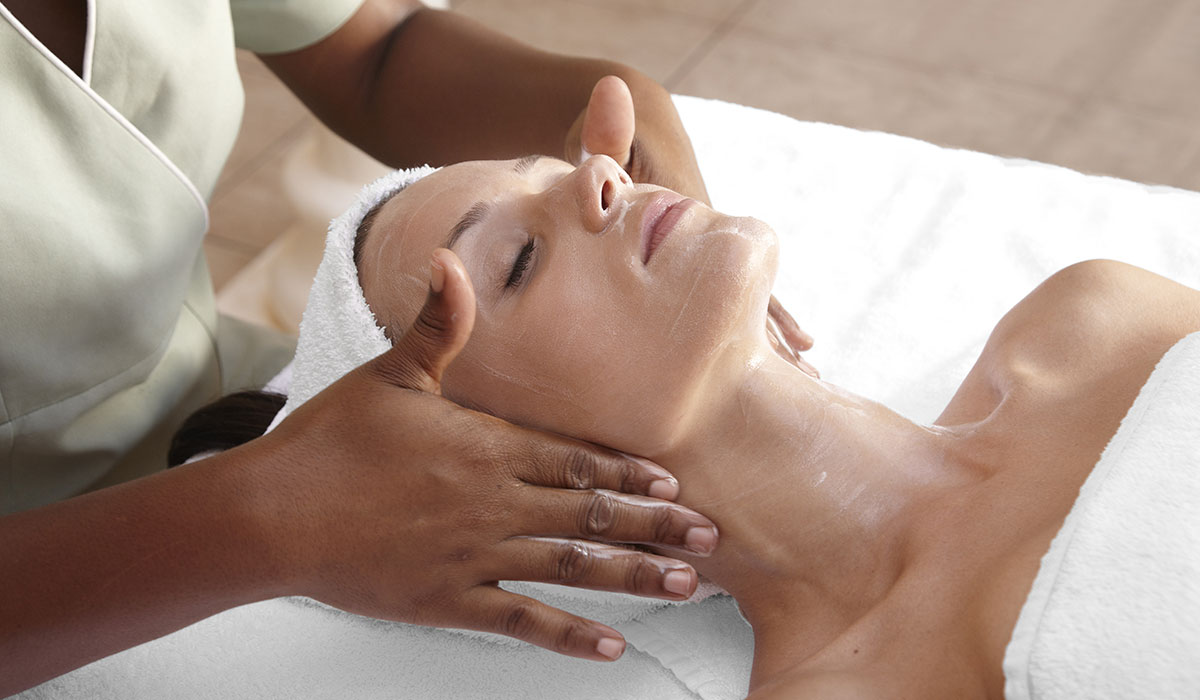 Thalgo Body Treatments
Thalgo, the famous French brand of marine-based beauty products, brings the benefits of water therapy to the spa. At BodyHoliday, Thalgo's specialised treatment formulas, rich in marine algae, sea salts, and Dead Sea mud, are used for a range of body wraps and polishes to cleanse, hydrate and smooth the skin and soothe the senses.
Harnessing all the incredible benefits of marine algae: rich in minerals, vitamins, and micro-nutrients, this treatment activates circulation, increases metabolism, relieves aches and pains, and improves skin conditions such as eczema and psoriasis. Excellent for detox, relaxation, and general well-being, the wrap is recommended as a prelude before all slimming and firming treatments or courses.
This innovative, high-performance treatment tackles cellulite and stubborn unwanted curves for amazing results! It features a unique Thalgo-exclusive body wrap which infuses pure oxygen into the deep skin cells to detoxify the skin and encourage the release and elimination of stored fats. Corrective concentrates packed with active ingredients are applied to target zones to refine and re-sculpt cellulite-prone areas and improve firmness. The Perfect Sculpt Massage is then carried out using techniques specifically designed to correct problems related to cellulite and deep fat deposits. The treatment concludes with the application of Intensive Correcting Cream or High Performance Firming Cream.
The invigorating Ocean Memory spa ritual is inspired by the sea and will leave you feeling refreshed, replenished, and re-energised. Exfoliating algae petals gently purify the skin, followed by a divinely relaxing warm oil massage which replicates movements of the sea and a warming and calming Tingly Algae Mousse Mask. Finally, Ocean Memory Cream is applied to thoroughly nourish and hydrate your body.
Your therapist applies a bandage wrap to the body, infused with a lotion containing Thalgo patented Micronized Marine Algae and active ingredients to improve blood flow and regulate fluid balance. Frigi-Thalgo can significantly boost circulation, making it highly effective at eliminating excess fluid and toxins from the hip and thigh area. It is also very popular as an anti-cellulite treatment.
This sublime Body Wrap with sacred Lotus will result in an immediate cooling sensation with intense hydration. A creamy mask is applied to repair and nourish the facial skin after sun exposure.
Experience a unique exfoliation technique using hot marine stones in combination with fine sea sand and essential oils for a natural hydrating effect on the epidermis. The movements, rhythm, and power of the stones create a decongesting action to stimulate exchanges, increase tissue oxygenation and heighten the sensorial effects of the treatment.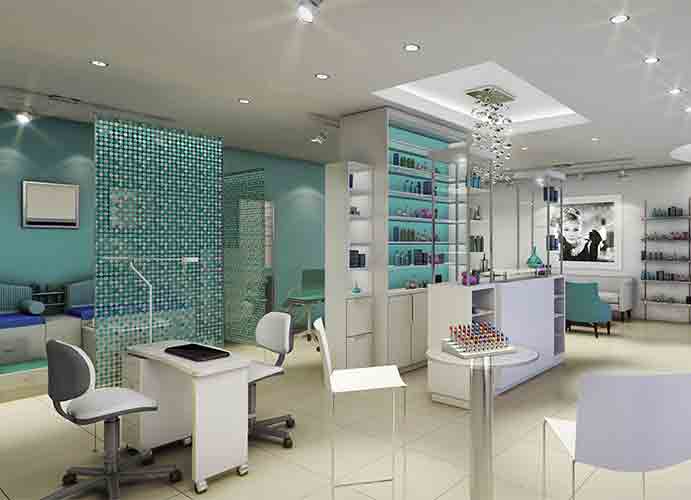 "Eve" Beauty
"Eve," BodyHoliday's exclusive resort beauty salon, offers guests a range of specialised hair treatments, blowouts, makeup services, waxing, tinting, manicures, and pedicures. Our highly-skilled team is here to help you look and feel your best throughout your stay and for all your special occasions and events.
Whether you're preparing for a romantic dinner at TAO or the most important night of your life, Eve is your full-service beauty salon in Saint Lucia.
Webroom
DESIGN YOUR BODYHOLIDAY
At BodyHoliday we devised what we call the "webroom". One for
every guest to plan and customise their experience.
Webroom