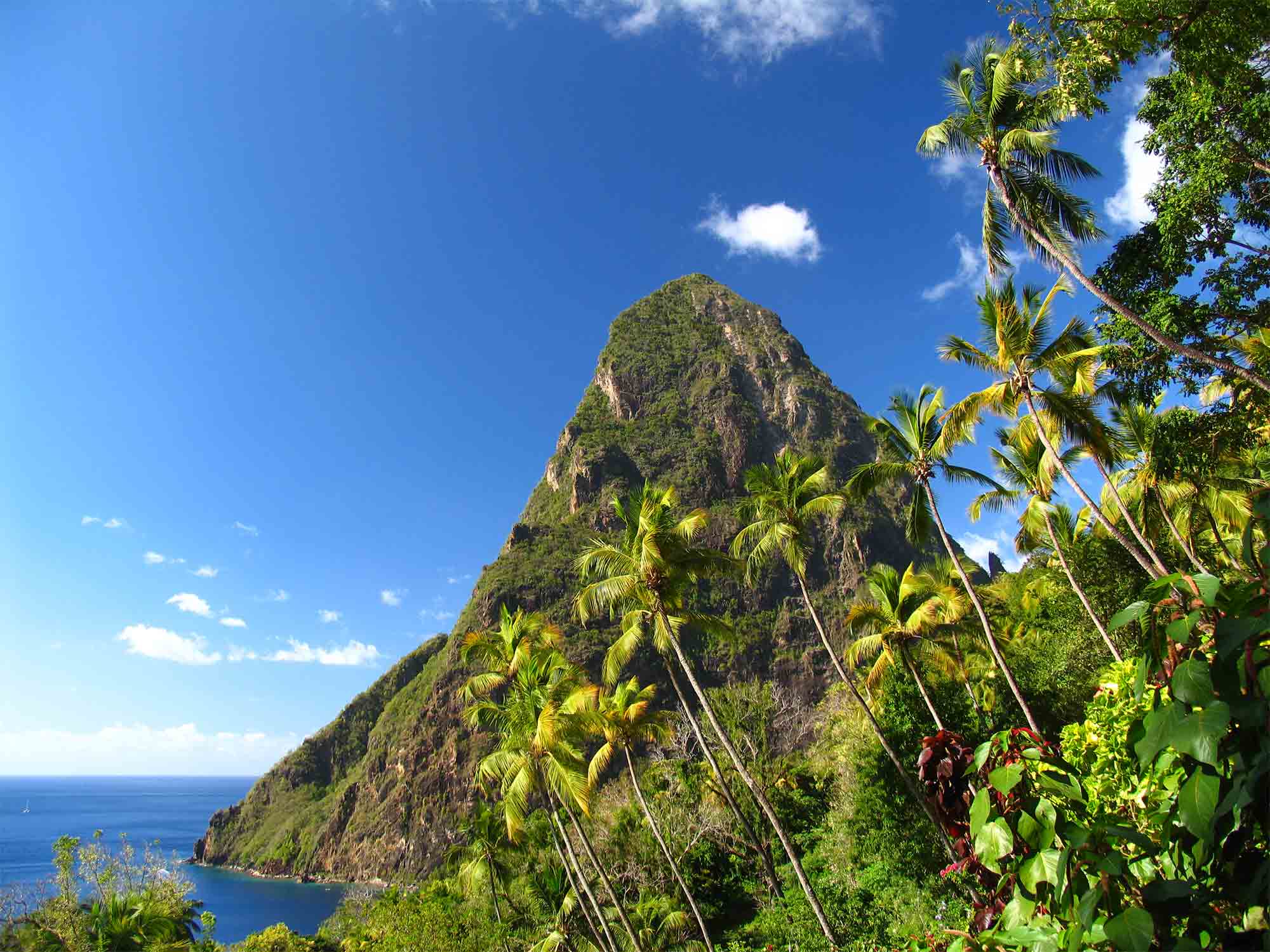 Inspirational Saint Lucia, Simply Beautiful
Inspirational Saint Lucia, Simply Beautiful
A Luxury Wellness Holiday on an Island Paradise
Saint Lucia, home to the BodyHoliday, is one of the Windward Islands in the Lesser Antilles that trail down from the larger West Indian islands. It's just like a pearl necklace floating in the Caribbean Sea, and Saint Lucia is arguably one of the most beautiful of these Caribbean gems.
This tiny island, measuring 27 miles long by 14 miles wide, is renowned for its breathtaking scenery. Saint Lucia is covered by a lush tropical rainforest and mountains, and rimmed with powder sand beaches. The Pitons, two majestic mountain peaks listed by UNESCO as a World Heritage Site, are omnipresent natural monuments on the southwestern coast of the island.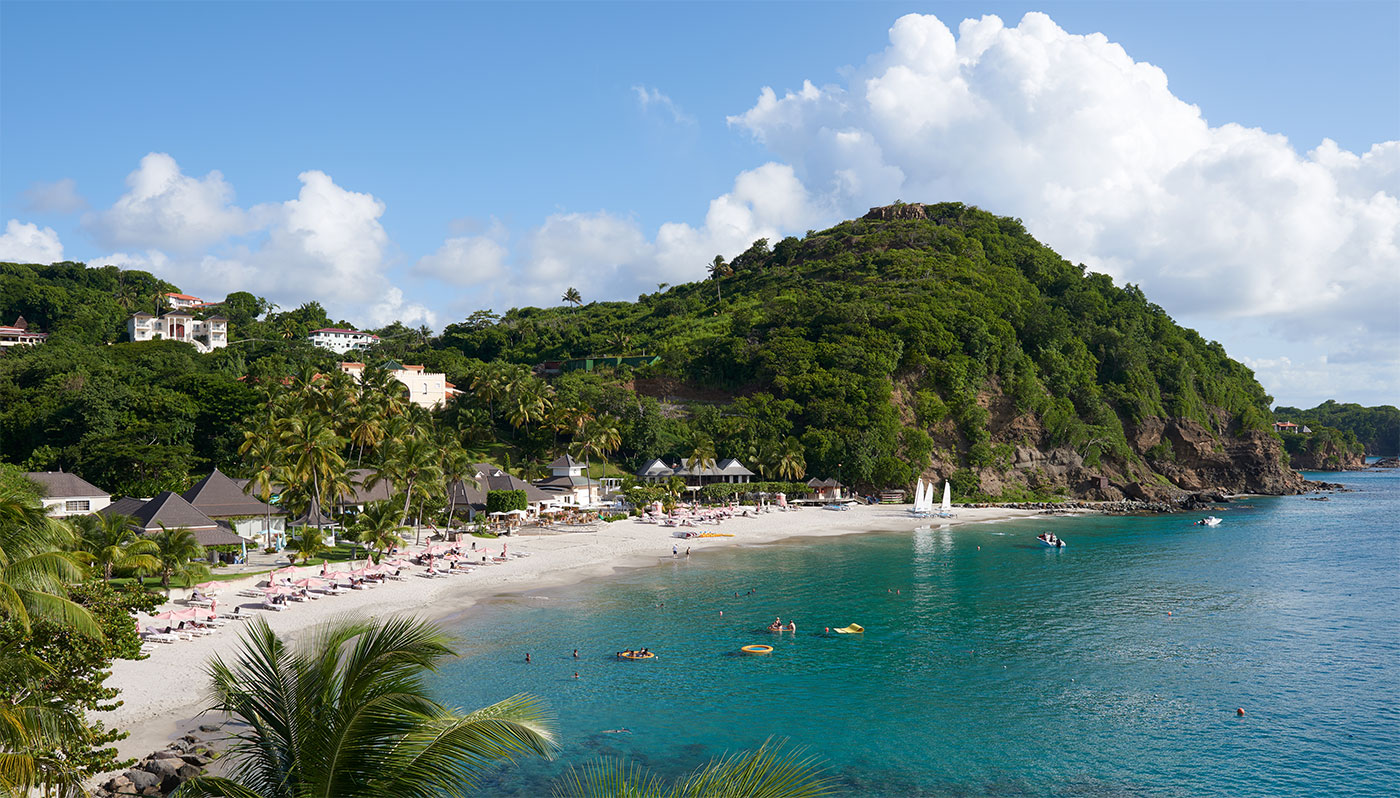 Experiencing Saint Lucia at BodyHoliday
Saint Lucia has a rich culture and traditions influenced by different periods in her history. Food, festivals, art, music, and dance are all part of Saint Lucia's vibrant way of life. Colourful, energetic, and brimming with national pride, Carnival in July is a shining example of the island's character, and you'll find many other festivals held throughout the year.
At BodyHoliday, we embrace the unique location that is our home and celebrate the spirit of the island and its people through our hospitality and diverse wellness and activity programmes. Whilst here, you will get a taste of authentic Saint Lucia and have the opportunity to explore the island, whether it's an inspiring nature walk or scuba diving one of our pristine coral reefs.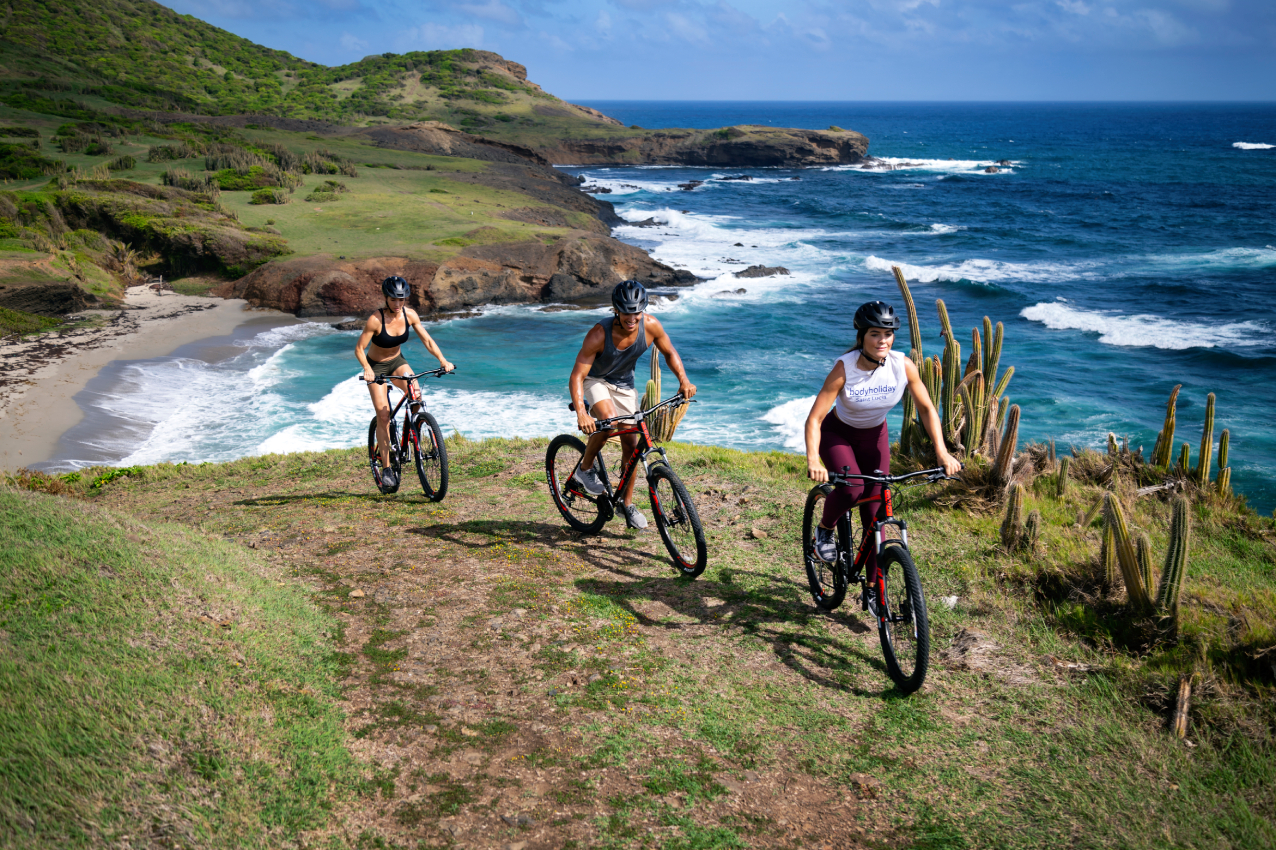 How to Get to Saint Lucia
Located on the northwest tip of the island of St. Lucia, BodyHoliday sits directly on Cariblue's crescent beach and is surrounded by 32 acres of lush tropical gardens.
There are two airports in St. Lucia—Hewanorra International (UVF) and the regional airport, George Charles (SLU). This beautiful island is less than five (5) hours' travel from New York or Toronto and eight (8) hours' journey from London.
From the UK, regular service is provided by Virgin Atlantic and British Airways. Virgin operates out of Heathrow and BA from both Heathrow and Gatwick. The Heathrow option opens up easy connections from UK regional airports and most cities in Europe.
From the United States, scheduled non-stop flights operate from New York, Newark, Boston, Charlotte, Philadelphia, Miami, Atlanta, Chicago, and Dallas/Fort Worth.
From Toronto, both Air Canada and Westjet fly year-round regular non-stop services.
Once you land at the international airport (UVF), our airport team will welcome you at the BodyHoliday booth just after you've passed the customs officer. The best way to arrive would be by helicopter or luxury transfer, which can be arranged by our reservations team.
Webroom
DESIGN YOUR BODYHOLIDAY
At BodyHoliday we devised what we call the "webroom". One for
every guest to plan and customise their experience.
Webroom