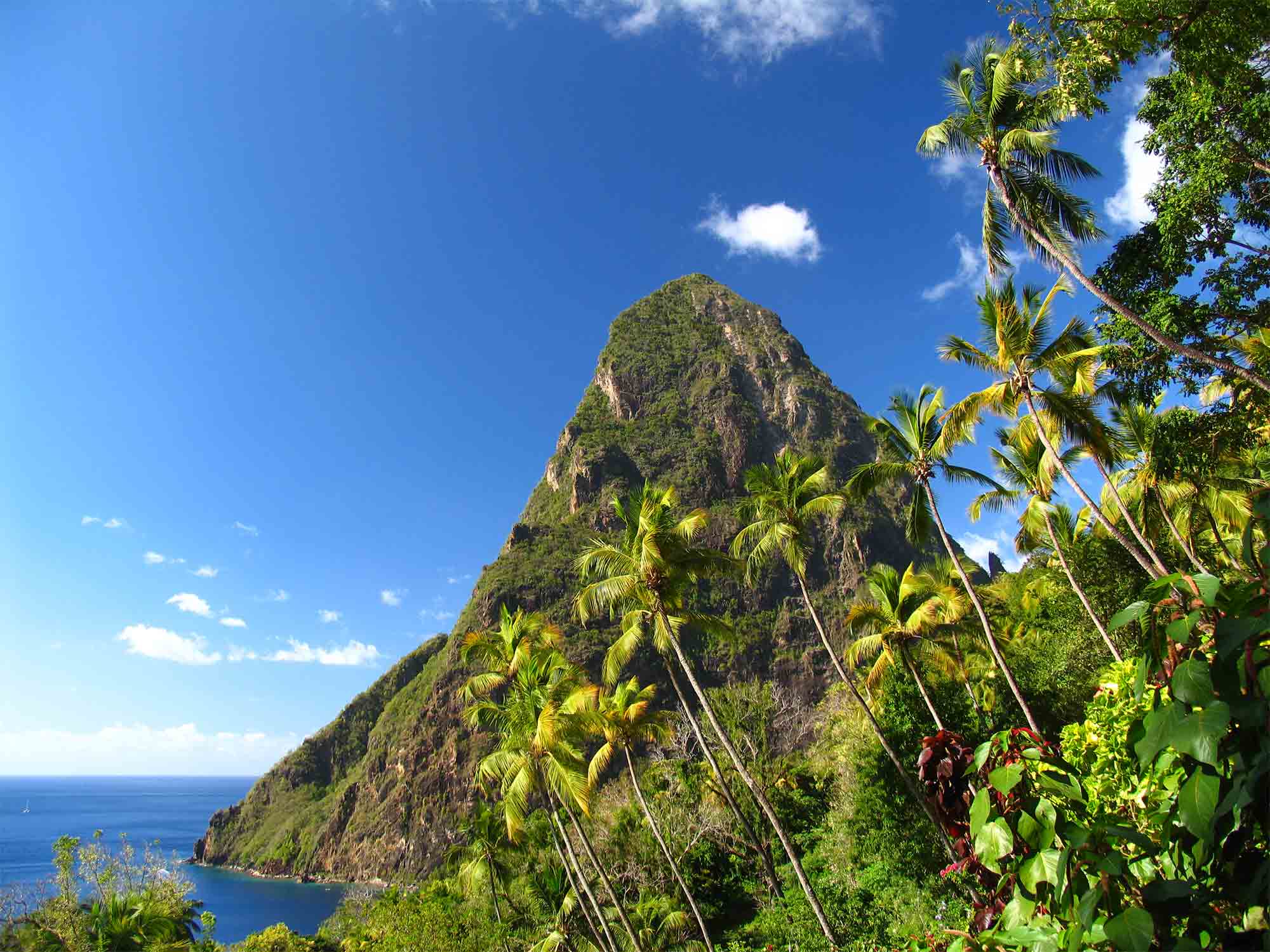 Frequently Asked Questions
Questions about Activities
There are so many things to do on land, on the sea and under the sea; it's mind-boggling…check out some of the most asked questions here.
Apart from the water and scuba diving activities, our Activities staff do land sports, including complimentary group lessons in Golf, Tennis, Archery and Volleyball (/both beach and pool). Also included in our land sports are morning walks and bike rides. Our Activities programme also consists of several holistic classes such as Hatha and Restorative Yoga, T'ai Chi, Meditation and Pilates. Our fitness classes include Body Tone, Body Spin, Body Stretch, Combat Fitness, Aqua Fit and more! The scheduling of these classes is subject to change daily. More information is available in our very informative weekly Activities Booklet.
You do not need to book the activities in advance, as they are open to everybody. If you want to, however, you can, through the services of The BodyHoliday Specialists.
The sea at BodyHoliday is safe to swim in. If the sea gets too agitated at any point, we put up a Red Flag. When the red flags are flying on the beach, this means that our water sports staff considers the conditions to be dangerous. We respectfully request that you not go into the sea if the flags are up.
Please remember that the beach is public, so we recommend that personal belongings not be left unattended.
If you are PADI certified, beach dives are included, but boat dives and night dives are not. Our scuba team can help you book diving excursions on the many reefs around the island.
All equipment is provided; however, if you prefer, you may bring your own. We do also hire out wet suits.
Persons with no diving experience are welcome to do the Discover Scuba Diving Programme, which is 3 hours long. The class takes place Monday through Friday at 9:00 am. It entails watching a video and going out for practice in the pool, after which, if you feel comfortable, you can go out into the ocean for a shallow dive – your first shore dive. You can also continue with one of the resort's certification courses through PADI.
Our two tanks boat diving trips offer a 40-minute dive duration whilst shore dives are 30 minutes.
Only daytime beach dives are done here on the property up to about 30ft in depth. Boat dives can be arranged at an extra cost. Snorkelling is done on the property; however if you want to visit the rest of the dive sites on the Island, we offer snorkel trips at an additional cost.
All-inclusive water sports activities are done on a first-come, first-serve basis. However, you can book supplemental activities, including swimming lessons, ASA sailing courses, advanced windsurfing, private water-skiing, 2 -hour sailing, snorkelling, private sunset cruise and private sailing charters (which must be booked well in advance).
We have a 200hp Mercury Outboard on an 18-foot triton ski boat.
We have 3 Hobie wave 13-foot sailboats and 1 Hobie Getaway 16-foot sailboat, 2 X-treme 26's and 1 J24 sailing boat.
The PADI SCUBA Diver Certification course takes up to 2 days to complete, and dives are up to 40 ft. The cost is US$375.00. The PADI Open Water Certification course takes up to 3 days to complete, and dives are up to 60 ft. The cost is US$550.
Night dives are offered twice weekly (weather permitting) at an additional charge of US$80. This charge includes the use of equipment.
We maintain the highest standard of safety and cleanliness on all our equipment. The air tanks are visually inspected once a year and hydrostatically inspected every five years.
The water temperature is about 80 degrees Fahrenheit or 27 degrees Celsius throughout the year.
Visibility ranges from 50 to 80 feet, 15 to 25 meters on most dives, to as much as 120 to 150 feet, 35 to 50 meters on exceptionally good days.
Basic PADI courses take 4 hours per day for three days.
Yes. Offshore snorkelling is included. You can also book private snorkelling lessons, night snorkels, or boat snorkelling trips at an additional cost.
4.5- 6-meter sails / Boards, 305 – 335 cm.
15-20 m.p.h. (on a good day).
The majority of our activities do not require signup; however, as we keep updated with trends, we often update our activities booklet and inform guests upon arrival of any activities that would require an advance sign-up.
We have a Gym Instructor / Personal Trainer, Julian Felix, on staff. He will work with you to design an exercise programme to help you achieve your fitness goals.
Treadmill Life Cycles, Ellipticals, Spin, Recumbent bikes, Rowing machines and more.
We offer a range of aerobic classes, including Body Tone, Legs, Bums and Tums, Absolution, Combat Fitness, Zumba, Caribbean Dance Fit, Express Circuits, HIIT, Suspension Training and more!
The golf course is just two minutes away by taxi.
No, all green fees are paid directly to Sandals Golf Club.
Golf clubs, balls and a cart/buggy can all, be rented at the Golf course.
The costs include:
Golf Clubs can be rented for US$ 20 for 9/18 holes
Golf Carts can be rented for US$ 25 per person for 9 holes and $50 US per person for 18 holes (carts are mandatory)
Shoe rental US $10 for 9/18 holes
You can pre-book rounds of Golf before your arrival through BodyHoliday Health Specialists.
The course is a newly designed, fully irrigated 6829-yard par 71 championship golf course.
None, all must be rented at the Golf course.
Appropriate golfing attire is required. You may wear either shorts or trousers and polo shirts or shirts with collars. Proper golf shoes are also required. Golf shoes should have soft spikes or clubs, not metal ones, and golf sneakers/trainers are allowed.
On the Island, through its forests, see some of the more scenic parts, such as the Volcano and Gros Piton. Our exclusive morning walks take place around the Cap Estate area to various viewpoints including Pigeon Island, Cas en Bas Beach and Mont du Cap.
The cost is US$150.00 US$170.00 with the option to customize
You should wear comfortable clothing, including socks with good hiking boots.
Walks are normally a half day or the whole day.
Soufriere, The Sulphur Springs, Diamond Falls, The Pitons. (Dependent on the tour that you choose)
Yes, tours are booked on a first-come, first-serve basis. These can be arranged before your arrival or on-site with our BodyHoliday Health Specialist.
The resort runs the tours with its own tour guide.
Should the need arise that you need to cancel your tour, this must be done at least 24 hours in advance of the scheduled departure. You may cancel with the Activities Desk or Concierge to avoid the penalty charges that will accrue otherwise.
Eating & Drinking Questions
Many people are under the impression that because we talk about health and well-being a lot, we serve our guests carrot juice and lettuce all day. Nothing could be further from the truth. Do we serve healthy food-Yes? Do we give you advice on a balanced diet if you want it? -Yes…but we have abundant guilty pleasures, and you will find cocktails, good wines, juicy steaks and chocolate cake. This holiday is about choice, happiness, and a question of balance, not abstinence.
The following applies to Cariblue Restaurant.
Breakfast (7:30 am – 10:30 am)
– Buffet 7 days a week (Local & International Cuisine)
– Live egg station feature (Your choice of omelette, poached egg, etc)
– English Breakfast
– Danish pastries
– Cereals
– Fresh juices
– Fresh fruits featuring local fruits from the island
Lunch (12:30 pm – 2:30 pm)
– Buffet 7 days a week
– Different themes every day.
(Mondays-Caribbean, Tuesdays – Italian, Wednesdays- Mexican, Thursdays – Asian, Fridays- Indian, Saturday- Heath and Sunday- International)
Dinner (7:30 pm – 9:30 pm)
– A la Carte menu six nights a week (International cuisine with a local touch)
– Wednesday night Caribbean Buffet Night
– Most wines are included (However, some supplemental charges apply)
There isn't a Non-Healthy Choice since we'd never offer our guests anything unhealthy, and all our food is produced from the finest ingredients. The real idea behind this question is to ask if we only serve salads and vegetable juice. The answer is no. All the restaurants serve items that can fit your special requirements. We also cater for vegetarians and those with special dietary needs. "Eat Well" denotes healthier choices. We have a Vegan menu in all dining outlets. The difference between us and a "Fat Farm" is that you will also find delicious meat and fish dishes, sumptuous desserts, and cocktails from around the world. Our Mantra is "Balance, Not Abstinance.
We ask that you look presentable in our restaurants and bars throughout your stay with us. Breakfast, lunch, and dinner in the clubhouse are all casual affairs, but we ask that men wear shirts and women a sarong or wrap over their bathing suits. The dress code is casual elegance for dinner at TAO, Cariblue restaurant, or Cariblue Windows.
Yes, we can assess your specific needs and will establish a meal plan for your stay with us. You should liaise with our chef via our BodyHoliday Specialist through your web room before arrival. Alternatively, upon arrival at BodyHoliday, you can speak to the chef.
There are two bars at BodyHoliday.
The Clubhouse bar
Located in our Clubhouse, close to the beach, with all-day drinks served directly at the bar and/or brought to you on the beach by our waiters. Open from 9 am until 12:00 am daily. The dress code is smart casual.
The Piano Bar
Located in the main building by the Cariblue restaurant. This is where people gather to enjoy aperitifs before dinner in a musical ambience with our pianist. After dinner, the piano bar is open until the last person leaves the bar – (it is your call on how long the evening will stretch out). Open daily from 7:00 pm. Smoking is not allowed in the bar, but you can smoke outside in the Italian Courtyard. Dress code: Casual Elegance.
We feature both alcoholic and non-alcoholic cocktails. A few of the favourites are The Frozen Piton Flyer, BodyHoliday Crush and Rising Sun.
Yes, we have a beach BBQ every Friday night with live entertainment, i.e. fire dancers, musicians and more!
Yes, all restaurants have a vegan menu as part of the all-inclusive meal plan.
Wellness Questions
Because body treatments are such a major part of the experience, there are usually many questions. Here is a selection of the most popular.
We provide the "Webroom" to pre-arrange your spa schedule and activities. A purpose-built application designed to assist you in getting the best from your stay. We recommend this because BodyHoliday offers so many options it takes time to plan. Better doing that at home before you depart.
Feel free to book your spa treatments at least two weeks before arrival.
Your holiday entitles you to one treatment per day, excluding arrival and departure days. The Wellness Centre is closed on Christmas Day, 25th December. We do not schedule another treatment in lieu of the one missed on Christmas Day.
Your Wellness Centre schedule is very comprehensive, and your list of treatments has been carefully selected to complement your holiday's fitness and nutritional aspects. Should you wish to repeat an inclusive treatment or try any non-inclusive or holistic treatments, we will be happy to include them in your wellness centre schedule at a supplementary charge.
Our own professional training team trains all of the Wellness Centre therapists. Our training team acquired their skills in Serbia and St. Lucia over several years. Periodically professional trainers from Europe and America are brought in to maintain the high standards of the Wellness Centre team.
Inclusive and paid treatments are non - transferable.
Yes, our Wellness Centre is open all year round expect on Christmas Day, December 25th.
Thalgo, Skin Ceuticals and CACI.
Questions about Accommodation
From getting a room upgrade to the quality of the drinking water are just two of the many questions our guests ask about the rooms at BodyHoliday.
If we have higher-category rooms available during your stay dates, we'd be delighted to quote you a nightly supplement. If you wish to consider an upgrade at any time before your stay, please contact us directly, no matter how you booked.
The drinking water at BodyHoliday is very safe. The water is regularly tested, and it surpasses the Ministry of Health regulatory standards. The potable water in Saint Lucia comes from the mountains in the centre of the island and therefore is most likely of better quality than many large countries.
A good night's sleep is essential for good health and at BodyHoliday we have an extensive Pillow Menu for you to choose from. It's part of our Sleep Programme.
Yes, all rooms are turned down in the evenings and guests are offered organic teas and cookies.
It is possible, but we cannot guarantee it. Reservations will do their best to assign the requested room based on availability.
We would love you to be able to hold your room for as long as you want however, we cannot on account of the large number of daily arrivals that we have to prepare for. Our regular checkout time is 12 noon, and we request that you check out of your room by this time. You may request a late checkout (with a supplementary fee of US $80), and wherever possible, we will try to accommodate your request or provide a Courtesy room. In the event this is not possible, we request that you check out of your room at 12 noon, or the late penalty will be added to your room bill. Please be reminded that you can fully use all the facilities at the resort between your check out and your pick up.
Depending on your time of departure, your luggage will be stored in our luggage room.
Cancellation policies vary depending on your vacation package. The details are displayed upon booking, and if you have any further questions, feel free to call our pre-arrivals team or email us at reservations@thebodyholiday.com
"Wifi could be short for 'worrying-infinitely'.
Our Guests come to BodyHoliday to avoid just that. Given a chance, this is the place for you to unplug and feel human again. However, for your personal convenience, wifi is available in your bedroom or in the Lobby and the Library.
Questions about the Resort
Here are the top questions asked about the property itself…
We have a minimum-age policy which is 12 years and over. Apart from our teen menu at the Wellness Centre, during July and August we offer WellFit Families. Hosted by Olympic sports greats, this time is dedicated to Families having fun and keeping fit together.
BodyHoliday is not totally wheelchair accessible. There are elevators, but in most public areas there are steps and ramps. Therefore, a handicapped person may find it difficult to get around comfortably in most areas. However, when we welcome handicapped guests who are undaunted by those challenges, we have always managed to make sure the guest gets where they need to be.
British three-pin 220-volt outlets are standard on the island of St. Lucia. Most rooms are also equipped with American 110-volt outlets. If there is no 110-volt outlet in a room, transformers and/or adaptors may be obtained from the concierge. You are also welcome to bring along any adapters that you may need.
BodyHoliday is a beachfront property; you are only a few footsteps away from taking a dip in the Caribbean Sea.
We do not carry any newspapers. However, there are public computers throughout the resort to check the latest news updates.
None of our guest rooms is equipped with televisions. We have found that this has tremendously benefited our guests by enhancing their social life and the atmosphere of well-being. However, so that guests can follow the important news and sports events from around the world, we have a wide-screen television located in the Clubhouse. Of course, Netflix and Amazon have ensured that Television can go anywhere.
Bodyholiday is an All-Inclusive Resort, and everything you could desire is included in your vacation/holiday price at this luxury Saint Lucian resort. As you will see, it includes your accommodation, all your meals and drinks, your programme of body treats, fitness, relaxation, sports (including golf lessons and scuba), professional instruction in all activities and sports, personal fitness trainer and dietitian. It is the best value of any all-inclusive luxury resort or destination spa anywhere. Of course, telephone calls, laundry, and boutique purchases are at an extra charge.
Some food and beverage items come with a supplement. We have not yet found a way to include Dom Perignon champagne in the daily rate! In our Skin Clinic, products and Skin Care treatments are not included; neither are the Body Science Journeys, some Holistic specialities and Ayurvedic treatments.
In the Sports and Activities arena, as a rule of thumb, one-to-one lessons or training will carry a supplement, whereas the classes are included. The BodyAware and BodyBalance programmes are also at a cost.
All supplements are indicated with no misleading small print. It is also worth pointing out that any treatments or fitness programmes that are not included are highly specialised and priced competitively against Wellness Spas and Fitness Centres in North America and Europe.
Yes, if using satellite systems with TDMA and GSM bandwidth. The Caribbean uses different frequencies from those in the US/ UK. Therefore, clients should check with their home mobile/cellular phone provider before travelling to St. Lucia. On the island, you can also consult one of our two cell phone providers, Digicel and Flow
Repeated guests get spoilt and multiple returning guests become family, but we have never formally given discounts. However, a brand new Loyalty programme has recently been launched with a scale of discounts based on the number of visits. For full details look at our Booking platform and create an account.
Money & Travel
Getting here is a big part of the holiday/vacation experience, and so we hope this page is useful…
Airport transfers are not included in your BodyHoliday rate. You can pre-arrange your transfer through your travel agent, or if you book directly with us, we will arrange your transfer and add it to the cost of your holiday. If you book through a Tour Operator, most companies will add the cost of your transfer to your holiday package.
Yes, airport transfers can be arranged on your behalf. The Standard airport transfer is $99USD per couple, and three or more persons are at $49USD per person. The second option is the Luxury or Executive airport transfer, which offers premium transport. This cost can be confirmed by our pre-arrivals team.
Helicopter transfers can be booked for arrival and/or departure between Hewanorra International Airport and George Charles Airport at a cost of US$190 per person each way. A minimum of 4 persons is required for the helicopter company to confirm the transfer. The transfer between George Charles Airport to/from BodyHoliday, costs US$45 by car or taxi (up to 2 people per car).
Taxi drivers usually charge a flat rate for up to three persons and a per-person rate thereafter.
Here in St. Lucia, many ABM/ATMs are located about ten minutes from the hotel in the Rodney Bay area. You may get there using one of our on-site taxis. The taxi fare is payable directly to the driver. You may also exchange foreign currency and travellers checks at the concierge desk.
Eastern Caribbean, or EC Dollars as commonly called, is the local currency and is accepted everywhere on the island of Saint Lucia. US Dollars can also be used, but exchange rates may vary from place to place. You might find some retailers will not accept US$100 bills.
EC$2.70 The EC dollar is fixed to the US Dollar and doesn't vary. For other currencies, check online or with your bank.
We accept most major credit cards; Visa, MasterCard, American Express and Discover. Diners Club cards are not accepted.
It is impossible to add taxi fares to your room as the taxis are privately owned. Fares must be paid directly to the driver, except for an airport transfer organised before arrival/departure.
Our payment policy states that full payment for this all-inclusive Caribbean resort is required 56 days before arrival. When the booking is made, we require a deposit of 3 nights' accommodation. On departure, you will need to settle any ancillary charges accrued during your stay.
Webroom
DESIGN YOUR BODYHOLIDAY
At BodyHoliday we devised what we call the "webroom". One for
every guest to plan and customise their experience.
Webroom