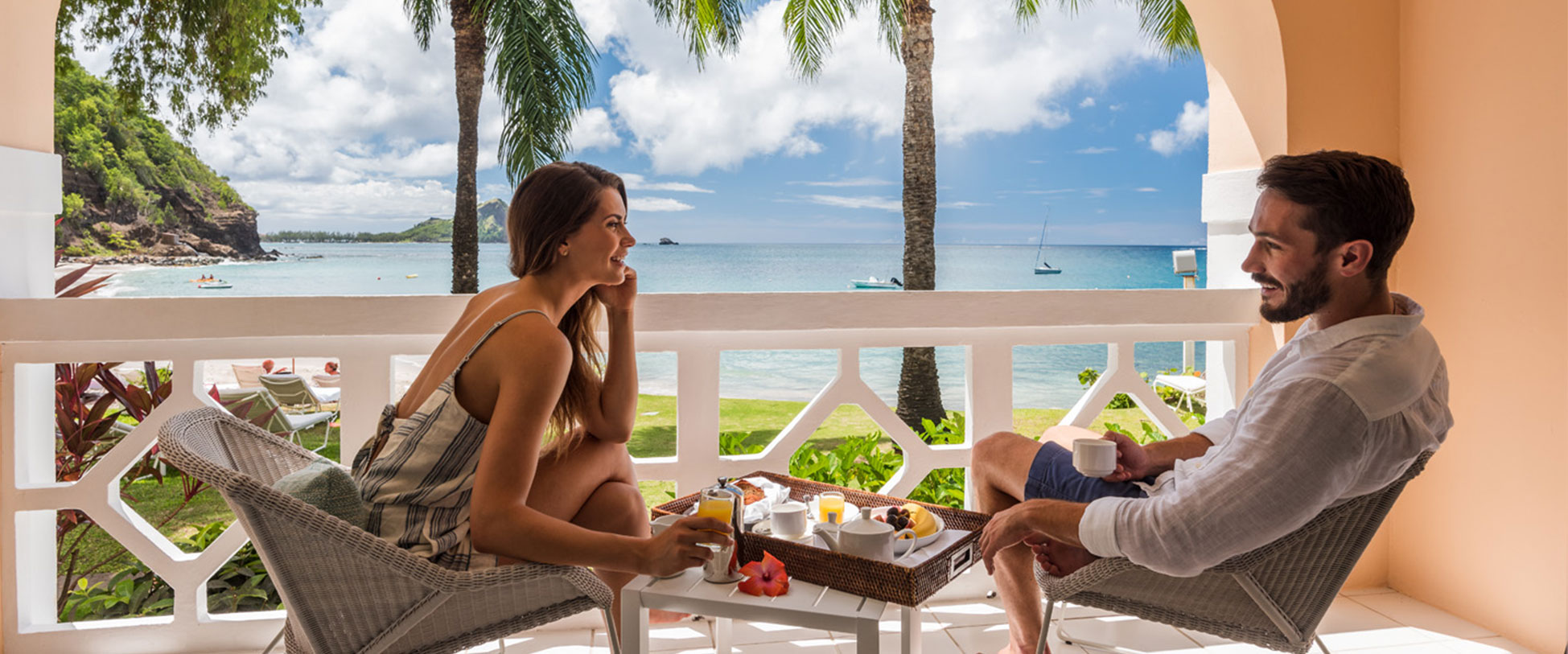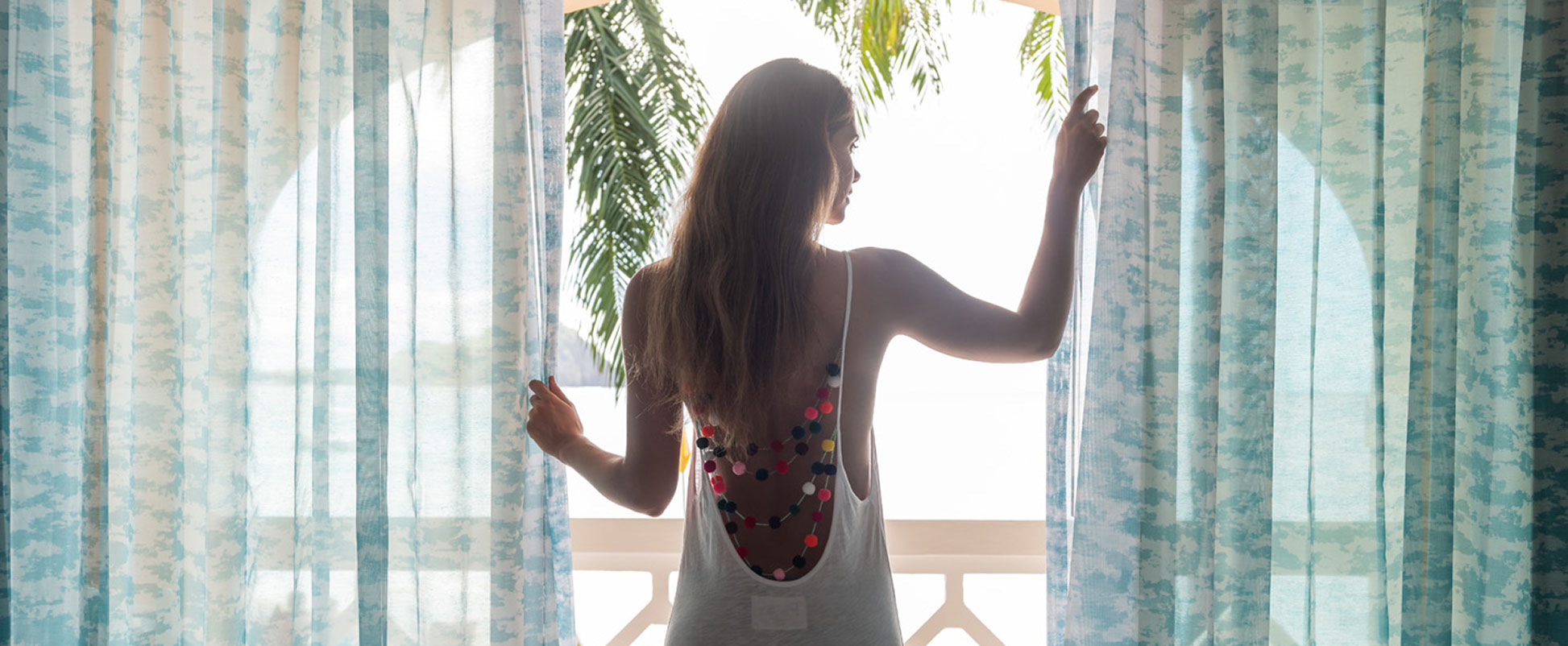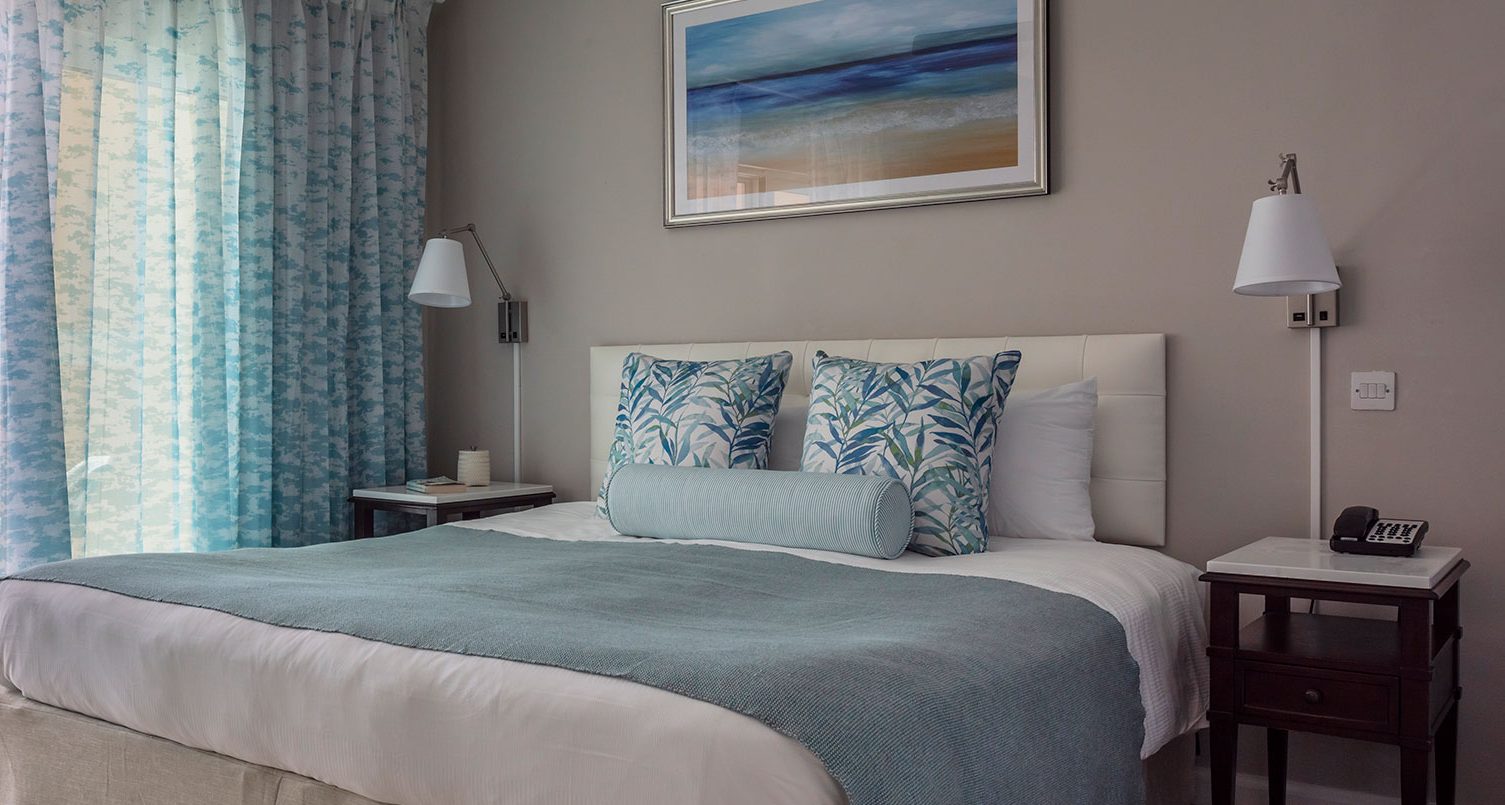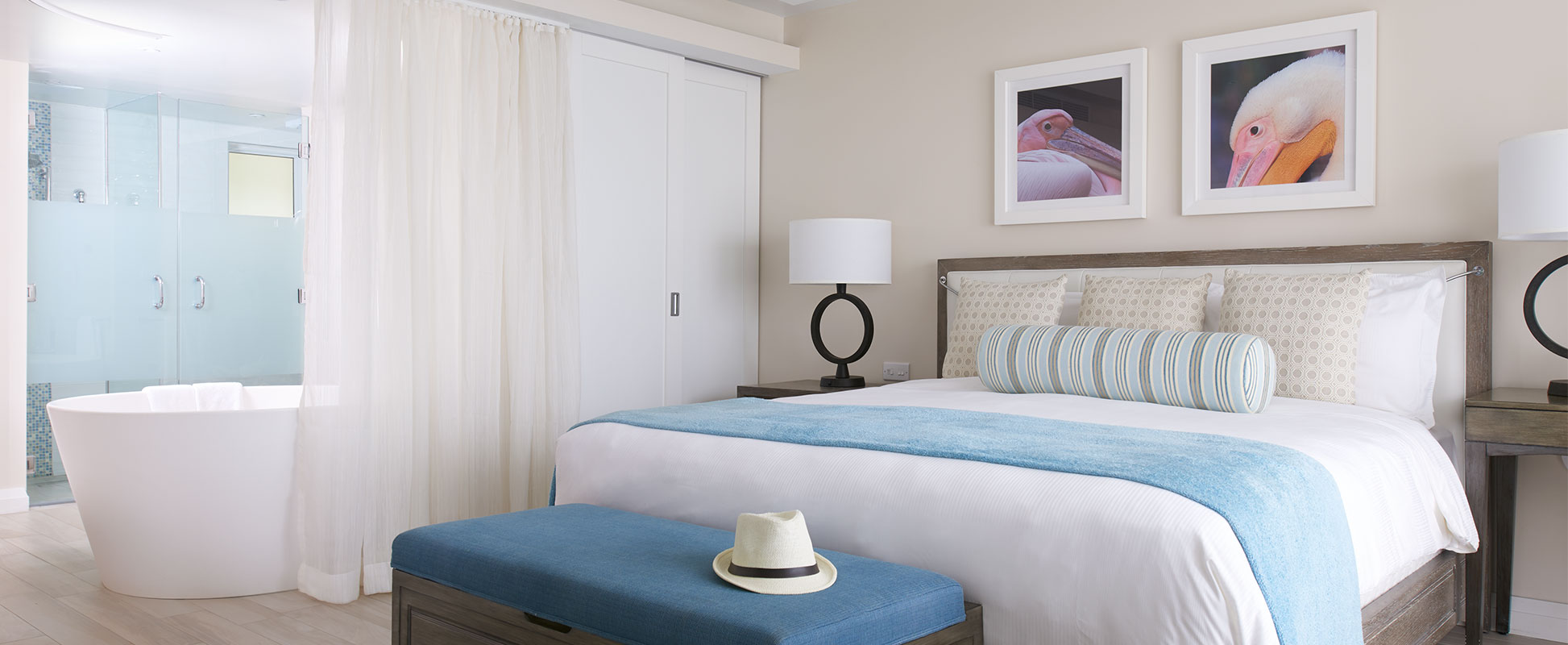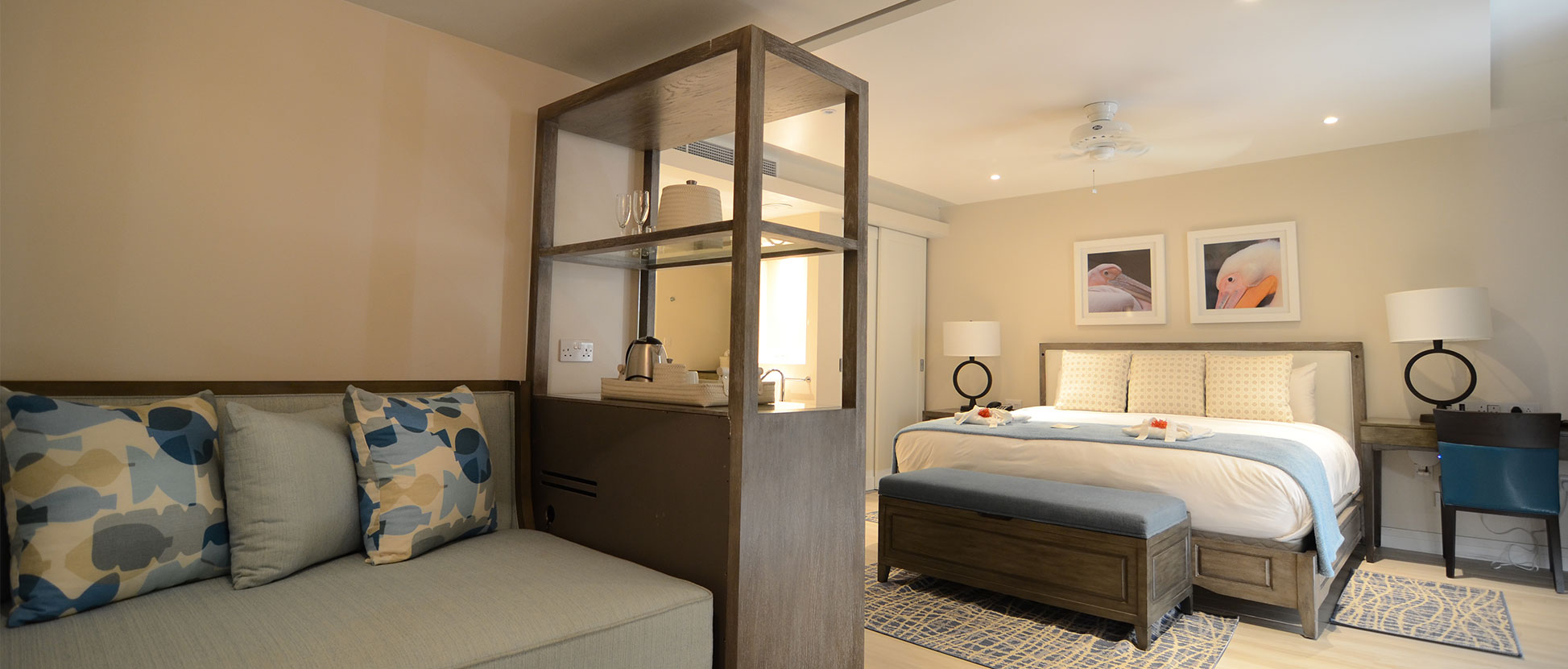 Grand Luxury Ocean Front Junior Suite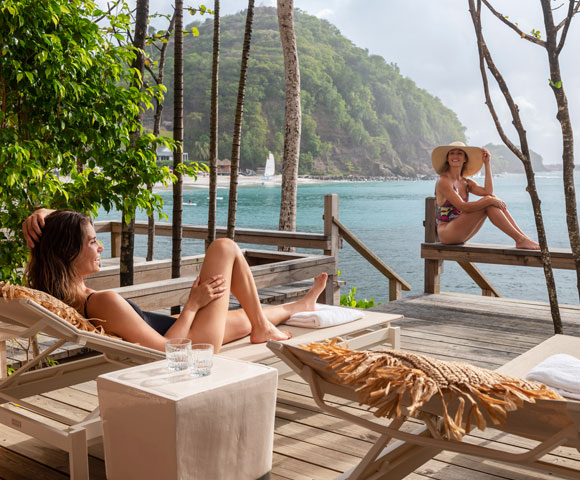 Grand Luxury Ocean Front Rooms with Terrace
Luxury Oceanfront Rooms
Stay Right on the Beach at BodyHoliday, Saint Lucia
Wake up steps from the sand and sea. Our Oceanfront Rooms offer luxurious living amenities and fabulous views overlooking a crescent white sand beach and the crystal blue Caribbean. Pastel shades are central to the decor, and the interior designers have used Feng Shui in their planning.
All rooms at the BodyHoliday resort have been created with our Sleep Well Programme in mind, with noise reduction walls, modern air conditioning, and soft lighting. Guests can also sync their digital devices with the room's built-in speakers and enjoy their music collections in the privacy of their home away from home.
Luxury Oceanfront Room Amenities:
Ceiling Fan and AC
Complimentary WI-FI Internet
Special Turn Down Service with Tea
Digital Information Tablet
Coffee Making Facilities
Mini Refrigerators
Air Quality Control
Bluetooth Sound System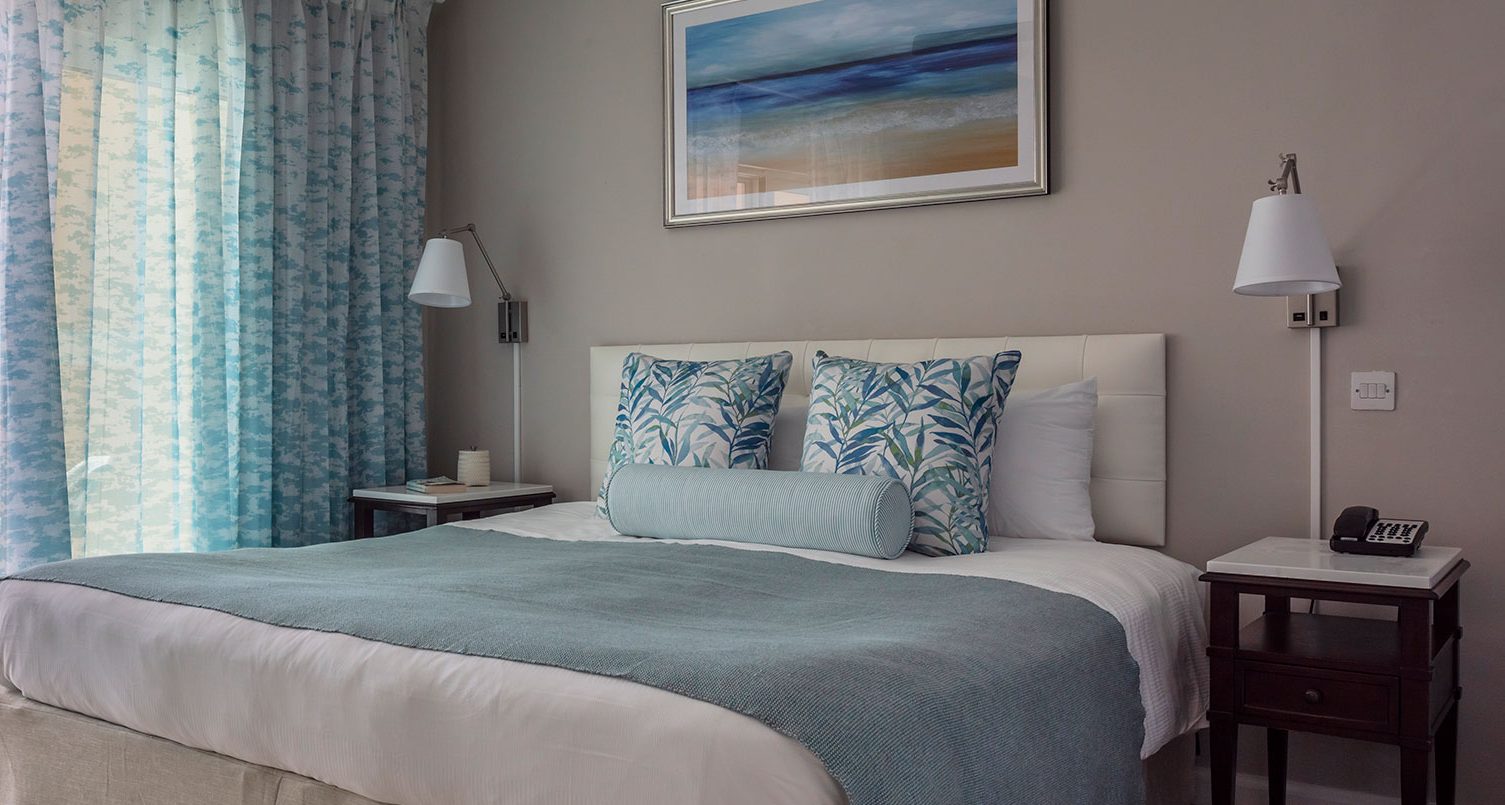 Luxury Oceanfront Rooms
Just a few meters from the water's edge, our Luxury Ocean Front Rooms are exceptionally serene to provide the perfect hideaway to relax and unwind during your stay. Enjoy the gentle sounds of the water lapping up on the shore and spectacular views of the ocean from your private balcony. These high-demand resort rooms are appointed with a king-sized bed, built-in and bedside reading lamps, a writing desk, and a comfortable armchair.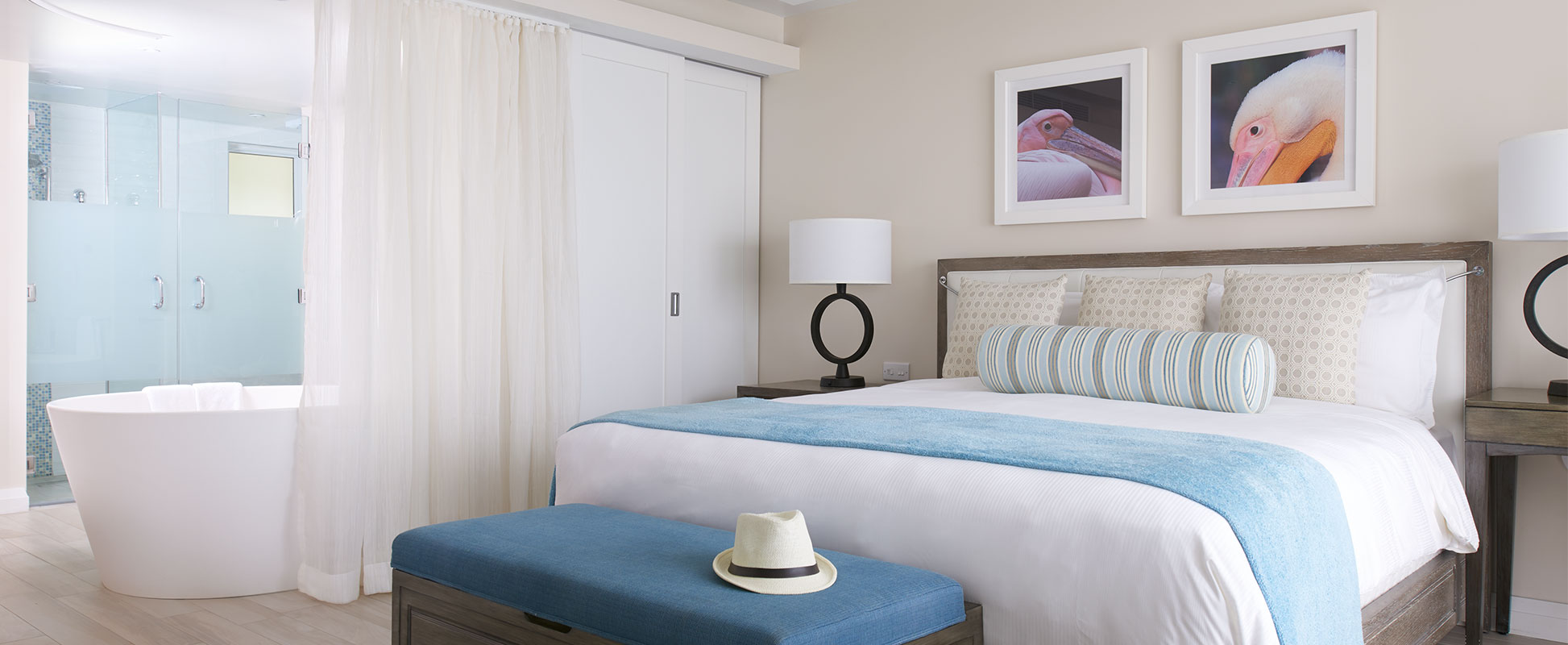 Grand Luxury Oceanfront Rooms & Junior Suites
A favourite for its sophistication and charm, our Grand Luxury Oceanfront Rooms include a state-of-the-art bathroom with a stand-alone soaking tub, separate shower, and marble vanities. These beautifully furnished rooms are located in our four-storey building and feature a large balcony dressed with patio furniture offering panoramic views of the Caribbean Sea. The Junior Suites are similar but with an extended section providing additional living room space and a private sun deck adjacent to the beach.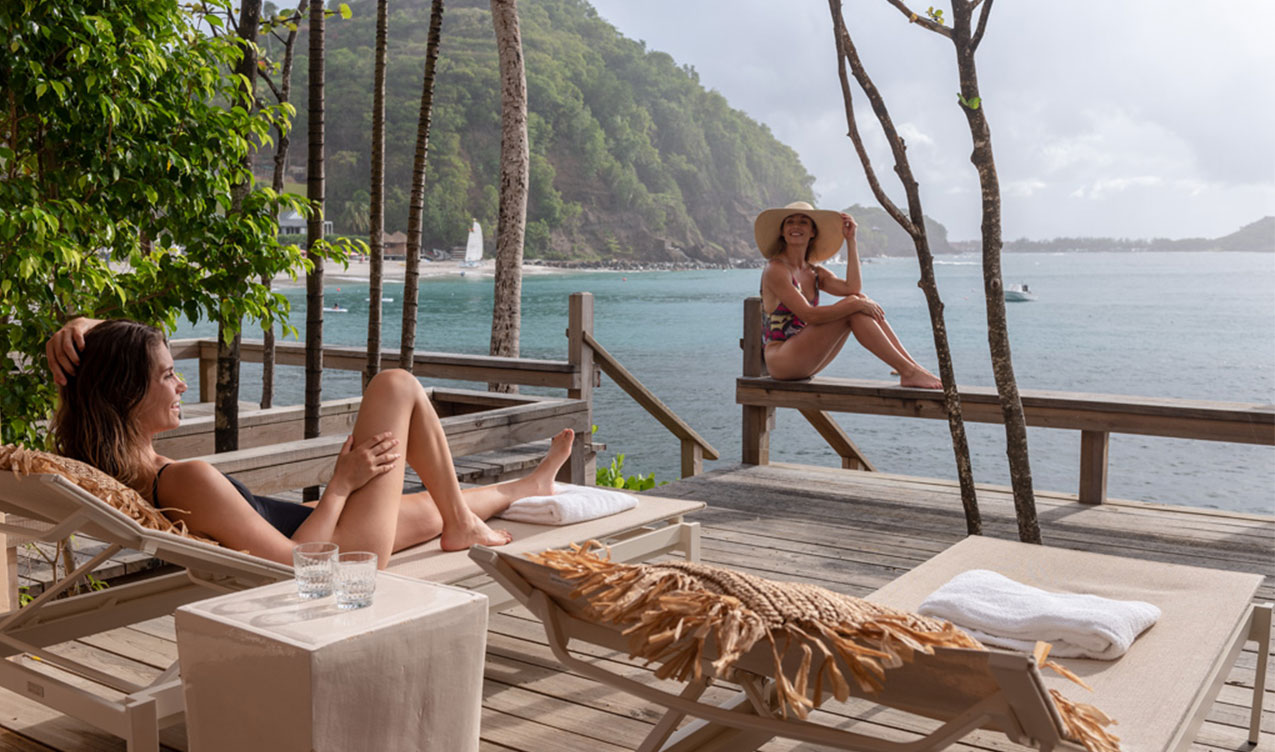 Grand Luxury Oceanfront Rooms with Terrace
Enjoy a genuine Caribbean beach resort vacation experience in an exquisite room design for comfort and providing every convenience. Our Grand Luxury Oceanfront Rooms with Terrace look out over the sea and back across the bay to the BodyHoliday Boardwalk and TAO restaurant. The terrace is your private spot to start your day with coffee or tea and sit out at night under the moonlight and listen to the gently lapping waves. These rooms include a beautifully furnished sunbathing deck with direct access to the water.
Discover More
AVAILABLE ROOMS
SLEEP WELL
BODYHOLIDAY SLEEP PROGRAMME
Our sleep programme includes; noise Feng Shui inspired interior design, noise cancellation walls, music, air quality control system, consultation with our therapists for diet and meditation to aid better sleep and complimentary pillow menu.
Pillow Menu