Today's Playlist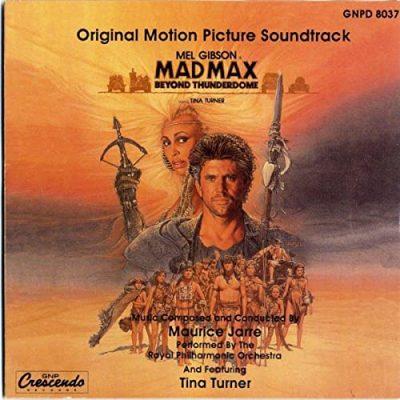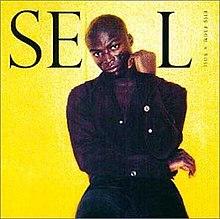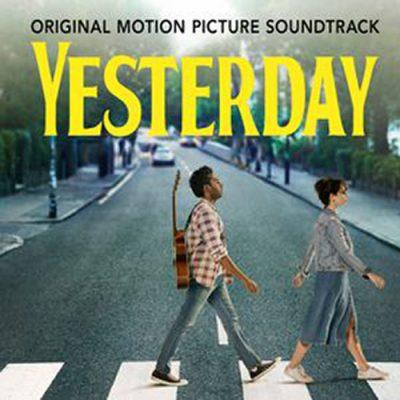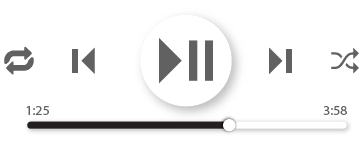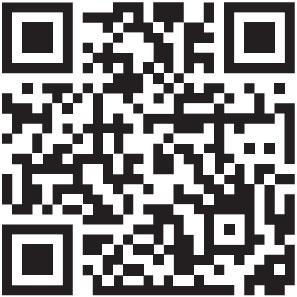 Today's playlist for afternoon tea is Movie Soundtracks, please visit our website for more information on the history of today's music.
Movie Soundtracks
Watching a great movie captures your emotions, you start to cheer for the good guys and
hope the bad guys get their comeuppance. The music score for a movie is just as
important as watching the plot of the movie unfold, you start to feel the drama. The
soundtrack inspires your feelings and at the right moments it can make you feel scared,
elated and hopeful for a great ending or it can bring a tear to your eyes at a sad ending.
On this playlist I have selected some of my favourite songs from the movies which I hope
you enjoy and remind you of a great night out at the cinema. So, sit back pour yourself a
cup of tea and let's go to the movies.
Track 1. "Kiss from a Rose" performed here by 'Seal' was first released in 1991 on his debut
album 'Seal II'. Seal wrote the song in 1987 but felt embarrassed by it and didn't think it
was any good and threw it into the corner but while in the recording studio with producer
Trevor Horn he was inspired to share the song with him and Seal would later say "To be
honest, I was never really that proud of it, though I like what Trevor did with the recording.
He turned that tape from my corner into another 8 million record sales and my name
became a household name." "Kiss From A Rose" was on the Batman forever sound track
and at the 1996 Grammy Awards, it won awards for Record of the Year, Song of the Year,
and Best Male Pop Vocal Performance.
Track 2. "Hey Jude" from the 2018 Album "One Man Only", performed by 'Himesh Patel'
Yesterday (Original Motion Picture Soundtrack) written by John Lennon & Paul
McCartney. 'Yesterday' is a romantic comedy directed by Danny Boyle and the screenplay
is by Richard Curtis tells the story of struggling musician Jack Malik (Himesh Patel). He
has an accident and for some reason he starts remembering Beatles songs. I don't want to
give too much away but it is worth a watch. The film grossed $152 million worldwide
against a production budget of $26 million. It received mixed reviews from critics, with
praises for the premise, performances, and musical sequences, but criticism of the
familiarity and not taking the concept further. Disregard the critics and give it a watch, it a
fun upbeat British comedy with a great soundtrack.
Track 3. "We Don't Need Another Hero" performed here by the wonderful 'Tina Turner' who also
starred in Mad Max – Beyond Thunderdome (1985 Original Motion Picture Soundtrack) .
The movie was released in 1985 and starred Mel Gibson. The song was written by Terry
Britten and Graham Lyle, both writers won a Grammy in 1985 for Tina Turner's hit 'What's
Love Got to Do with It". Britten and Lyle received an Ivor Novello award in 1985 for "We
Don't Need Another Hero' in the category of Best Song Musically and Lyrically, a great
honour for any song writer.
In this post-apocalyptic movie Tina Turner plays the role of 'Aunty Entity' she puts Max to
task "The refinery is run by a dwarf called Master and his giant bodyguard Blaster. "Master
Blaster" holds an uneasy truce with Aunty for control of Bartertown; however, Master has
begun to challenge Aunty's leadership. Aunty instructs Max to provoke a confrontation with
Blaster." And the conflict begins…
Track 4. "Dancing Queen" performed by 'Meryl Streep, Julie Walters & Christine Baranski'
Taken from the Mamma Mia! (2008 Movie Soundtrack feat. the Songs of ABBA).
"The plot follows a young bride-to-be who invites three men to her upcoming wedding,
each one with the possibility of being her father." But which one …
This movie has a star-studded ensemble cast featuring, Christine Barnaski, Pierce
Brosnan, Dominic Cooper, Colin Firth, Amanda Seyfried, Stellan Skarsgard, Meryl Streep
and Julie Walters.
It hasn't been a favourite for the critics and The Daily Telegraph stated that it was
"enjoyable but poorly put together: "Finding the film a total shamble was sort of a shame,
but I have a sneaking suspicion I'll go to see it again anyway." Angie Errigo of Empire
Magazine said it was "cute, clean, camp fun, full of sunshine and toe tappers." This movie
may not be for everyone but without a doubt it is a toe tapper!
Track 5. 'Queen' performs "Bohemian Rhapsody" (2018 Original Soundtrack) composed by
Freddie Mercury.
Actor 'Rami Said Malek' plays the role of Freddie Mercury. In the movie, he has an
uncanny resemblance to Mercury. He performs every gesture, movement unique to
Mercury, it's like watching the real person on stage. For his depiction of this great singer
performer, he won an Academy Award for Best Actor, a Golden Globe for the Best Actor in
a Motion Picture Drama, the Screen Actors Guild Award for Outstanding Performance by a
Male Actor in a Leading Role, and the BAFTA Award for Best Actor in a Leading Role. If
you haven't seen this movie it is worth a watch! it is a great biopic of the rise and rise of
Queen and unfortunately, the demise of the extraordinary Freddy Mercury.
Track 6. "A Star Is Born Soundtrack" (2018) featuring this wonderful track "Shallow" performed
passionately here by 'Lady Gaga & Bradley Cooper' composed by Lady Gaga, Mark
Ronson, Anthony Rossomando & Andrew Wyatt.
The first version of this movie came out in 1937 and there have been four other versions
since. There is Hollywood talk of Clint Eastwood directing Beyonce and other stars who
were approached to star in a remake – the likes of Christian Bale, Leonardo DiCaprio,
Jennifer Lopez, Will Smith and Tom Cruise. It was Bradley Cooper who signed on the
dotted line to star and to direct the new version with Lady Gaga as his leading lady, and
the combination worked beautiful. The chemistry they have on screen makes them a
match made in heaven. The 2018 version was a critical and commercial success, grossing
over $436 million worldwide and receiving praise for Cooper, Gaga, and Sam Elliott's
performances and Cooper's direction, as well as the screenplay, cinematography, and
music. The film received numerous accolades, including eight nominations at the 91st
Academy Awards, among them Best Picture, Best Actor (Cooper), Best Supporting
Actress (Gaga) and Best Supporting Actor (Elliott) and won Best Original Song for Gaga's
"Shallow". It is a tearjerker of a movie with great performances and a power rock balled at
its core.
Track 7. "The James Bond Theme" (From "Dr. No") performed here by 'The City of Prague
Philharmonic Orchestra'. (2006)
There is no other introduction needed other than "My name is James, James Bond, 007 at
your service".
Track 8. "Licence to Kill" performed by 'Gladys Knight' composed by Jeffrey Cohen, Walter
Afanasieff & Narada Michael Walden.
Released in 1989 alongside the movie by the same name. Timothy Dalton starred in the
role of James Bond. "Its story sees Bond being suspended from MI6 as he pursues drug
lord Franz Sanchez".
Originally Vic Flick and Eric Clapton were asked to compose and perform the theme song,
but their idea was turned down by the powers that be, they preferred Gladys Knight's
performance on this song. I think Gladys Knights gives a soulful vocal performance to
match Dame Shirley Bassey's strength, by which all Bond themes are measured. Gladys
Knight also has a gritty edge in her voice which Timothy Daltons role required and he
delivered.
Track 9. "Jive Talkin" performed by the 'Bee Gees 'Saturday Night Fever (1997 Original Movie
Soundtrack) composed by Maurice Gibb, Robin Gibb & Barry Gibb.
This song was originally going to be called "Drive Talking" and the rhythm of the track was
based on the sound of a car crossing the Julia Tuttle Causeway in Miami while the band
was making their way to the recording studio each day. The song first appeared on the
Bee Gee's Main Course album released in 1975. Maurice Gibb explains the change of
name, "We played it to [producer] Arif [Mardin], and he went 'Do you know what "Jive
Talkin'" means?' And we said, 'Well yeah, it's, ya know, you're dancing.' He says 'NO…it's
a black expression for bullshitting.' And we went 'Oh, Really?!? Jive talkin', you're telling
me lies…' and changed it."
Actor John Travolta plays the lead role as 19-year-old Tony Manero who works in a dead-
end job in a small hardware store in Brooklyn, New York. He breaks away from his
mundane life by dressing up and getting on the dance floor. It's far from a rags to riches
story but more of a tale about friendship, escapism and being a champion on the dance
floor. John Travolta receive an Academy Award for Best Actor for his role of Manero and
between 1977 and 1980 the album has sold 25 million copies and to date has sold 40
million copies. This track is still getting people on the dance floor.
Track 10. "To Sir with Love" sung here by British singer 'Lulu' composed by Don Black & Mark
London. Released in 1967 alongside the movie of the same name. The movie stars the
black actor Sidney Poitier who plays the role of a teacher in an inner-city school in
England. The movie highlights social and racial issues. The screenplay was based on the
1959 autobiographical novel by the same name written by E.R. Braithwaite who was a
Guyanese writer, teacher and diplomat.
The film grossed $42,432,803 at the box office in the United States, yielding $19,100,000
in rentals, on a $640,000 budget, making it the sixth highest grossing picture of 1967 in the
US. Poitier especially benefited from that film's success considering he agreed on a mere $30,000 fee in exchange for 10% of the gross box office and thus arranged one of the
most impressive payoffs in film history. In fact, although Columbia insisted on an annual
cap to Poitier of $25,000 to fulfil that percentage term, the studio was forced to revise the
deal with Poitier when they calculated that they would be committed to 80 years of those
payments. Poitier especially benefited from that film's success considering he agreed on a
mere $30,000 fee in exchange for 10% of the gross box office and thus arranged one of
the most impressive payoffs in film history.
Despite its money earning the movie received mixed reviews but without a doubt is a
powerful story which still resonates today … Its worth a watch.
Track 11. "Mrs. Robinson" by 'Simon & Garfunkel' taken from the album 'Bookends' released in 1968.
This track is on the soundtrack for 'The Graduate' featuring movie stars, Dustin Hoffman
and Anne Bancroft. The story is about a 21-year-old boy Benjamin Braddock (Dustin
Hoffman) who seduces the mother (Ann Bancrofts) of his girlfriend. The movie received
positive reviews from A.D. Murphy of Variety magazine who said it is a "delightful satirical
comedy drama" Life magazine critic Richard Schickel felt the film "starts out to satirise
the alienated spirit of modern youth, does so with uncommon brilliance for its first half, but
ends up selling out to the very spirit its creators intended to make fun of… It's a shame –
they were halfway to something wonderful when they skidded on a patch of greasy kid
stuff."
It received seven nominations at the 40th Academy Awards including for the Best Picture
and won Best Director. In 1996, The Graduate was selected for preservation in the U.S.
National Film Registry as being "culturally, historically, or aesthetically significant." It is
ranked by the American Film Institute as the 17th Greatest American film of all time. So
maybe we should ignore the critics and watch the movie so we can make our minds up.
Track 12. "Take My Breath Away" (Love Theme from "Top Gun") performed by the band,
'Berlin', composed by Giorgio Moroder & Tom Whitlock.
Released with the movie in 1986, this song would go on to receive an Academy Award for
Best Original Song and received a Golden Globe Award for Best Original Song in the
same year.
Tom Cruise plays Naval Aviatoe LT Pete "Maverick" Mitchel who meets Charlotte "Charlie"
Blackwood played by Kelly McGillis is approached by "Maverick" and is unsuccessful in
making an impression but the day later discovers she is his 'TopGun' instructor. It is a
classic boy meets girl with war in the skies as backdrop.
The movie opened to mixed reviews but has maintained its popularity over the years and
earned an IMAX 3D re-release in 2013. Additionally, the film won an Academy Award for
Best Original song. There is the sequel planned called 'Top Gun, Maverick'.
Track 13. "Another Day of Sun" performed by the cast of 'La La Land' (2016 Original Motion
Picture Soundtrack). At the 2016, 74th Golden Globe awards, La La Land received
seven awards and received fourteen nominations at the 89th Academy Awards and won in
six categories.
The story begins …" While stuck in Los Angeles traffic, aspiring actress Mia Dolan (Emma
Stone) has a moment of road rage with Sebastian Wilder (Ryan Gosling), a struggling jazz
Pianist. After a hard day at work, Mia's subsequent audition goes awry when the casting
director takes a call during an emotional scene. That night, Mia's roommates take her to a
lavish party in the Hollywood Hills, promising her that someone in the crowd could jump-
start her career; after her car is towed, she has to walk home in disappointment…."
The movie has some great song and dance scenes with Los Angeles as its backdrop and
tells the story of the those aspiring actors and actresses trying to make it big in tinsel town,
it is full of entertainment and worth a watch.
Track 14. "I Don't Want to Miss a Thing" performed by 'Aerosmith' the 1998 Armageddon – The
Album soundtrack.
Composed by Diane Warren. The science fiction movie 'Armageddon' is about a group of
blue-collar deep-core drillers which aim is to stop a gigantic asteroid on collision course
with Earth.
Despite having a great soundtrack, the movie did not receive great reviews. Film critic
Roger Ebert said, "The movie is an assault on the eyes, the ears, the Brian, common
sense and the human desire to be entertained." Not a great review for a film that became
an international success, becoming the highest-grossing film in 1998. I think fans made
their own minds up about the movie …. That is Entertainment!
Track list created by Pepsi Demacque-Crockett. Details compiled from various
online references including Wikipedia.
Pepsi was part of the UK 80's pop scene, a member of "Wham!" and half of the duo
"Pepsi and Shirlie". She later graced the stage in several Musical theatre
productions in the UK and performed across Europe with Mike Oldfield on his
Millennial Bell European Tour. She now lives in St Lucia with her husband James &
dog Shabby where she is a marriage officer and writer.
Webroom
DESIGN YOUR BODYHOLIDAY
At BodyHoliday we devised what we call the "webroom". One for
every guest to plan and customise their experience.
Webroom