The Crooners and Their Love Songs
Today's Playlist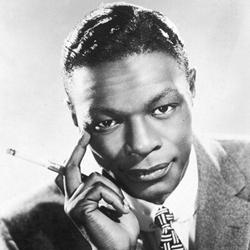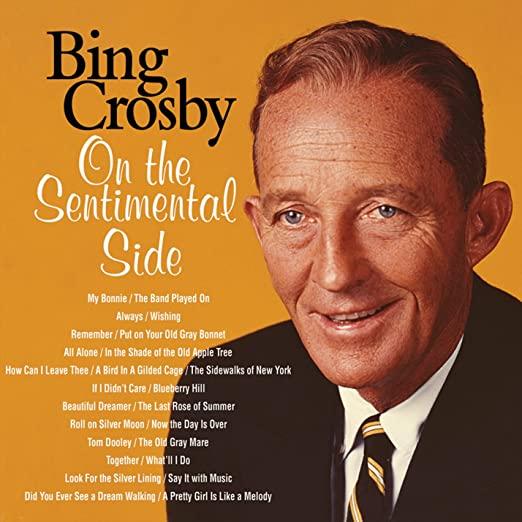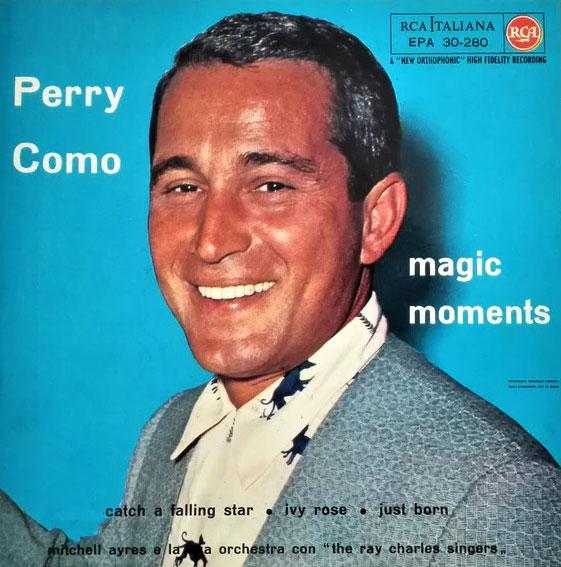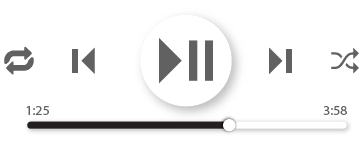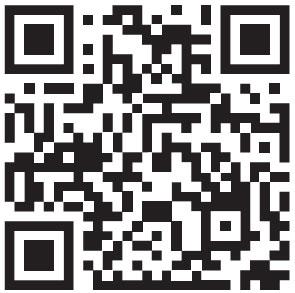 Today's playlist for afternoon tea is The Crooners Love Songs, please visit our website for more information on the history of today's music.
THE CROONERS and Their Love Songs
'Crooner comes from the verb croon, "to sing softly and sadly.'
What defines a Crooner is the smooth male voice conveying sentimental feelings of yearning, with impassioned love. This playlist is an eclectic mix of male singers doing just that. Frank Sinatra did not actually consider himself a 'Crooner' which is a surprise considering he made the girls go weak at the knees back in the day. Maybe he just wanted to be known as a brilliant singer which he is, as well as the artists on this playlist. So, sit back and get ready to be swooned.
TRACK 1.
Bing Crosby sings "Sentimental Music" written by Bernie Wayne & Ralph Care, first recorded in 1951.
Crosby's recognisable voice Croon's his way through this song. The early years of being on the radio gave him the reputation as the voice to trust. During World War II with servicemen away from home he helped to boost the morale of the soldiers and he became the voice they wanted to hear. "In 1948, American polls declared him the "most admired man alive, "ahead of Jackie Robinson (professional basketball player) and Pope Pius XII. Also, in 1948, Music Digest estimated that his recordings filled more than half of the 80,000 weekly hours allocated to recorded radio music." Not only was Crosby a singer he was also an actor and would have a comedy act with his long-time friend, Bob Hope. Crosby also received an Academy Award for Best Actor in 1944 for his role in the movie 'Going My Way'. His biggest selling single is "White Christmas" which is credited for selling 50 million copies. His very last concert was at the Brighton Centre in the UK on the 10th October 1977, he died four days later, leaving behind an array of music for us to enjoy.
TRACK 2.
"Magic Moments" music by Burt Bacharach and lyrics by Hal David which was one of the duos first compositions 1957 and sung here by Perry Como. "Magic Moments" was the 'B' side to "Catch a Falling Star", another one of Como's classic hits.
Perry Como was an actor, singer and T.V. personality in America. He had a long career in the entertainment industry spanning more than half a century and signed a record deal with RCA Victor records in 1943 and would remain as a recording artist for the label for
44 years. "In the official RCA Records Billboard Magazine memorial, his life was summed up in these few words: "50 years of music and a life well lived. An example to all." Como's first profession was as a Barber in his hometown in Canonsburg, Pennsylvania. He would sing while doing his work. He gained the name 'Wedding Barber' due to singing romantic songs while shaving the grooms before their wedding. An opportunity would later come for him to sing on stage at a talent contest. After his performance, he was offered a job singing with a big band. He could earn $125 a week as a barber and the band was offering $28 per week. He took up the offer and toured leaving his family behind for 18 months and the rest is history. He found his true calling.
TRACK 3.
The dulcet tones of "Nat King Cole" on this track which he made famous 'L-O-V-E', taken from his last studio recording released in 1964 by the same name. He died in the same year, days before the release of the album. Cole recorded different versions in various languages of the song written by Bert Kaempfert and Milt Gabler, for the international market, 'Japanese (mixed with English words), Italian, German, Spanish and French. In this last language, the song was renamed "Je Ne Repartirai Pas" and translated by Jean Delleme'.
Born in Montgomery, Alabama in 1919, Cole dropped out of school at the age of 15 years old to pursue a music career by following his dream. He is still one of the best male vocalist in the world. Nat King Cole was the first African American man to host his own T.V. show. 'The show was in trouble financially despite efforts by NBC,Harry Belafonte, Tony Bennett, Ella Fitzgerald, Eartha Kitt, Frankie Laine, Peggy Lee, and Mel Torme, Cole decided to end the program and the last episode aired on December 17, 1957.'
Cole has recorded many songs we now know and love. He has sold 50 million records on the Capital Records label alone. His music is timeless.
TRACK 4.
Francis Albert Sinatra born in Hoboken, New Jersey in 1914 best known to us as "Frank Sinatra" sings 'Summer Wind' which was composed by Heinz Meier, lyrics by Hans Bradtke and Johnny Mercer rewrote the song into English.
The song was recorded by Perry Como and Bobby Vinton but it was Sinatra who made it a hit in 1966. This track was the 'A' side to another one of many classics by Frank – 'You Make Me feel so Young.'
'Frank Sinatra once said he did not consider himself or Bing Crosby a "Crooner" However his singing style on this track embodies the term, easy, gently, intimate and classy. Who would have thought he was singing about the weather? 'The song talks of the sirocco wind which passes from North Africa into Southern Europe at the end of summer, and uses this as a metaphor for the changing of the seasons and the passing of time'. And with the romantic overtones and Sinatra's vocals it still lends itself to romance in the ultimate Crooner way.
TRACK 5.
Ray Charles sings from the heart in his soulful, gospel way on "I'm a Fool for you". Composed by Charles and released in 1955, it reached number one in R&B Charts, produced by Jerry Wexler. Wexler was the man who invented the term 'Rhythm and Blues' and he produced many hits for Aretha Franklin, including Wilson Picket, Dusty Springfield and Led Zeppelin.
Charles lost his sight at early age due to glaucoma. His mother fought for a place for him at the Florida School for the deaf and blind in St Augustine, the Southern Eastern United States. This is where he developed his musical talent. He would also learn braille music. Charles left school and struggled to find work as a musician. He was on the breadline like many after World War II but would eventually start writing and recording songs and modelled himself on Nat King Cole. His story is depicted in the 2004 movie 'Ray' with Jamie Foxx in the lead role and lands him an academy award.
Ray Charles may not have the dulcet tones of Cole but on this track, he delivers a heart wrenching love song.
TRACK 6.
'I'll Never Fall In Love Again' written by Lonnie Donegan, Jimmy Currie and sung here by Tom Jones.
Lonnie Donegan was a British skiffle singer who was a big influence on the 1960's music scene. He sang and released this track in 1962 but it was Tom Jones who took it high into the charts in 1967. Tom Jones, the boy from Wales, gives it his all on this song holding nothing back. His voice has been described as "full-throated, robust baritone". Tom Jones is a much-loved singer whose career has spanned over six decades. From having a resident spot in Las Vegas, performing with some of the greats such as Elvis, duetting with Janis Joplin on his T.V. show in 1969 and most recently he has been a judge on a talent show in the UK in which he was given a great surprise in 2019. "Donegan's son, Peter, auditioned for The Voice UK in which Tom Jones turned his chair for him. Jones when finding out and taken back by who he was, performed an impromptu duet of the song with Peter". In 1999 he was awarded the Officer of the Order of the British Empire (OBE) and in 2006 was knighted by Queen Elizabeth II for services to music. After receiving the award, he said, "When you first come into show business and get a hit record, it is the start of something. As time goes by it just gets better. This is the best thing I have had. It's a wonderful feeling. A heady feeling". He is truly a national treasure.
TRACK 7.
"Hay Love" is written and performed by the mighty Stevie Wonder released in 1966 and taken from his already 6th studio album 'Down To Earth'.
The song was co-written by in house Motown Records writers Morris Broadnax and Clarence Paul. This album was the first departure from his 'Little Stevie Wonder' years and teen pop songs. Stevie was a child prodigy and had been signed to the Motown label since the age of 11. Despite being blind at birth he would go onto to be a much-loved superstar recording artist. He has sold 100 million record worldwide, has 25 Grammy awards and he became the second African-Amercian musician to win an academy award for Best Original Song in 1984 for the film 'The Women in Red'. He also received a Grammy Lifetime Achievement Award in 1996. He is now 70 years old and still performing and making music. In 2018 he joined Twitter, honouring Martin Luther King Jr in a video with famous personalities. 'Each person involved shared their dream, calling back to King's popular speech in 1963. Wonder's first tweet took the Internet by storm, and he also encouraged viewers to share their own videos about their dreams with the hashtag #DreamStillLives.' He is an artist worth following.
TRACK 8.
"Brown Eyed Girl" Written and recorded by 'Van Morrison' in 1967 and was released in the same year and spent 16 weeks in the Billboard Hot 100 in the U.S.
The song is about a former love of Morrison's and some of the lyrics had to be changed for radio because they felt it was to suggestive "A radio-edit of the song was released which removed the lyrics "making love in the green grass", replacing them with "laughin' and a-runnin', hey hey" from a previous verse." This song was featured on the album 'Blowin Your Mind'. Rolling Stone Magazine named it one of the Essential albums in 1967 and it continues to be a favourite for many including the former Presidents of the US. In 2005, the White House announced that George W. Bush played it regularly and in 2009 Clinton named it as one of his favourite tracks on his iPod. Morrison has been referred to as 'being stubborn, idiosyncratic and sublime', however despite his quirks his performances have been described as the best. The Northern Irish singer received an Order of the British Empire (OBE) for his service to music in 2016. After receiving the award he said "For 53 years I've been in the business – that's not bad for a blue-eyed soul singer from east Belfast," Well done Sir Morrison!
TRACK 9.
John Roger Stephens better known as John Legend is one of younger Crooners on this playlist, singing "Save Room" taken from his second album "Once Again" released in 2006 and written by Legend along with Will.I.Am. (from the band Black Eye Peas).
After graduating from college, John's first job was working as a management consultant. He started writing songs and would release his demos independently, which he would sell at his gigs. With a lucky introduction to the up-and-coming hip-hop artist Kanye West, John was invited to sing on some of Kanye's new album and no doubt played him some of his tracks, Kanye was impressed and offered John a record deal on his record label, Good Music. John would be inspired to change his name by poet J. Ivy who was also invited to work on Kanye's album. He would tell John, "I heard your music and it reminds me of that music from the old school. You sound like one of the legends. As a matter of fact, that's what I'm going to call you from now on! I'm going to call you John Legend." And the name stuck and now carries many hats as a record producer, actor, film producer, theatre director, and philanthropist. He has also won many awards; Academy award for the Best Original song and Golden Globe award in 2015 for co-writing the song "Glory" for the film 'Selma'. He is a true Legend in the making.
TRACK 10.
"AVALON" taken from the eighth and final album from Roxy Music released in 1982 by the same name.
Lead singer Bryan Ferry wrote the song while on holiday with his girlfriend in Crumlin Lodge on the west coast of Ireland. Ferry's smooth vocal delivery and the easy movement in the song gives you a real sense of romance and relaxation. Ferry explains some of his inspiration for the song by saying, "Avalon is part of the King Arthur legend and is a very romantic thing, when King Arthur dies, the Queens ferry him off to Avalon, which is sort of an enchanted island. It's the ultimate romantic fantasy place."
Bryan Ferry formed Roxy Music in the 1970's after losing his job at a girl's school for holding unplanned record listening sessions. Roxy Music would become the glamour in rock music as they were one of the first bands to create crafted music videos and in their live show presentations. Ferry wanted the band to stand out from the usual rock bands of the time, adding a little more sophistication and you can really hear it on this track. Glam rock at its best.
TRACK 11.
"I Can't Make You Love Me" sung beautifully here by George Michael, is a song written by Mike Reid and Allen Shamblin and was originally recorded by American singer Bonnie Raitt.
I was fortunate to attend an MTV unplugged concert in 1996 where he sang this song live. You could hear a pin drop in the audience. This version is George at his best! His vocals just glides through the track with controlled emotion, he makes it seem effortless. This is track 7 on his 'Ladies and Gentleman – The Best of George Michael' album released in 1998. George became a solo artist in 1987 after leaving the successful pop band WHAM. He received an Ivor Novello award in 1985 when he was just 21 years old and it was the moment when he felt truly recognised for his work, which put him on the map as a serious artist. He would later receive many awards, one being a Grammy in 1989 for his 'Faith' album which he was also proud of. George died in 2016 leaving behind a catalogue of music for his fans to still enjoy! He is truly missed.
TRACK 12.
Luther Vandross is referred to as the 'Velvet Voice' and you get to enjoy it on this track, "Always And Forever", released in 1994. Vandross started his career as a background vocalist for some of the great performers for example, Diana Ross, Bette Midler, David Bowie, Ben E. King and Donna Summer to name but a few. He would become the lead singer for the group, 'Change', the Italian-American band formed in Bologna, Italy in 1979, which was influenced by the disco band 'Chic'. He would eventually go solo in 1981 with signing to Epic Records and released his debut album 'Never Too Much'. He was much a loved artist amongst his peers and would have hit duets with Mariah Carey, Janet Jackson and Beyoncé. Vandross sold 35 million records worldwide. He also received eight Grammy awards including Best Male R&B vocal performance and "he won a total of four Grammy Awards in 2004 including the Grammy Award for song of the Year, for a song recorded not long before his death, "Dance with My Father". Luther Vandross died in 2005. His voice is timeless and will be enjoyed for generations to come.
TRACK 13.
The unmistakable voice of Barry White, with his deep robust and seductive tones on this track "You're the First, The Last, My Everything" makes him the R&B crooner. The song was written by White, Tony Sepe and Peter Radcliffe and produced by White, and it is taken from his third album 'Can't Get Enough' released in 1974. White grew up listening to classical music that his mother used to play and it inspired him to imitate what he heard on the piano but his inspiration for singing came in an unusual way. At the age of 16 White went to jail for stealing Cadillac tires worth $30,000 and while in prison he heard Elvis Presley singing 'It's Now or Never" on the radio and that moment changed the course of his life. He decided to take a new path and once he left prison, he started following the music. He joined the vocal group, 'The Up-Fronts', and released his first single with them in 1960's. He later went onto release tracks under his own name. In 1973 he created 'The Love Unlimited Orchestra' with the girl group 'Love Unlimited' on backing vocals. The orchestra's distinctive classical R&B sound took them to number one on the Billboard pop charts, with "Love Theme". It was the disco era and White's music was perfect for the dance floor and makes it hard to sit still in your seat… Don't spill your tea!
TRACK 14.
Marvin Gaye 'Let's Get It On' a slow dance classic and on every Valentine's Day playlist. Released in 1973 and written by Marvin Gaye & Ed Townsend.
Music producer and Rolling Stone music critic, Jon Landau describes the song delightfully "Let's Get It On" is a classic Motown single, endlessly repeatable and always enjoyable. It begins with three great wah-wah notes that herald the arrival of a vintage Fifties melody. But while the song centres around classically simple chord changes, the arrangement centres around a slightly eccentric rhythm pattern that deepens the song's power while covering it with a contemporary veneer. Above all, it has Marvin Gaye's best singing at its centre, fine background voices on the side, and a long, moody fade-out that challenges you not to play the cut again"
Marvin Gaye was one of the first acts to shape the sound of Motown Records, which earned him the name "Prince of Motown" and "Prince of Soul". He also gained the title of sex symbol due to his slick live performances and his songs such as 'Sexual Healing'. Marvin had an extraordinary career which tragically came to an end after being shot by his father in 1984. A sad end to a talented soul who only wanted to share words of love.
TRACK 15.
Gregory Porter winner of a Grammy Award for Best Jazz Vocal in 2014 for his album 'Liquid Spirit" and in 2017, for 'Take Me to The Alley." Porter first pursued a career in American Football but his hopes were cut short when he received a shoulder injury. He then worked as a chef in his brother's restaurant in Brooklyn where he would also perform. He started to obtain residency singing jobs in other restaurants and would then eventually start touring with his band. He was signed to a few small record labels, releasing two albums, but it was his record deal with Blue Note records put him on the map with his hit album 'Liquid Spirit'. "Liquid Spirit enjoyed commercial success rarely achieved by albums in the jazz genre, reaching the top 10 on the UK album charts. It was certified gold by the BPI, selling over 100,000 units in the UK". Porter is an artist to look out for. His voice is sublime and his popularity is growing with every note he sings.
TRACK 16.
The great Elvis Presley singing 'Love Me Tender' is taken from the movie of the same name released in 1956. The words are credited to Ken Darby under the pseudonym "Vera Matson", the name of his wife, and Elvis Presley. The musical score of the song is from a Civil War song called 'Aura Lee', first published in 1861. Elvis performed the song on the Ed Sullivan show in 1956. A month before the release of the movie, a million advance orders were placed, making it a gold record before the release date.
There have been many versions of this song performed by the likes of Cliff Richard, Barry Manilow, Johnny Mathis, James Brown, Julie Andrews, and Johnny Cash. Barbra Streisand recorded the song as a duet with Presley for her 2014 album 'Partners'. Due to Presley's death in 1977, Streisand had to sample the original 1956 Presley recording for the album. Ken Darby would later say "He does not read music, but he does not need to. All I had to do was play the song for him once, and he made it his own! He has perfect judgment of what is right for him. He exercised that judgment when he chose 'Love Me Tender' as his theme song".
TRACK 17.
'Michael Bublé' a voice that holds no bounds, sings "Feeling Good" taken from his album 'It's Time' (Deluxe Version) released in 2005. The song written by composers Anthony Newley and Leslie Bricusse for the musical, 'The Roar of the Greasepaint – The Smell of the Crowd', and it was first performed by Guyanese-British singer and actor Cy Grant in 1964. Grant was also one of the first black actors to appear on T.V. in Britain on the 1950's current affairs show 'Tonight'. Nina Simone also has her famous version on her 'I Put A Spell on You' album released in 1964 and re-released in 1994. Bublé's versions has that big band sound, he makes it his own! From a humble start, this Canadian singer has become a star "His first singing engagements were in nightclubs at age 16 and were facilitated by his Italian grandfather Demetrio Santagà, a plumber from Preganziol Treviso, who offered his plumbing services in exchange for stage time for his grandson. Bublé's grandfather paid for his singing lessons. Both his voice teacher, Sandi Siemens, and his maternal grandfather never stopped believing that he would become a star." And he Sings this song so well, leaving you 'Feeling Good'.
TRACK 18.
"They Can't Take That Away from Me" sung here by the undeniable crooner himself 'Frank Sinatra'. Originally performed by Fred Astaire in the movie 'Shall We Dance' in 1937 which made it a big hit.
This song is a perfect end to this playlist, with Frank serenading you with the words and music that George and Ira Gershwin created beautifully. It encourages you to sit back enjoy the view, the music and your tea. "The way you wear your hat, the way you sip your tea, the memory of all that. No, no they can't take that away from me' Enjoy!
Webroom
DESIGN YOUR BODYHOLIDAY
At BodyHoliday we devised what we call the "webroom". One for
every guest to plan and customise their experience.
Webroom