Therapeutic Care
Heal, Rejuvenate, and Indulge
Discover a world of wellness in Saint Lucia. At our world-class holiday destination spa, getting pampered is essential to the experience. During your stay, you will be treated to daily therapeutic care at the Wellness Centre and have the opportunity to further personalise your journey with supplemental treatments and therapies. From our skilled and dedicated staff to our selection of the finest and most natural products, when you're at BodyHoliday, you're in great hands.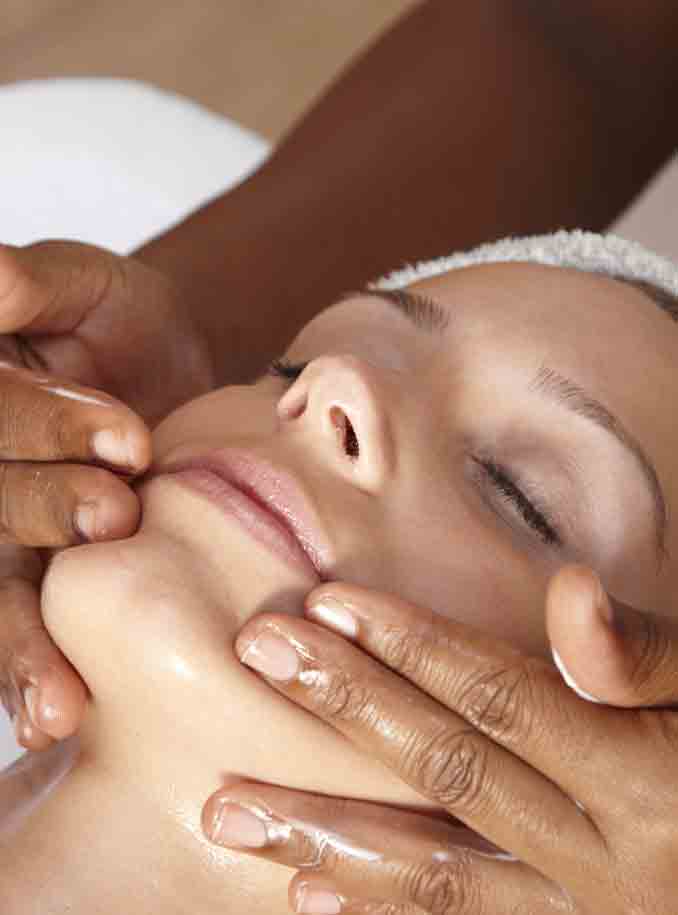 Go Ahead And Treat Yourself
Inclusive Daily Treatments
Your Saint Lucia wellness holiday includes a range of complimentary 50-minute treatments such as massages, body wraps, facials, Thalasso therapy, or the use of our Infrared Sauna on each full day of your stay. Choose from our tempting selection of 11 customised treatments.
An ultimately relaxing massage using soothing essential oils and gently flowing movements to ease tired muscles and calm the mind.
This massage is designed to soothe aching muscles and revitalise utilising moderate pressure and active and rhythmic movements.
Your therapist will prescribe the correct facial to suit your skin type that will leave the skin with a radiant glow.
Repair skin damage and prevent premature aging with this moisturising and hydrating facial.
An organic exfoliation ritual utilising a lime and ginger scrub that polishes and detoxifies the skin to invigorate and bring vitality to the body.
Cool and calm the entire body as you are lightly massaged with organic aloe vera gel, wrapped, and then finally, moisturised with organic coconut milk. Whilst the wrap is on you will be treated to a Hydrating Express Facial.
For this invigorating experience, you are seated in a unique chair to work on the back, neck, shoulders, and scalp. The treatment helps alleviate pain caused by stress through a range of powerful massage movements utilising local organic coconut oil and spices. Please note this treatment is in the Combo Pavilion, which is al fresco, and the space can be shared with 3-4 guests.
This treatment includes a relaxing hand, foot, and scalp massage followed by a herbal detox wrap of the feet to help improve circulation.
A massage made for expecting mothers to help relieve tension in the lower and upper back and alleviate swelling of the hands and feet.
A filtered seawater treatment containing calcium, phosphorous, and sodium ions, which are absorbed through the skin using massage jets and specific exercises to increase blood circulation, stimulate muscle tone, and aid weight loss. (20 minutes)
An advanced therapy using far infrared heat to penetrate the body to a depth of 1.5 – 2 inches for cellular detoxification, weight loss, pain relief (muscle and joint), wound healing, and improved circulation. You can use the FAR equipment as often as you wish during your stay.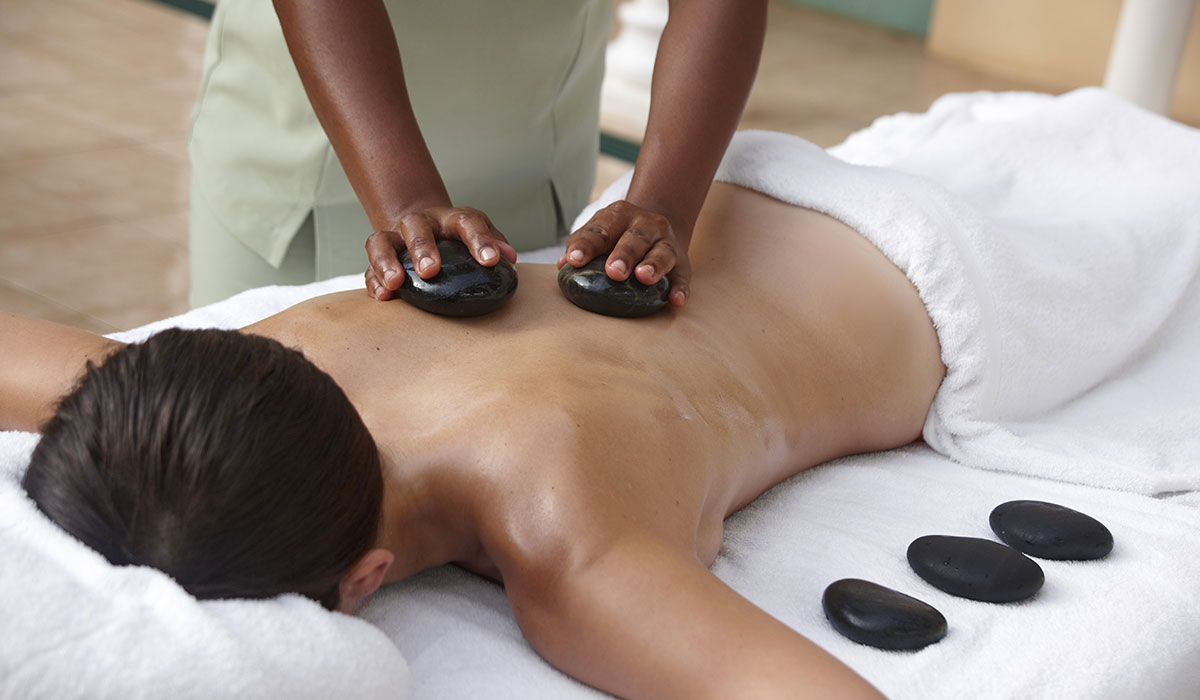 Customise Your Wellness Experience
Paid Services
Choose from our extensive list of supplemental treatments and therapies available throughout your stay. We invite you to consult with our team on building a personalised programme that best supports your wellness journey.
*Please note these treatments are charged in addition to your all-inclusive rate and can be added to your resort schedule at any time prior to and during your stay based on availability.
Our Wellness Centre provides a variety of holistic and specialised paid treatments designed to support your overall health and well-being. Featured services include:
Swe-Thai Massage – A unique style of massage combining the ancient eastern knowledge of a highly revered form of medical massage with western advanced soft tissue therapies.
Deep Tissue Sports Massage – Bodywork designed to relieve severe tension in the muscle and connective tissue by focusing on the muscles located below the surface of the top muscles.
Thai-Yoga – An interactive and invigorating manipulation of the body using passive stretching and gentle pressure along energy lines.
Hamstring Stretch and Support – A sports massage for the hamstring that helps ease discomfort in the hamstring, lower back, gluteal area, and the entire leg.
Muscle and Joint Relief – This treatment is designed for anyone who wishes to improve the function and performance of the lower body.
Also available are Therapeutic Foot Massage, Hip & Knee Massage Therapy, Therapeutic Sports Massage, and Sizzle Detox Massage.
The holistic therapy of acupuncture can encourage natural healing and improve body function. We used it to treat ailments and conditions ranging from arthritis, repetitive strain injury, IBS and insomnia to anxiety and depression, nicotine addiction, and low energy. Our expert team at the BodyScience, our better ageing clinic is here to answer all your questions and provide you with the highest quality care.
Services include:
60-Minute Acupuncture Session
Couple's Acupuncture
Cupping
Acu-Cupping (Combination of acupuncture and cupping)
Learn more by booking an appointment for a complimentary 20-minute consultation during your pre-arrival planning or by visiting the Wellness Centre whilst at BodyHoliday.
Our master Bhutanese practitioner, Tendel Zangpo, offers our guests a most authentic and rewarding experience. The signature treatment is the Bhutanese Massage, a therapy originally created for trekkers in the Himalayas. The combination of deep tissue massage and Indian stretches renews lightness and flexibility in your muscles and soothes away stress and tension.
Kora Healing – This treatment encourages the body and mind to let go of tension and anxiety, allowing you to reconnect with yourself. The combination of massage and the subtle energy therapy "Reiki" supports a deeper level of relaxation and healing on a physical, mental, emotional, and spiritual level.
Head and Shoulder Massage – Restore muscle tissue strained from everyday stress and patterns of tension with massage and Reiki that concentrates on common areas of tightness. Warm coconut oil nourishes the hair and scalp, while the massage gently releases tight muscles and stress held in the neck and shoulders.
Himalaya Inner Peace – Experience a cleansing foot ritual as Buddhist chanting and blessings prepare you to receive healing through a fusion of therapeutic massage, stretches, and Reiki. The treatment comes full circle with hot stone foot therapy and Buddhist blessings of cleansing to create space for inner peace.
Pressure Point Massage – Experience a deep sense of rejuvenation. This ancient healing method applies light to deep pressure with palms, thumbs, and fingers to reduce blocked energy or "chi" and stimulate the healing of body and mind.
Thai Shiatsu Massage – Improve movement and flexibility and release muscular tension through yoga-style stretching techniques. This uniquely relaxing yet energising bodywork therapy is performed over loose, comfortable clothing to allow for movement and more effective treatment.
Hot Oil Head Massage with Coconut Oil – Prevent dandruff and reduce hair loss with this deep conditioning treatment. The massage incorporates coconut oil, rosemary, yang-yang, and peppermint oil to leave your skin moisturised and your hair strong, shiny, and healthy.
Foot Reflexology – This natural Chinese healing therapy is based on the principle that there are reflexes in the feet which correspond to every part, gland, and organ of the body. Foot reflexology relieves tension, improves circulation, and helps promote the natural function of the related areas of the body.
The BodyHoliday Wellness Centre offers osteopathy, a non-invasive manual medicine in which both diagnosis and treatment are carried out with the hands. Our highly-experienced practitioners concentrate on the problem area while employing techniques to bring balance to the total body. Treatment focuses on the joints, muscles, and spine and aims to positively affect the body's nervous, circulatory, and lymphatic systems.
Available Mondays, Wednesdays, and Fridays. Book an appointment for a complimentary 15-minute consultation during your pre-arrival planning or by visiting the Wellness Centre.
Webroom
DESIGN YOUR BODYHOLIDAY
At BodyHoliday we devised what we call the "webroom". One for
every guest to plan and customise their experience.
Webroom