Today's Playlist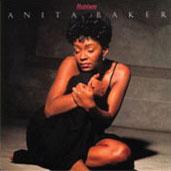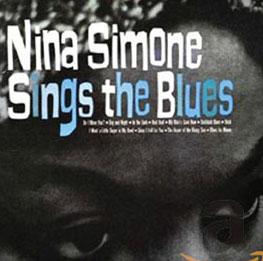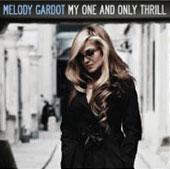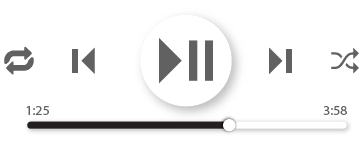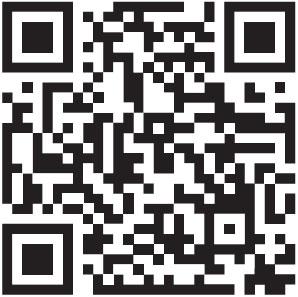 Today's playlist for afternoon tea is Diva's and Their Songs, please visit our website for more information on the history of today's music.
Diva's and Their Songs
What is a Diva, some would say a temperamental entertainer, usually a female singer,
who holds a high opinion of themselves? I know, this is putting it lightly. The correct
terminology for a Diva is an outstanding artist, someone who can hold the audience in the
palm of their hands, a phenomenal talent and an exquisite voice.
Selected on this playlist are ladies you may recognise and some you will hear for the first
time. Each female artist has perfected their art and are dedicated to taking to the stage
and giving her audience a remarkable performance. I hope you find your personal
favourite Diva on this playlist and one you may discover, either way allow these divas a
moment to serenade you with a little Prima Donna thrown in.
TRACK 1. One of the finest Divas to take to the classical stage is the goddess herself Maria Anna
Cecilia Sofia Kalogeropoulos better known as Maria Callas, born in New York to Greek
parents in 1923. She passed away in Paris at the age of 53 in 1977. She was a dramatic
performer and was in demand across the globe. For years, she struggled with weight
issues which may have affected her voice in later years when she decided to keep
slenderer. The director of the New York Met would later say that Callas was the most
difficult artist he ever worked with. "Because she was so much more intelligent. Other
artists, you could get around, but Callas, you could not get around. She knew exactly what
she wanted, and why she wanted it."
She was hailed a style icon and one of the most famous and named 'La Divina' to this day.
Here she is singing Carmen, Act I: "L'amour est un oiseau rebelle" This opera was
written by Georges Bizet and was first performed in Paris in 1875. At the time shocked the
audience but now entertains and delights.
TRACK 2. There is so much to choose from in the Ella Fitzgerald album catalogue. Her vocals are
pure perfection on all her recordings. Here she is singing from the album, 'Cole Porter
Song Book'. This studio album was recorded in 1956 and still sounds fresh today. Her
smooth delivery, her understanding of the sentiment of the song and her voice is
untainted. It is a pleasure to listen to.
This song was first performed in the Broadway musical 'Anything Goes' and goes on to be
performed by many artists. This was Ella's first Album with Verve Records, founded by
Norman Granz in 1956. Granz went on to say, "I was interested in how I could enhance
Ella's position, to make her a singer with more than just a cult following amongst jazz fans.
So, I proposed to Ella that the first Verve album would not be a jazz project, but rather a
song book of the works of Cole Porter". I think Ella takes this Cole Porter song 'I Get A
Kick Out of You' and makes it her own. The album is honoured by the Grammys and was
rightly inducted into the Grammy Hall of Fame in 2000.
TRACK 3. Billie Holiday's 'That Ole Devil called Love' is a song written in 1944 by Allan Roberts
and Doris Fisher. Holiday recorded this song in 1945 and it was the 'B' side to "Lover
Man". History shows us that Billie Holiday was a tortured soul and with every song she
sang, she was able to penetrate her life experience into every vocal note. With drugs,
alcohol abuse and being mistreated by some of the men in her life, her health deteriorated
and she passed away on July 17, 1959. She was 44. Her career spans over 26 years and
she was inducted into the Grammy Hall of Fame in 1973, leaving behind an enormous
catalogue of work. 'Lady Day' is gone but not forgotten.
TRACK 4. The album 'Nina Simone Sings the Blues' was released in 1967' and 'I Want Some Sugar
in My Bowl' was the 7th track on the album.
The song is based on a track by one of Simone's great inspirations the mighty Bessie
Smith. She did however change the lyrics to make it her own. The album was repackaged
in 1991 and reissued in 2006. Nina was an extraordinary artist, classically trained from an
early age and went on to create a wonderful collection of songs. She was known to be a
temperamental artist; however, she gave her all when performing. Off the stage she was
an activist for Civil Rights and would risks fighting the cause. You may not take sugar, but
this track is one of Nina's nice and sweet tracks… Enjoy!
TRACK 5. 'Your Love Is As Black as The Night' from the album 'My One And Only Thrill' released
in 2009.
Melody Gardot had a car accident in 2003 and her way back to recovery was through
music therapy. At first, she started to hum and then started writing lyrics. She healed and
rediscovered her life through music.
She was discovered playing in clubs and bars in Philadelphia and was encouraged to send
her demo tapes to Universal Music who released her first album 'Worrisome Heart.' Her
vocal style is slick and intimate and this track gives you a sense of hazy late nights.
TRACK 6. Anita Baker's classic 'Sweet Love' from her second album 'Rapture' released in 1986.
This was Anita's first big hit and would go onto win her a Grammy Award for Best R&B
song in 1987. She started her musical career singing in a funk band. She walked away
from the music industry and worked as a waitress but was rediscovered and encouraged
to go solo. Her album 'The Songstress' was released in 1983 but unfortunately, there were
record company squabbles regarding royalties, It took two years to settle the dispute. She
went into the studio again in 1985 and created this gem of a song.
I was fortunate to have seen her perform at Wembley Stadium and it was a performance I
will never forget. She commanded the stage with such grace and ease that I felt I was in
the presence of one of the great Diva's.
TRACK 7. No Diva playlist is complete without the 'Queen of Soul' herself Aretha Franklin. Aretha
Louise Franklin started singing gospel in church. Her father was a minister and at 18 he
gave her his blessing to become a recording artist. Aretha's voice became a symbol of
black pride in the sixties and helped to bring black music to a new audience. The co-
founder of Atlantic Records, Ahmet Ertegun, says of Aretha, "I don't think there's anybody I
have known who possesses an instrument like hers and who has such a thorough
background in gospel, the blues and the essential black-music idiom…the result is maybe
the greatest singer of our time." This track 'Spanish Harlem' has been covered by many
artists, but I am confident to say this is the best version.
TRACK 8. It's the Academy awards in 1997 and Celine Dion performs 3 songs and one of them is 'I
Finally Found Someone' from the movie 'The Mirror Has Two faces' originally sang by
Barbra Streisand and Brian Adams. Barbra Striesand also stars in the movie. A few days
later after Celine's performance she receives this note from Streisand "I watched the tape
afterwards, you sang my song beautifully and I regret I wasn't in the room to hear you, next
time let's make one together. I really wish your song would have won, you are a wonderful
singer". The opportunity was taken and 'Tell Him' was born. Two Diva's on one record is a
double treat.
TRACK 9. 'If I Was A Boy' was written by BC Jean and Toby Gad. Inspiration for a song comes in
many ways, even by eating pizza. "One day Jean and Gad visited a pizzeria in Times
Square in New York City. Although tempted, Jean refrained from eating pizza because she
was dieting. She then thought that if she were a boy, she would have eaten without regret.
After reflecting on the idea, she concluded that she would have been a better man than
her past lover. Gad captured Jean's ideas on a pocket recorder, and they went to the
studio the same day. Once there, she wrote the lyrics and melody in about 15 minutes.
She then recorded the song in less than half an hour, with Gad on the guitar." And with the
diva Beyonce giving an emotive vocal touch to the track, it gets played on every radio
station around the world and becomes a hit. I'm sure the writers have no regrets eating
pizza.
TRACK 10. Sweetly sung by Witney Houston 'Exhale' (Shoop Shoop) released in 1985 and is
featured on the soundtrack for the movie 'Waiting to Exhale' staring Witney Houston and
Angela Basset.
The movie is based on a novel by Terry McMillian and there is talk about a sequel based
on another one of McMillian's books 'Getting to Be Happy.'
Witney Houston was mentored by Clive Davis, chairman of Arista Records from the age of
19 and later becomes recognised by the Guinness Book Of Records as one of the "most
awarded artists of all time". Witney Houston died in 2012 leaving behind a legacy of music
any soul Diva would be proud of.
TRACK 11. Lianne La Haves was born in London and raised by her Greek father and Jamaican
mother. It was her parents' diverse tastes in music that inspired her to pick up the guitar
and learn to play. She wrote her first song at 11 and continues to do so. She was a
backing singer for English singer and song writer Paloma Faith. Prince became a big fan
of hers and in the press, she was named his 'Protégée'. She also supported Cold Play on
their 2016 tour. 'Bittersweet' is taken from the self-titled album 'Lianne La Haves'
released in 2020 after a five year hiatus. Lianne is an artist to look out for if you haven't
heard of her already, a Diva in the making in the best possible way.
TRACK 12. Eva Cassidy's 'Somewhere Over the Rainbow' taken from her 'Songbird' album released
in 1998, two years after her death in 1996. 'Somewhere Over the Rainbow' was made
famous by Judy Garland and taken from the 1939 movie 'The Wizard of Oz'.
After Eva's death Folk singer Grace Griffith sent a copy of a 5-track album to Bill Shaw,
head of Blix Street Records in the US. Music was released but it took two years before it
was discovered. "The song becomes a big hit in the UK after being played on Terry Wogan
radio morning show, 'Wake Up to Wogan', which made it an overnight success and heard
around the world."
Eva does a beautiful rendition of this song. Her voice just shines through over the rainbow
and beyond.
TRACK 13. 'Cry Me A River' was made famous by Julie London 1955 and this cover version sung by
the fabulous Dame Shirley Bassey.
The song was written by Arthur Hamilton for Ella Fitzgerald to sing in the musical crime
movie 'Pete Kelly's Blues'. Julie London and Hamilton were school mates and London's
husband, Jack Webb, the director of the movie was looking for songs for the soundtrack,
but it didn't make the cut. Ella did do a version of it for another movie called 'Clap Hands,
Here Comes Charlie' but it was Julie London who took the song into the chart success.
This is Bassey's take on the song, giving it her Diva signature powerful vocals.
TRACK 14 'Vision of Love' written by Mariah Carey and Ben Margulies was the debut song for
Mariah Carey and the introduction to the world stage in 1990, taken from the album
'Mariah Carey'. The song stayed in the Billboard charts at number one for 4 weeks and
was climbing and staying at the top of the charts globally. The song was nominated for
three Grammy awards in 1991 with numerous awards to follow. This song marks the
beginning of an incredible career for Carey.
She is "high-maintenance" diva – and she's not ashamed to admit it. One of her requests
"Do not speak to Mariah the day before a performance. She cannot under any
circumstances speak ahead of performing. If anyone wants to communicate with her, they
have to do so through writing or sign language so that she can preserve her voice."
You must agree that hitting those high notes takes practice and has earned her the
reputation as the ultimate Diva.
TRACK 15. Lady Gaga sings 'La Vie En Rose' which was made famous by the French Diva, cabaret
singer Édith Piaf, she was the lyricist of the song and sung it in her formidable style.
Here is Ms. Gaga singing the song on the 'A Star Is Born' soundtrack released in 2018.
There are many Divas who have given their rendition of the song, for example Grace
Jones, Donna Summer, Celine Dion and even some of guys have given their own version
for example Bill Crosby, Louis Armstrong, Dean Martin and even Iggy Pop to name a few.
Lady Gaga takes the song and makes it her own in the movie, she sings the song in a bar
scene, everyone watches mesmerised by her performance, as well as Bradly Cooper who
is her love interest. In the movie she starts to sing, and he can see she is a star in the
making. He takes on stage with him and his audience loves her. It's a wonderful
performance by Lady Gaga, it shows her versatility as a true pop Diva.
TRACK 16 Christina Aguilera sings 'Keep On Singing My Song' released on the 'Stripped' album in
2002.
Aguilera has a voice that holds no bounds her vocal range is unlimited. Celine Dion gave
homage to her when she said, "Without a doubt Christina Aguilera is one of the most
talented artist the world has ever seen and heard, and I think she's going to continue to
amaze us for many, many years to come". On this track she truly proves that and when
she sings the lyric "But I I'm gonna carry on, I'll keep on singing my song" You truly believe
it, her vocals are the embodiment of Divadom.
Track list created by Pepsi Demacque-Crockett. Details compiled from various
online references including Wikipedia.
Pepsi was part of the UK 80's pop scene, a member of "Wham!" and half of the duo
"Pepsi and Shirlie". She later graced the stage in several Musical theatre
productions in the UK and performed across Europe with Mike Oldfield on his
Millennial Bell European Tour. She now lives in St Lucia with her husband James &
dog Shabby where she is a marriage officer and writer.
BodyHoliday Teatime Special Playlist Created by Pepsi Demacque-Crockett
Webroom
DESIGN YOUR BODYHOLIDAY
At BodyHoliday we devised what we call the "webroom". One for
every guest to plan and customise their experience.
Webroom