Today's Playlist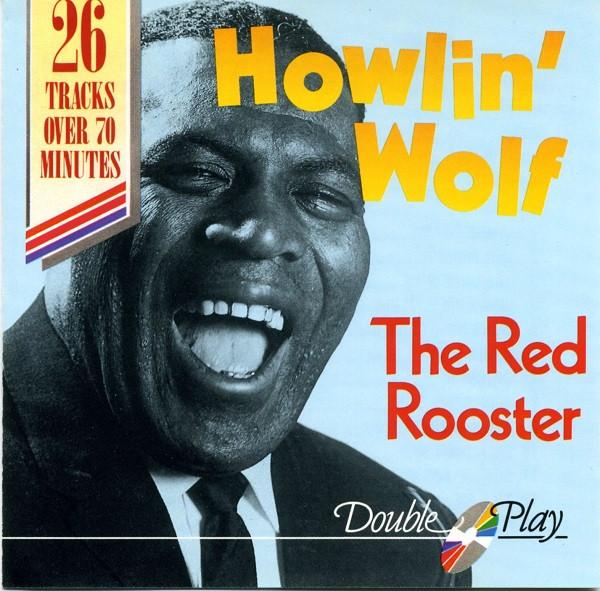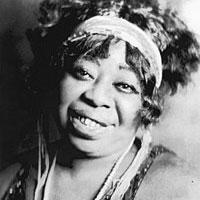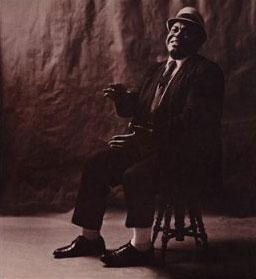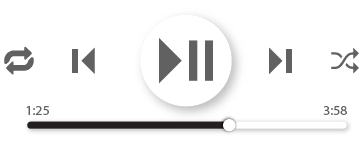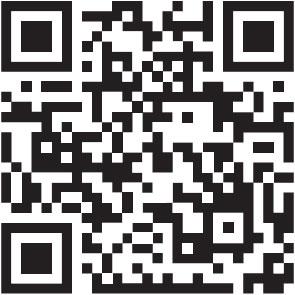 Today's playlist for afternoon tea is Influenced by the Blues, please visit our website for more information on the history of today's music.
Influenced by the Blues
The Blues originates from the Deep South of America, rooted in the soil worked by
African-American slaves. The rhythm and repetitive beat would summon forth the
spiritual song; the work-song in the cotton fields and would later become the freedom
song but still steeped in the pain of racial discrimination and categorised as
Mississippi or Delta Blues.
With the migration of the field workers to the industrial heartlands of the northern
states around Chicago, Michigan and Detroit, a more robust amplified sound
evolved. These electrified blues became known as the Chicago Blues.
The rhythm of the blues resonates in all forms of music and undoubtedly without it,
there would not have been rock & roll and all that followed it. The Blues has inspired
artist across the globe from the likes of Elvis Presley, The Rolling Stones, Chuck
Berry, The Beatles, Jimi Hendricks and Led Zeppelin and the list goes on.
Track 1. Gertrude Pridgett professionally known as Ma Rainey born April 1886 in Columbus,
Georgia, bought her southern blues style to the American vaudeville scene and
would entertain the crowd with her ballsy risky lyrics and her sassy tone with
the Rabbit Foot Minstrels Show. She was suitably titled 'The Mother of the Blues'.
Along with her husband Will Rainey she later formed the band Rainey and Rainey,
Assassinators of the Blues.
Her first recording in 1923 was the song "Bo-Weevil Blues". This was one of over
100 recordings she made across her career. She would return to Georgia to run her
own theatres and would later be honoured in the Blues Foundations Hall of Fame.
Her story has been depicted on Broadway by Whoopi Goldberg and more recently
dramatised in an upcoming Netflix production with Viola Davis in the starring role. Ma
Rainey is one of the most influential female blues singers of all time, inspiring many
of the artists on this playlist. 'Call Me Anything but Call Me' is one of her classics.
Track 2. When talking the blues, respect and recognition must be given to Willie Dixon for
writing some of the most popular Blues songs that we know and love. You will know
one or more of them even if you are not a blues fan. For instance, how about 'Little
Red Rooster' made famous by Howlin Wolf, The Rolling Stones and Big Mama
Thornton (who is next up on your 'Influenced by The Blues', BodyHoliday Teatime
playlist). This track was also covered by The Doors and Sam Cooke to name a few.
'Bring It on Home' released in 1963 by Sonny Boy Williamson II. Later, it was
covered by Led Zeppelin, who did borrow extensively from the Blues genre. They
were sued by Willie Dixon for the unrecognised use of his tracks on their albums.
Eventually, "In 1987, Dixon reached an out-of-court settlement with Led Zeppelin
after suing for plagiarism of his music in 'Bring it On Home", and the lyrics from his
composition "You Need Love" (1962) in the band's recording of "Whole Lotta Love".
"Groanin' the Blues" released in 1957 by the mighty Otis Reading, 'I Just Want to
Make Love to You' recorded by Muddy Waters in 1954 are just a few of the blues
hits penned by Willie Dixon.
Here, he is sings 'You Shook Me'  on the 1970 album 'I am The Blues', and he sure is!
Track 3. 'Little Red Rooster' Written by Howlin' Wolf and Willie Dixon performed by the
Rolling Stones and released in 1964.
The 1961 original recording by Howlin' Wolf was in the Mississippi Delta Blues style,
with its sliding guitar and harmonica, in the tradition of a one-man blues band.
The Rolling Stones famously insisted on Howlin' Wolf being given a slot on the US
show 'Shindig!' before they would agree to appear themselves. Wolf's appearance
on the show in 1965 has been described as "one of the greatest cultural moments of
the 20th Century" that "built a bridge over a cultural abyss and connected America
with its own black culture." The show constituted "a life-changing moment, both for
the American teenagers clustered round the TV in their living rooms, and for a
generation of blues performers who had been stuck in a cultural ghetto'. The Rolling
Stones, therefore, played an important part in introducing America to their own blues.
Track 4. One of the ladies of the Blues and Big Mama Thornton's Hound Dog, first recorded
in 1952, written and produced by Jerry Leiber and Mike Stoller.
Stoller insisted that Big Mama growl on the track and she sure does. Leiber and
Stoller also worked with Elvis Presley and were the writers of 'Jail House Rock'. Elvis
goes on to have a hit record with the same song that went on to sell 10 million copies
– Thornton earned only $500 from the sales of the song. Big Mama Thornton was not
only a vocalist, but she also played the drums and the harmonica and was the
songwriter of 'Ball and Chain' which Janice Joplin had hit with. Joplin claimed that
Thornton had a big influence on her – another hugely popular artist inspired by the
Blues.
Track 5. 'Mystery Train'  written by Junior Parker in 1953 performed here by Elvis Presley
and released in 1955 as a B side of the rockabilly country song 'I forgot to remember
to forget' which was number one on the Billboard country charts in 1956.
Elvis was a versatile singer and could sing many genres of music with the blues
being right on top of his list. The rhythm of the record gives you a sense of a train
moving on the track, encouraging you to move along with it. Junior Parker worked
with the legendary blues artists, Howlin' Wolf and B.B. King, and in 1951 he formed
his own band The Blue Flames, and was discovered by the likes of Turner ( of Ike
and Tina Turner fame). In 1953 he signed to the independent record label Sun
Records which Elvis Presley was also signed to, as well as Johnny Cash, Roy
Orbison and Jerry Lewis. Herman "Junior" Parker in 2001 was inducted into the
Mississippi Musicians Hall of Fame, a well-deserved accolade.
Track 6. The Beatles 'Yer Blues' (Esta Demo) is taken from the 'White Album' a double
album originally released in 1968.
Written by John Lennon while in India on a retreat, "Lennon said that, while "trying to
reach God and feeling suicidal" in India, he wanted to write a blues song".
You can hear the melancholy on the track. Paul McCartney claimed that later, the
song was recorded in a cupboard at EMI Studio Two's "annexe". Another recording
on the 'Dirty Mac' album features a live version with John Lennon (Vocals), Eric
Clapton (lead guitar), Keith Richards (Bass) and Mitch Mitchel (Drums) from The Jimi
Hendrix Experience. I personally like the Tamborine that occasionally comes in on
this version, listen out for it. Another supergroup influenced by the Blues.
Track 7. 'Howlin' for my Darlin'  sung by the extraordinary Howlin' Wolf. Born in the
Mississippi Delta and eventually making his way to Chicago just as many had gone
before him.
Wolf and Muddy Waters became rivals carving out their spot in the limelight. Both
artists became revered by the likes of the Rolling Stones and Led Zeppelin. The
bands were heavily influenced by Muddy Waters voice and guitar playing and
Howlin' Wolf with his menacing stage presence, his deep vibrating vocal, harmonica
wailing and guitar playing that demanded to be heard. Howlin' Wolf died in 1976 and
his name still lives on as one of the great bluesmen. The Howlin' Wolf Foundation,
based in Illinois, offers Summer scholarships for students interested in perfecting
their musicianship and building a strong appreciation for the Blues in honour of this
great Bluesman.
"I couldn't do no yodelin', so I turned to howlin'. And it's done me just fine." Howlin'
Wolf.
Track 8. No blues playlist is complete until you include Muddy Waters. He is referred to as
"The Father of modern Chicago Blues". His influence resonates through the rock
music genre in the songs of many rock and roll greats. Eric Clapton and his band,
Cream, covered one of Water's songs, "Rollin and Tumbling", whilst Led Zeppelin's
"Whole lotta love" is based on the Waters hit "You Need Love" written by Willie
Dixon.
Muddy Waters has left a legacy of 9 live albums, 25 plus compilation albums, 13
Studio albums and 17 collaboration albums.
Track 9. 'You Need Love' released in 1963 was penned by Willie Dixon writer of so many
blues hits. This is another Muddy Waters song, it is raw, wild and will get your foot
tapping for sure. 'According to Keith Richards, when asked by a journalist for the
band's name, Jones saw a Muddy Waters LP lying on the floor; one of the tracks
was "Rollin' Stone'
Track 10. Jamesetta Hawkins, professionally known as Etta James, was born in Los Angeles
in 1939. Etta started singing at the age of five and her vocal training came from
singing in church. Her father was not present in her life whilst her mother paid more
attention to her lover of the moment. However, it was her mother who encouraged
her to sing. "My mother always told me, even if a song has been done a thousand
times, you can still bring something of your own to it. I'd like to think I did that." Etta
James.
When Etta sings, you can hear the hard life she has led, her full-bodied, rich voice
pulls at your heartstrings. 'I'd Rather Go Blind' is a blues song written by Ellington
Jordan and co-credit goes to Billy Foster and Etta James. In 2008 Beyonce depicted
Etta James story in the movie Cadillac Records. Unfortunately, Etta slammed
Beyonce's performance from which there was no comment from Beyonce.
Etta would go on to work in many genres like Blues, R&B, Jazz and Gospel leaving
behind some memorable music.
Track 11. With his bending of the guitar strings and the emotion in his voice this song is from
the unmistakable B.B. King. Born on a plantation in Itta Bena, Mississippi in 1925.
He would purchase his first guitar at the age of 15. As a youngster, he would play his
guitar on the streets to make ends meet, with the aspiration to make his way to
Memphis. He eventually moved to live with his cousin Bukku White who was a well-
known blues musician at the time, with whom BB would gain tutorage, honing and
perfecting his craft.
This track, '3 O'Clock Blues', was BB's 1st hit which sent him on the road with no
looking back. Recorded in the 'coloured YMCA' in Memphis for RPM records in
1950. It paved the way for his immensely influential career that spanned over six
decades. His guitar style would go onto influence Jeff Beck, George Harrison, Stevie
Ray Vaughan, U2's The Edge, and Van Morrison to name but a few.
Track 12. The American blues-rock band Canned Heat released 'On The Road Again'  in
1967. The song was based on a track by the Delta Blues musician Tommy Johnson.
Johnson has recordings that go way back to the 1920s, he sang with a falsetto voice,
which was referred to as eerie and was very unusual for singing the blues. He also
inspired the band's name which was taken from the Johnson song 'Canned Heat
Blues' released in 1928.
The start of the track has a 60's psychedelic feel to it, but soon kicks in with a bluesy
harmonica and vocals performed by band member Alan Wilson. Canned Heat
performed On the Road Again at Woodstock in 1969 and is considered one of the
highlights of this famous festival. Check it out!
Track 13. 'I'm In The Mood for Love' written by the main Bluesman himself, John Lee Hooker
and featuring Bonnie Raitt. This track is taken from the 1989 album 'The Healer'.
This is an excellent recording of two artists appreciating each other in the true 'call
and response' blues style. Hooker would go onto say "Bonnie had been doin' it
herself on her shows, which I didn't know until she told me, and she had it down pat.
She said 'I'm gonna do that'n with you, 'I'm in the Mood'. If I ain't gonna do 'I'm in the
Mood' I ain't gonna do nothin", I said, 'Okay, Bonnie, you do it!" Raitt described the
recording, in a dimly lit studio, as "one of the highest erotic experiences of my
life." And with that experience the song received one of the highest accolades,
winning a Grammy in 1989 for the Best Traditional Blues Recording.
Track 14. Albert King was named the 'The Velvet Bulldozer' due to his 6ft 4in 250lb frame. One
of his first jobs involved driving a bulldozer, so his nickname suited him down to the
ground. King was one of thirteen children and was born and raised on a cotton
plantation in Indianola, Mississippi, where he grew up picking cotton. He made his
first guitar out of a cigar box, bush and broom wire. He knew what it was like
being "Born Under a Bad Sign"  the title of his album released in 1967 on the Stax
record label. For a time, he claimed to be BB Kings half-brother but with further
investigation, his name was actually found to be Albert Nelson.
King's success came later in life than most artists being in his mid-40s when
releasing Born Under A Bad Sign. The electric blues album failed to make waves on
release but over the years respect for the album grew and is now widely considered
one of the greatest blues albums of all time. In recognition of this fact Albert King
was inducted into the Blues Hall in 1983. He was then posthumously inducted into
the Rock and Roll Hall of Fame in 2013. Whilst in 2011, he was ranked number 13
on Rolling Stone Magazines 100 Greatest Guitarists of All Time.
Track 15. Gary Clark Jr. is one of the new and exciting blues artists out there right now. Born in
1984 makes him a youngster on this playlist. His style is a fusion of blues, rock, soul,
and hip hop. He has graced the stage with some of the greats such as B.B. King,
Jeff Beck, Steve Winwood, Tom Petty and The Heartbreakers & ZZ Top to name a
few. In the recording studio he has performed on the Foo Fighters 2014
album "Sonic Highways". Clark also co-wrote several songs with Alicia Keys and
performed on Sheryl Crow's album '100 Miles from Memphis'. Gary Clark Jr. is
certainly a musician to look out for. On this song 'Next Door Neighbour
Blues'  taken from his album Black & Blue released in 2012 he takes us back to
some old-style, stripped back blues: vocals, guitar and his stomping left foot. This
pared-back rhythm keeps the track moving along and you tapping your feet.
Track 16. John Lee Hooker's "Things Gonna Change" track, featuring Carlos Santana,
appeared on his Chill Out album released in 1995. The album also features
collaborations with Van Morrison, blues singer & pianist Charles Brown & singer-
songwriter Booker T Jones. The album reached number 3 in the US Blues charts
and in 1996 was awarded the Traditional Blues Album of the Year. Hooker and
Santana complement each other well on this track. The Latin rock guitar fits the call
and response traditional blues style, whilst a cool Latin salsa feel keeps you in the
holiday mood!
Tracks 17. Joe Cocker's Black Eye Blues track was taken off his 1972 album. Released
as Something to Say in Europe but eponymously titled Joe Cocker in the US. This
track showcases Cocker's distinctive vocals adding a gritty vibrato to anchor the
track. Cocker was, in the early part of his career, when playing pubs in his hometown
of Sheffield as Vance Arnold and the Avengers, heavily influenced by Ray Charles
and Chuck Berry. He later, however, became increasingly enamoured with the blues,
especially artists featured on this playlist, Muddy Waters, John Lee Hooker and
Howlin' Wolf. Black Eye Blues is undoubtedly a nod of respect to these blues
legends. By 1972 when this song was released Cocker had undertaken a self-
imposed, almost two-year, hiatus from the music industry. This followed an eight-
year rollercoaster of highs and lows that included supporting the Rolling Stones on
tour, performances at iconic Woodstock and Isle of Wight Festivals and gruelling tour
schedules of the US. The result of which was complete exhaustion, depression and
a battle with alcoholism. Some say his personal battles gave his voice the necessary
emotional resonance to really convey the blues, which when accompanied by his
idiosyncratic physicality, flailing arms and playing air guitar gave his live
performances a mesmeric intensity.
Cocker enjoyed his greatest musical successes when recording covers. The
Beatles' "I get by with a little help from my friends", "She came in through the
bathroom window" and The Box Tops classic "The Letter" which he recorded as part
of the short-lived Mad Dogs and Englishmen, a touring band comprised of over
twenty musicians, that legend has it caused havoc in every city they visited and hotel
they stayed in. His voice remains one of the most distinctive within the popular music
pantheon.
Track 18. Walking Blues, featuring Keb' Mo' was recorded to honour blues legend Robert
Johnson's birthday as part of the Playing for Change/ Song Around the World
project. The song was made famous by Johnson although it was written and
originally recorded by Son House in 1930.
Keb' Mo' (Kevin Roosevelt Moore) is an American blues musician and five-time
Grammy Award winner. He has been described as "a living link to the seminal Delta
Blues that travelled up the Mississippi River and across the expanse of America".
This rendition, of a 90-year-old blues standard classic, is given new resonance by
the eclectic mix of musicians from six countries across the globe including the slide
guitars played in Patagonia by Roberto Luti and Nico Bereciartua.
Playing for Change is a movement created to inspire and connect the world through
music, born from the shared belief that music has the power to break down
boundaries and overcome distances between people. Their primary focus is to
record, and film musicians performing in their natural environments and combine
their talents and cultural power in innovative videos they call Songs Around the
World.
Track list created by Pepsi Demacque-Crockett. Details compiled from various
online references including Wikipedia.
Pepsi was part of the UK 80's pop scene, a member of "Wham!" and half of the
duo "Pepsi and Shirlie". She later graced the stage in several Musical theatre
productions in the UK and performed across Europe with Mike Oldfield on his
Millennial Bell European Tour. She now lives in St Lucia with her husband
James & dog Shabby where she is a marriage officer and writer.
Webroom
DESIGN YOUR BODYHOLIDAY
At BodyHoliday we devised what we call the "webroom". One for
every guest to plan and customise their experience.
Webroom