Today's Playlist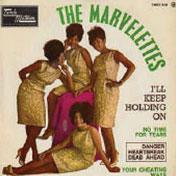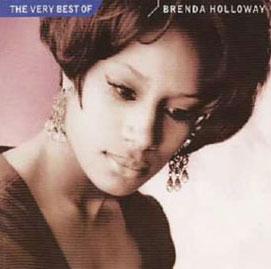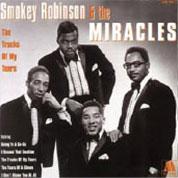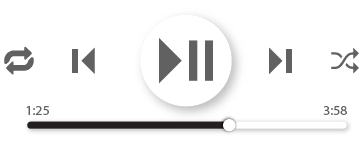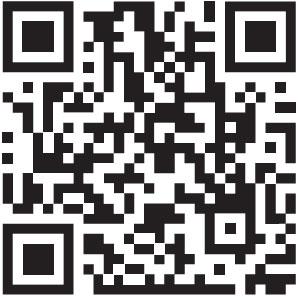 Today's playlist for afternoon tea is Motown, please visit our website for more information on the history of today's music.
It's Motown!
"Hitsville U.S.A" still stands in Detroit as a museum and holds memories of the most successful soul music label of its time. The building was originally purchased by the founder of Motown records Berry Gordy in 1956, where hits where made and wannabes became stars. The building was opened 22 hours a day. It was a music machine, making records that we know, love and have held the test of time.
Gordy launched the careers of Marvin Gaye, The Supremes, Four, Tops, Gladys Knight & the Pips, The Jackson 5, Stevie Wonder, and this is just naming a few of the acts. Gordy wanted to create music that everyone could enjoy. It was popular music for all.
On this playlist is a selection of songs I love, and I hope you love to! There are songs that are familiar or unfamiliar but at the end of the day It's Motown!
"Motown was about music for all people, white and black, blue and green, cops and the robber. I was reluctant to have music alienate anyone."
Founder of Motown Records
Berry Gordy
Track 1. "Every Little Bit Hurts" beautifully sung by Brenda Holloway composed by Ed Cobb and released in 1964.
Holloway was an accomplish musician and from an early age, she could play the piano, flute and violin. She was very keen on classical music. At 14, she began singing as a backup singer. She released her first single in 1962 and in 1963 she met Berry Gordy at a party in her hometown of Los Angeles. Gordy was looking for acts to sign and watched Holloway lip sync to the Mary Wells hit "You Beat Me to The Punch". Gordy was impressed by her and soon discovered that Holloway was a talented musician, and he was keen to sign her to Motown Tamla division as she wanted to stay in LA and not move to Detroit. Holloway had already recorded Every Little Bit Hurts as a session vocalist and was not keen on the song, but with much persuasion from the producer she would go into the studio and record the song again, which would become a hit on the Billboard Hot 100. Her relaxed vocal has a maturity to it that floats through the song. Brenda Holloway was 17 years old when she recorded this track.
Track 2. "The Tracks of My Tears" performed by 'Smokey Robinson & The Miracles' taken from the 1964 album Going to a Go-Go.
This original version of the song has been inducted into the Grammy Hall of Fame, deemed a "Song of the Century" and listed by the Rolling Stone Magazine's 500 Greatest Songs of All Time at number 50. The song was written by Smokey Robinson, Pete Moore, and Marv Tarplin. Robinson shares how the track was written by saying, "Tracks of My Tears' was actually started by Marc Tarplin, who is a young cat who plays guitar for our act. So, he had this musical thing [sings melody], you know, and we worked around with it, and worked around, and it became 'Tracks of My Tears'."
The Miracles was the first act that Gordy signed to Tamla Records (he later reincorporated it as Motown) and they would record the first million selling record on the label. The track was called "Shop Around". As lead singer, chief songwriter and producer, Robinson would create 26 top forty hits with the Miracles. Robinson was inducted into the Rock and Roll Hall of Fame in 1987 and was awarded the Library of Congress Gershwin prize for his lifetime contributions to music.
"Once you're a Motown artist, you're always a Motown artist" Smokey Robinson
Track 3. "No Time for Tears" was released in 1965 and performed by the 'The Marvelettes'.
This all-American girl group signed their first deal with Motown and became as successful as Smokey Robinson and the Miracles, especially with their single "Please Mr. Postman", which became a number one hit for the group. The Marvelettes would lose their position as the number one female group once The Supremes started to release their hits. This caused much rivalry with the two groups, but we know which female group that would take the number one position.
Songs were created in-house at Motown and Marvin Gaye is known to have played drums on most of the early records, while Smokey Robinson would become songwriter for some of the up-and-coming acts. There were session musicians who would work the backing tracks and helped create the distinctive Motown sound. In 1959 these musicians gave themselves the name 'The Funk Brothers' and they became the most successful studio group, creating hits like 'My Girl, 'I heard it through the Grapevine', Ain't No Mountain High Enough' and the list goes on. There is the 2002 documentary film Standing in the Shadow of Motown which is worth a watch as you get to discover the secret behind the Motown sound. The Funk Brothers, in 2007 got inducted into the Musicians Hall of Fame and museum - a well-deserved accolade.
Track 4. "He Was Really Sayin' Something" performed by the Motown girl group 'The Velvelettes'. Their original version of the song was released in 1964. The British girl group Bananarama had a big hit with this track in 1982.
The Velveletes where a girl group of friends and family and it was a classmate at university which happened to be Berry Gordy's nephew, who encourage the group to auction for Motown. They signed to the label in 1962 and began recording in 1963. On some of their recordings, they had the youngster, Stevie Wonder, play harmonica. It was their track "Needle In A Haystack" that got them noticed and onto the Billboard Hot 100 charts.
Track 5. "A Place In The Sun" performed by the talented Stevie Wonder was released in 1966 and composed by Paul/Wells/Miller. Ronald Miller was also responsible for writing Wonder's classic hit "For Once in My Life".
Stevland Hardaway Morris professionally known as "Stevie Wonder" signed to the Motown label at the age of 11 years old and despite being blind this did not take away his love for music. He became a great musician and grew from "Little Stevie Wonder" to the Wonder we know today. In 1963 he had his first big win with the single "Fingertips". At the time, he was 13 years old, which made him the youngest artist ever to top the charts.
The 1970's was an extraordinary time for Soul music as new sound were being experimented with. Stevie Wonder was ahead of the game and in 1972, he released Music of My Mind, Talking Book, his 1973 album Innervisions and Songs In the Key of Life released in 1976. He was awarded a Grammy for his last three albums and became the only artist to do so.
Wonder's music has evolved over the years. He really comes into his own with his conscious lyrics and his distinctive synthesizer sound which has inspired many musicians and performers over the years and will continue to do so for many years to come.
Track 6. The dulcet tones of the wonderful 'Marvin Gaye' singing "I Heard It Through the Grapevine" taken from his 'In the Groove' album released in 1968.
The song was written by Norman Whitfield and Barrett Strong. It was recorded by The Miracles in 1966 and recorded by Gladys Knight & the Pips, their version was number two in the charts in 1967 and became one of Motown's biggest selling singles at that time. Marvin Gaye's version was spotted by the radio D. J's and with much persuasion Berry Gordy released it. This track would remain in the Pop singles charts for seven weeks and would become another mega hit for Motown and has become a soul classic. Rolling Stone Magazine lists it at 81 in their '500 Greatest Songs All Time'.
Marvin Gaye tragically died in 1984 on his 45th Birthday, he was shot by his father at his home in Los Angeles while in an argument. His music still lives on. He would receive many accolades during and after his passing, including a Grammy Lifetime Achievement Award, he was inducted into the Rhythm and Blues Music Hall of Fame, Songwriters Hall of Fame and the Rock and Roll Hall of Fame.
It's hard to choose from Marvin Gaye's catalogue of work because every track is a gem, and I am sure if you take a listen to his music you will find your favorite.
Track 7. 'The Jackson Five' perform "Who's Lovin' You" release in 1969 and composed by Smokey Robinson in 1966.
This track has been covered by many artists over the years including The Supremes, Terence Trent D'arby, and Michael Bublé to name a few, but it's the Jackson Five's version which made this track a hit, and no Motown list is complete without the Jackson Five. With the young Michael Jackson's powerful lead vocals and with brothers Marlon, Tito, Jermaine, Jackie on backing vocals, accompanied by the Funk Brothers band makes it a classic Motown hit. When the Jackson Five performed the song at live concerts the audience would go wild "Michael usually gave an intro about being really young but knowing about the blues, also stating how he met the girl in a sandbox while sharing cookies and ended in "I stepped up to her and I said..." the song started from there. The fans must have loved it!
Track 8. 'The Supremes' perform "Come See About Me" composed in 1964 by the famous writing team Brian Holland, Lamont Dozier & Edward Holland Jr.
This trio composed some of Motown's defining hits such as Stop in The Names of Love, Baby Love, You Keep Me Hanging On'. "Come See About Me" by The Supremes would replace the Beatles at the top of the American Billboard Hot 100 pop charts. Holland, Dozier, and Holland Jr. would later get inducted into the Songwriters Hall of Fame in 1988 and the Rock and Roll of Fame in 1990.
The Supremes became Motown's most successful female singing group during the 1960s with 12 number one singles on the Billboard Hot 100 charts under their belt. The band was originally called the 'Primettes' then became The Supremes and renamed by Berry Gordy, Diana Ross and The Supremes, with group members Mary Wilson and Florence Ballard. There were issues starting to form in the group about Ross receiving lavish attention from Berry Gordy. Florence Ballard started not turning up for shows and began to show signs of depression and alcoholism. There were replacements for Ballard but they came and went. Ballard would return for a short while making efforts to stay off the booze and look after herself, but this was short lived. Singer Cindy Birdsong who had previously been part of the girl group Patti LaBelle and the Bluebells was being groomed to take her place. Diana Ross eventually left the group and gain hits of her own as a solo artist. Florence Ballard sued Motown for royalty payments, but unfortunately did not win her case. She would shy away from the spotlight despite being enticed back on stage by her Supremes' band member Mary Wilson. Ballard died in 1976. A sad end to so much promise but regardless of the sad loss of Ballard, the arguments, and disappointments, The Supremes have received many accolades in the form of Grammy Awards, nominations and a Star on the Hollywood Walk of Fame and have inspire many girls to start a group.
"The Beatles were there," said Madonna of her childhood, "but I was more eager about The Supremes. I was really into girl groups."
Track 9. "My Guy" was a Motown's hit single in 1964 and another chart-topping song written by 'Smokey Robinson' and performed by Mary Wells.
At the age of 17 years old, Well's approached Motown founder Berry Gordy in a club in Detroit and sang a song which she had written for the soul singer Jackie Wilson. Wells knew Gordy had worked with Wilson. Gordy asked her to sing at a surprise audition. He was impressed by her singing and the song she had written, called "Bye Bye Baby". Wells would record the song herself and sign to Motown. "Bye Bye Baby" was released in September 1960 and it reached number eight in the Billboard R&B charts the following year. Unfortunately, Motown released a succession of records that did not hit the charts as "Bye Bye Baby" did for Wells, so Gordy asked Smokey Robinson to work with Wells, creating one of her biggest hits called "My Guy". Mary Wells soon earned the title as the "First Lady" of Motown Records as she helped to define the sound and became one of the main acts to bridge the colour gap at the record stations and record stores for Motown Records.
Track 10. "(Love Is Like a) Heat Wave" performed by 'Martha Reeves and the Vandellas' released in 1963.
Written by the hit making team Holland-Dozier-Holland. This classic Motown track has all the elements of a Hitsville song… Handclaps, Tambourine, Girlie backing vocals, a great sing along melody, with a strong lead vocal and a beat that gets you toe tapping - Classic Motown. There are many versions of this track, but I think this is the best original version by the girl group, Martha Reeves and the Vandellas. The song reached number 4 in the Billboard Hot R&B charts and would stay in the charts for 8 weeks and reached number 8 in the Billboard Hot 100, also selling a million copies. American singer Linda Ronstadt released the track which was taken from her 1975 'Prisoner in Disguise' album and it arrived at number 5 in the Billboard Charts. In 1969 Martha Reeves and the Vandellas released the single "Dancing in the Streets" and it reached number 2 in the Billboard Hot 100 charts and would reach number 4 in the U.K. charts - Another million-seller!
With the success of the group also came disagreements and the group disbanded. Reeves would also take Motown to court for outstanding royalties. She won the case and the other members of the group (Rosalind Ashford and Annette Beard) would do the same. During this time, the original trio were inspired to reunite both as a recording act and in performances. They were offered a recording contract with Ian Levine at Motorcity Records who issued the group's first single since the Vandellas disbanded seventeen years earlier called "Step into My Shoes." They continue to perform for their fans and never disappoint.
Track 11. "Your Precious Love" performed by Marvin Gaye & Tammi Terrell. This track was released in 1967 and composed by the husband-and-wife team Valerie Simpson & Nickolas Ashford.
This top 10 track was taken off the 'United Album' and would release a series of hits such as "If I could Build My Whole World Around You", "Ain't No Mountain High Enough" and "If This World Was Mine". Writing duo Ashford and Simpson started their career in the 1960's and began writing songs for Aretha Franklin, Ray Charles and in 1966 Berry Gordy called upon their writing skills to work with Gaye and Terrell. Ashford and Simpson would also write songs for Diana Ross, Gladys Knight and the Pips, and they would also have their own recording careers under the name 'Ashford & Simpson'.
It was 1967 when Motown Records hired Tammi Terrell to duet with Marvin Gaye. Terrell was not a newbie to the music industry and already had a recording contract with the Scepter/Ward label, had performed as a member of James Brown's Revue and signed to his Try Me label. She would gain much success performing with Marvin Gaye but when performing at a concert in 1967 she collapsed in Marvin Gaye hands. She was diagnosed with a brain tumor. She had eight surgeries that proved unsuccessful and she died in March 1970 at the age of 24. Marvin Gaye never got over her death. According to several biographers, Terrell's death led Gaye to depression and drug abuse. In addition, Gaye's classic album What's Going On, an introspective, low-key work which dealt with mature themes released in 1971, was in part a reaction to Terrell's death.
Track 12. "I Can't Help Myself (Sugar Pie, Honey Bunch)" released in 1965 performed by the mighty 'Four Tops' composed by Holland–Dozier–Holland.
In the early days of Motown, the Four Tops recorded Jazz standards for the Workshop Jazz Records (a subsidiary of the Motown label) covering jazz standard songs. They would also do backup vocals for the up-and-coming acts like The Supremes and Marta and the Vandellas. The Motown writing team Holland-Dozier-Holland created instrumental tracks awaiting lyrics and melody ideas. One of the backing tracks inspired the Four Tops, and they produced one of their hit songs from the instrumental, "Baby I Need Your Loving" and in 1964 it would reach number 11 in the Billboard pop charts. No longer doing jazz standards, the band became the radios stations favourite around the world.
The founding members of the 'Four Tops' are lead singer Levis Stubbs, Abdul "Duke" Fakir, Renaldo "Obie" Benson and Lawrence Payton, who performed together from 1953 until 1977. The 'Four Tops' are one of the groups that helped to establish the distinctive Motown sound. This track became a number 1 hit as well as "Reach Out I'll Be There" (1966). The group was inducted into the Rock and Roll Hall of Fame in 1990 and into the Vocal Group Hall of Fame in 1999.
In 2004, Rolling Stone ranked them 79 on its list of the 100 Greatest Artists of All Time. Group member Lawrence Payton died in 1997 after performing with his group for 44 years. They continued performing under the new name 'The Tops' but in 1988 they recruited Theo Peoples who was a former member of the Temptations and renamed themselves again as the 'The Four Tops' with new members replacing original members of the band over the years 'The Four Tops' still continue to perform for their and sounds good as ever.
Track 13. "Shotgun" performed here by 'Junior Walker & The All Stars' and was released in 1965, composed by Autry DeWalt (Junior Walker) and produced by Berry Gordy and Lawrence Horn.
This track was the band's first hit on the Motown label, reached number 4 on the Billboard Hot 100 charts and became number 1 on the R&B charts. They would also play back up for The Supremes on their hit "Come See About Me" and for Marvin Gaye on his track "How Sweet It Is (To Be Loved by You)". The band had another hit in the year of 1969 with "What Does It Take (To Win Your Love)" which was first rejected by Motown but the radio DJ's loved it and it reached number 4 on the Billboard Hot 100 and number 1 on the R&B charts - Junior Walker & The All Stars were on a roll. The last hit was in 1972 but Junior Walker was a multi-instrumentalist and was called upon to tour and do back up for bands playing his saxophone and occasional backing vocals. He went on tour with Wilson Pickett to the U.K. and in the later years (1980) toured and recorded with the band Foreigner. "Shotgun" was inducted into the Grammy Hall of Fame in 2002, a well-deserved entry.
Track 14. "Money (That's What I Want)" performed by 'Barrett Strong' composed by Janie Bradford & Berry Gordy Jr.
This was the first hit record for the Motown enterprise, recorded in 1959. There were artists that recorded the song such as The Beatles in 1963 and The Flying Lizards in 1979. The song was inspired when Gordy and Strong started improvising on the piano and coming up with vocal ideas, a drum pattern was added, and that Motown tambourine sound was introduced by songwriter Brian Holland.
This single became Motown's first hit in June 1960, making it to number two on the Hot R&B charts and number 23 on the Billboard Hot 100. The song was listed as number 288 on Rolling Stone's "The 500 Greatest Songs of Al Time". Greil Marcus American author, music journalist and cultural critic pointed out that "Money" was the only song that brought Strong's name near the top of the national music charts, "but that one time has kept him on the radio all his life."
Track 15. "Inner City Blues (Make Me Wanna Holler)" performed by Marvin Gaye and composed by Marvin Gaye/James Nyx. Released in 1971.
It's the 1970's and America is going through an economical downfall, the streets of New York are bleak, dirty and folks in the ghettoes are poor and creating the inner-city blues. This track depicts the feeling on the New York streets so well and it is a track on the classic Marvin Gaye album 'What's Going On'. Co-writer James Nyx in 1988 recalls the inception of the song, "Marvin had a good tune, sort of blues-like, but didn't have any words for it. We started putting some stuff in there about how rough things were around town. We laughed about putting lyrics in about high taxes, 'cause both of us owed a lot. And we talked about how the government would send guys to the moon, but not help folks in the ghetto. But we still did not have a name, or really a good idea of the song. Then, I was home reading the paper one morning, and saw a headline that said something about the 'inner city' of Detroit. And I said, 'Damn, that's it. 'Inner City Blue'." The song helped Gaye make history by being one of the few artists to have three or more Top 10 songs off Billboard's Pop Singles chart peaking at number 9 and one of the first to have three consecutive number 1 hits on Billboard's R&B Singles chart where it stayed for two weeks. Although not certified by the RIAA at that time, all three releases from the What's Going On album gained Gold status by selling over 1,000,000 copies in the United States. It's a must have album.
Track 16. "It's a Shame" performed by the 'Spinners' and first-time producer Stevie Wonder and co- written with Syreeta Wright Lee Garrett.
The group was signed to Motown in 1964 with not much success. Motown signed them to jobs as managers, chaperones and chauffeurs, but things changed for the group in 1970 when "It's a Shame" was recorded and released. It reached number 14 in the Billboard Hot 100 and number 3 on the R&B charts and this became their biggest hit.
The 'Spinners' hail from Ferndale, Michigan and formed in 1954. The original line up of the band are Pervis Jackson, Henry Fambrough, Billy Henderson and Bobby Smith and on lead vocals G.C. Cameron.
The group left Motown after a 2-year contract and signed to Atlantic Records. It was Aretha Franklin that encouraged them to leave the Hitsville family. Franklin was also signed to Atlantic label. Lead singer G.C. Cameron who was having an affair with Berry Gordy's sister (Gwen) decided to stay with Motown and would relocate with the label to Los Angeles. Cameron did rejoin the band as lead vocalist again between 2000 to 2002 but left in 2003 and joined The Temptations. In 2003, Elton John had the 'Spinners' do backup vocals for him on his re-issued track "Are You Ready for Love". This release it put the 'Spinners' back in the limelight and have never looked back since and are still performing today.
Track 17. "Back To Black" performed by Amy Winehouse and co-written with producer Mark Ronson, released in 2007.
This track has all the elements of the Motown sound and reminiscent of the Phil Spector girl groups which was also inspired by Motown.
The inspiration for the song was the Winehouse's breakup of her relationship with partner Blake Feilder-Civil. She would go to a dark place of relying on drink and drugs which unfortunately lead to her demise. Tim Chester from the NME (the popular British music magazine) wrote that "Back to Black" was a song by which the singer should be remembered following her death, with Motown influence in her trademark vocal performance along with its powerful lyrics". Mark Ronson received a Grammy Award for his production on the 'Back to Black' album. Ronson has received many accolades over the years but he does take time to give back to those aspiring musicians and producers for example, he is the patron of the Amy Winehouse Foundation which help disadvantage youth through music.
Amy Winehouse was a guest at BodyHoliday and she enjoyed other parts of our beautiful island of St Lucia. With her passing she has left behind some great music that still encourages you to listen. She was a light that dimmed too quickly - Her music lives on.
Track 18. "Papa Was a Rolling Stone" is the epic Motown track performed by 'The Temptations' released in 1972.
The original version was performed by 'The Undisputed Truth' another Motown act and was released in 1971 which did not do too well in the charts. The song was written by Norman Whitfield and Barrett Strong. Whitfield decided to create a 12-minute track of the song with the Temptations. This version would go to number 1 and received three Grammy Awards in 1973. Creating the track, it did not go without disputes. the group did not like the fact the instrumentation was getting more emphasis than their vocals and Whitfield demanded that vocal parts to be sung over and over again causing upset in the group, but to make up for Whitfields treatment he agreed to write a ballad for the group. After the treatment of the group in the studio he was dismissed as their producer. Sometimes you must suffer for your art and with this track it was worth it. It's a classic 1970's soul anthem, its Motown at its best with its powerful vocals and fabulous backing track. This is the single version, it is with checking out the 12-minute version too …Enjoy!
Tracklist created by Pepsi Demacque-Crockett. Details compiled from various online references including Wikipedia.
Pepsi was part of the UK 80's pop scene, a member of "Wham!" and half of the duo "Pepsi and Shirlie". She later graced the stage in several Musical theatre productions in the UK and performed across Europe with Mike Oldfield on his Millennial Bell European Tour. She now lives in St Lucia with her husband James & dog Shabby where she is a marriage officer and writer.
Webroom
DESIGN YOUR BODYHOLIDAY
At BodyHoliday we devised what we call the "webroom". One for
every guest to plan and customise their experience.
Webroom