Today's Playlist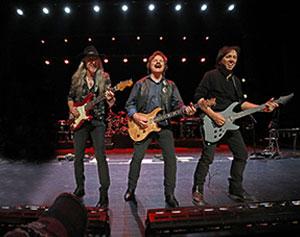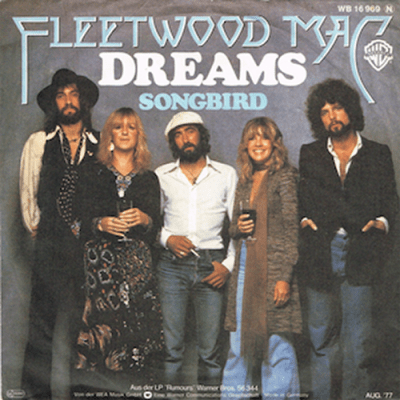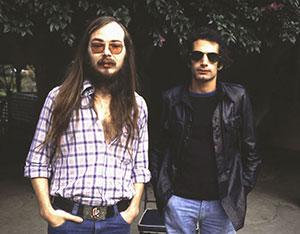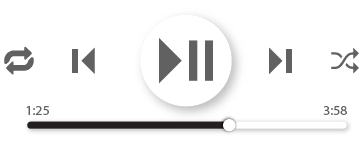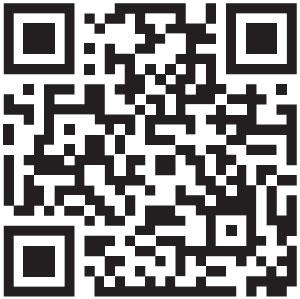 Today's playlist for afternoon tea is Soft Folky Rock, please visit our website for more information on the history of today's music.
Soft Folky Rock
Soft rock is a form of pop rock which came alive in the 1960's and carried onto the 70's.
It's a Southern Californian sound that crossed over to England in the same era. It is
smoother sound with less of the heavy guitar riffs has more of a melodic feel. There is now
a new tongue and cheek term out there for this genre of music called 'Yacht Rock' it is the
same music from the era with some slick easy soul and Jazz thrown in, however the
criteria for truly enjoying a "Yacht Rock' moment is that you're out on the water on a boat.
It's a style of music now being rediscovered by the youth of today.
The folky element comes from some of the artists who have crossed over for example the
likes of Cat Stevens and Joni Michelle, Crosby, Still & Nash and Steely Dan. There is so
much music to choose from that era and genre of music.
TRACK 1. "Dreams" by Fleetwood Mac is taken from their 11th studio album 'Rumours' released in
1977 and written by band member Stevie Nicks.
"When Nicks played the song to the rest of the group, "They weren't nuts about it. But I
said 'Please! Please record this song, at least try it'. Because the way I play things,
sometimes… you really have to listen." And it's great that the band listens, because this
song has become a classic and its constantly being discovered by new fans. "In 2020, the
song hit number one on the Billboard Rock Digital Song Sales chart as a result of a viral
Tik Tok (the social media app) video of a man lip syncing to the song while skateboarding
down a highway." Mick Fleetwood gave his response regarding the video in a BBC
interview by saying "We owe Fleetwood Mac as we now have a new set of followers out
there'.
TRACK 2. Steely Dan is a rock and jazz fusion band formed by founding members Walter Becker
and Donald Fagan in 1972.
This track, "Do It Again", was taken from their debut album 'Can't Buy A Thrill'. In 1974
the band decided to not do anymore live performances, possibly due to Fagan not
enjoying live singing. They agreed to concentrate on working in the studio. Steely Dan was
referred to by the Rolling Stones Magazine as "the perfect musical antiheroes for the
seventies".
Steely Dan continues to perform with Donald Fagan, now at the helm but without Walter
Becker who died in 2017.
TRACK 3. Brothers, Gregg and Duane Allman had played with many bands before deciding to form
their own band called 'Allman Brothers' in 1969. Duane Allman was a session guitarist and
was well known for his slide guitar style of playing. He worked with some of the greats like
Aretha Franklin and Wilson Picket. Duane died in 1971 after a motorcycle accident and
Gregg died in 2017. This instrumental track "Jessica" was taken from the 'Brothers and
Sister' Album recorded in 1973 after Duane's death, its band member Dickey Betts plays
guitar on this track. If you are from the UK listening to this it might remind you of a popular
T.V. show.
TRACK 4. "Long Train Running" (remastered in 2016) written and vocal: by Tom Johnston of the
'Doobie Brothers'.
It is taken from the band's 1973 album 'Captain and Me'. This track has been covered,
remixed, and released by many artists, but this version I think is the best of the bunch.
Before it was recorded, it used to be played live as an ad-libbed jam session and it had
many titles such as "Rosie Pig Moseley" and later "Osborn". Johnston didn't actually want
to record the track and it took much persuasion from producer Teddy Templeman to
convince Johnston to put words to the song. "I just considered it a bar song without a lot of
merit. Teddy [Templeman], on the other hand, thought it had something."
With Johnston's guitar playing, vocals and harmonica which helps to really drive the track,
it soon hit the top 10 Billboard Hot 100 in the US and across many regions around the
world.
The Doobie Brothers from San Jose, California received many accolades and most
recently was inducted into the Rock and Roll Hall of Fame.
TRACK 5. 'The Eagles' one of the most played soft rock bands on the radio are from Southern
California and their sound is easy listening with a good time feel. This track, "Peaceful
Easy Feeling" epitomises that. This track is taken from their debut Album 'Eagles'
released in 1972. The free spirited and free ranging sound that some people refer to as
Californian Rock has bought the band much success "The Eagles are one of the world's
best-selling bands, having sold more than 200 million records, including 100 million sold in
the U.S alone. Band member Jack Tempchin wrote the song when he was performing and
sleeping on the floor of a coffee shop in San Diego. The first lyrics of the song were written
on the back of the poster advertising his performance – the humble beginning of a song we
now know and I hope you get to love.
TRACK 6. "After Midnight" written, produced and performed her by J.J. Cale. Released in 1966 on
the 'B' side to 'Slow Motion".
Eric Clapton covered the track and had a hit with it in 1970. With the success of Clapton's
version, it inspired Cale again to re-record the song and re-release it on his album
'Naturally' in 1972. Clapton played guitar and sang on the first version of the song and
would later make it his own. In an interview in 2014 Clapton would show his respect for
Cale. "The construction of "After Midnight" was great and it had everything. The thing that
summed up J.J. for me is it had a little country, a little blues, it was rock and there was this
guitar part that was baffling. That has always been the fascinating part; I still don't think we
got it right [on my version]. I've always been in awe of J.J.'s technique". He gave J.J. Cale
not only respect for the song but his musicianship, a well-rewarded honour, I think.
TRACK 7. "The Weight" is performed here by the American-Canadian group, 'The Band', which was
released as a single in 1968.
It was originally performed as an American-Southern folk song, with elements of country
music and gospel piano and organ. And in the mid-sixties, 'The Band' was the backing
band for Bob Dylan and is referred to as Dylan's first electric band.
The song is written by band member Robbie Robertson. The song is about a visitor's
experiences in Nazareth, Pennsylvania. The bible belt American town mentioned in the
lyric's first line, "I pulled into Nazareth was feeling 'bout half dead, I just need some place
where I can lay my head". Nazareth is also the home to the famous 'Martin Guitars' which
is highly respected for its High Top and Acoustic guitars and the guitar parts for the song
was played on a 1954 Martin-D28, therefore he visited the town. 'The Band' received high
acclaim from music critics and were admired by the Beatles and the Rolling Stones and
was inducted into the Rock and Roll Hall of Fame in 1994.
TRACK 8. Carol King is the American Singer-Songwriter wrote "It's Too Late" 1971 and it's taken
from her Grammy winning album 'Tapestry'.
The lyrics to the song are written by Toni Stern and the music by King. Before becoming a
solo artist, King was an in-house writer at the Brill Building which was based in the Tin Pan
Alley neighbourhood in New York, which housed publishers and writers. On the roster
were writers like Burt Bacharach, Neil Diamond, Jerry Leiber and Mike Stoller to name a
few. King is a prolific writer and responsible for many hits, like "Up on the Roof," The
Drifters (1962), Aretha Franklin — '(You Make Me Feel Like) A Natural Woman' 1967,
James Taylor — 'You've got a Friend' 1971, and finally "If It's Over," Mariah Carey (1991).
She has won four Grammy Awards and was inducted into the Songwriters Hall of Fame
and the Rock and Roll Hall of Fame for her song writing. She is the recipient of the 2013
Library of Congress Gershwin Prize for Popular Song – the first woman to be awarded this
prize.
TRACK 9. Folk singer Ray LaMontagne has a voice that reached out to you from the speakers.
"Trouble", released in 2004 makes him a newly on this playlist. He has been compared to
Otis Redding, Van Morrison and Nick Drake. La Montagne quit his full-time job but
maintained his part-time tutor position. In 1999 he recorded a 10-track demo which he sent
out to local venues. This got him hired as an opening act. He was discovered at a music
festival in Maine by business executive Ron Clayton who introduced him to Chrysalis
Music Publishing and in 2004 he recorded the album 'Trouble'. 'The album sold over
250,000 copies in the US and 500,000 worldwide'. I had the opportunity to see him in
concert at the Albert Hall in London. He was very shy, he hardly spoke to the audience,
but his voice sounded amazing and you could tell he just wanted to sing his songs and
share his music. He rarely gives interviews and refers to himself as a private person, but
he has some great music worth sharing.
TRACK 10. Elton John and Bernie Taupin have written some great hits over the years and "Tiny
Dancer" is one of them. Taken from Elton John's fourth album 'Madman Across the
Water' released in 1972. The song was inspired by Taupin's first visit to America in 1970.
He wanted to capture the spirit of California on the track and was also inspired by meeting
Maxine Feilbelman who was a seamstress on tour with Elton.
In 2019, Feibelman said, "I knew the song was about me. I had been into ballet as a little
girl and sewed patches on Elton's jackets and jeans." Hence the lyrics of the song "Blue
baby, L.A. lady seamstress for the band…. You'll marry a music man ballerina; you
must've seen her dancing in the sand". A moment in life captured in a wonderful song
enjoyed by many.
TRACK 11. Canadian Folk singer and song-writer Joni Mitchell released "Big Yellow Taxi" in 1970.
It was a track on the 'Ladies of The Canyon' album however it became a big hit with the
live version released in 1974. She was inspired to write the song after opening her curtains
in a hotel room in Hawaii, she says "I threw back the curtains and saw these beautiful
green mountains in the distance. Then, I looked down and there was a parking lot as far as
the eye could see, and it broke my heart – this blight on paradise." You could say this is her
protest son., "They paved paradise to put up a parking lot. Hey farmer put away that DDT
now!" Her song writing is usually a reflection of her concerns for the environment,
reflections on what is going on in society or disillusions about romance. Either way she
conveys it well. Creativity comes in many ways and to be inspired to write a hit record
based on what you see out of a window can pass some of us by. Mitchell's genre of music
has changed over the years from Folk to Jazz and with her 17th studio album, 'Both Sides
Now', she wins a Juno award for Best Vocal Album of the Year to add to her two Grammy
awards for the same album.
TRACK 12. "Venture Highway" inspired Dewey Bunnell to write this song after seeing clouds in the
sky. The lyrics "alligator, lizards in the air" is referring to the shapes of the clouds. This is a
moment that happened when he was a young boy growing up in Nebraska. "It reminds me
of the time I lived in Omaha as a kid and how we'd walk through cornfields and chew on
pieces of grass. There were cold winters, and I had images of going to California. So, I
think in the song I'm talking to myself, frankly: 'How long you gonna stay here, Joe?' I
really believe that 'Ventura Highway' has the most lasting power of all my songs."
Bunnell is a band member from the group 'America'. The band was renowned for their
close harmonies and acoustic soft rock sound. Formed in the 1970's in London, Dewey
Bunnell, Dan Peek and Gerry Beckley met while their family were stationed at the US Air
Force in England. Once the trio had graduated from high school, they approached Warner
Bros Records and were offered a record deal. Their debut album released in 1971
included many hits, one of them being "A Horse with No Name". "Venture Highway" is
taken from their second album 'Homecoming'. The opening guitar on this track really sings
positivity and a feeling of the California sunshine.
TRACK 13. The band 'The Black Crows' formed in 1984 they influenced by southern rock and 1960's
psychedelic pop but they would soon evolve into a 1970's blues rock band.
This track "Thorn in My Side" was taken from their album 'The Southern Harmony
Musical Companion' released in 1992. Chris and Rich Robinson are the founding
members of the band. Chris delivery on this track is slow, easy and before the end you get
the soulful backing singers. It is one of those tracks worth rewinding. The Black Crowes
have sold more than 30 Million albums. Melody Maker magazine has named them as the
"Most Rock and Roll Band in the World" and Rolling Stone Magazine voted them "Best
New American Band" in 1990. If this is a genre of music you like, they are worth having in
your record collection.
TRACK 14. "For What It's Worth" written by Stephen Stills, Buffalo Springfield band member which
was formed in L.A. in 1966. Stephen was also part of the group Crosby, Stills, Nash and
Young.
This track is considered an Anti- War song, but Stills was inspired to write the song
because of the 'Hippie Riots' that happened between the police and the youngsters
hanging out on Sunset Strip in West Hollywood, 1966. Residents and businesses were
annoyed at the young people disturbing the peace while venturing to night clubs and music
venues, cars causing night traffic and congestion. The city council was lobbied but the
youngsters felt it was going again their civil rights.
This track has been covered and remixed by many artists including Public Enemy on their
song "He Got Game" released in 1998 which also featured Stephen Stills. This original
version still the best in my book.
TRACK15. "If You Want to Sing Out, Sing Out" is featured in the classic 1971 dark comedy cult
movie 'Harold and Maude', written by folk singer Cat Stevens.
There was no actual soundtrack to the movie released at the time but would eventually be
featured on the Cat Steven unreleased songs album 'Foot Steps In The Dark, Greatest
Hits Vol 2' album in 1984. Stevens wrote all the songs for the movie and it would later get
released in 2007 as a limited edition, at only 2500 copies.
In 1977 Stevens converted to Islam, adopted the name Yusuf Islam and left his musical
career behind, dedicating himself to educational and philanthropic causes in the Muslim
community. He then returned to music and performing. In 2006, he released his 12th
studio album to high acclaim and still continues to perform and tour around the world. This
is an upbeat track which I hope you enjoy and maybe encourages you to Sing Out!
BodyHoliday Tea Time Special Playlist Created by Pepsi Demacque-Crockett
Webroom
DESIGN YOUR BODYHOLIDAY
At BodyHoliday we devised what we call the "webroom". One for
every guest to plan and customise their experience.
Webroom